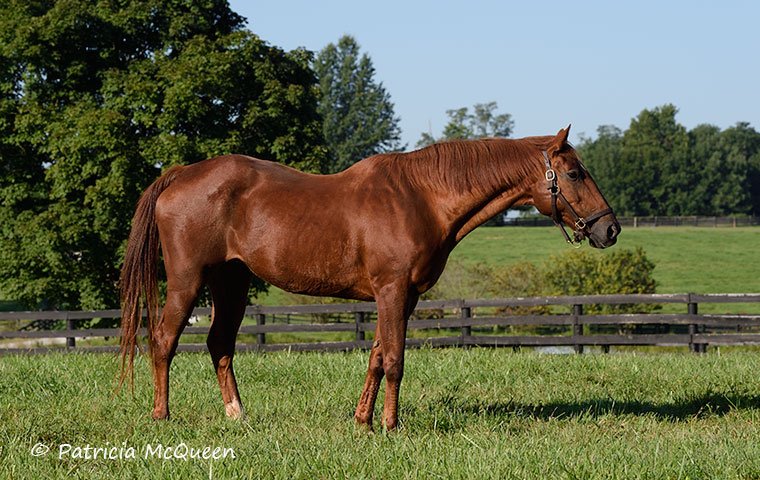 To most of the world, Charles Fipke is a brilliant geologist whose expertise has led to the discovery and exploration of gold and diamond mines in several areas of the world, including his native Canada. To the Thoroughbred industry, he is an enthusiastic breeder and owner who has risen to the upper echelon of the sport by racing his homebreds, perhaps harking back to an earlier era in the Sport of Kings.

That rise came from a modest start – he purchased a yearling filly he named Boldest Spirit in 1982; while she failed to win, for Fipke she produced Travelling Spirit, the leading 2-year-old in British Columbia in 1989. "That kind of got me hooked on horses," he recalled, adding that Travelling Spirit ended up as his own riding horse and at one point got his ticket punched for the Olympics in three-day eventing (although the horse didn't make the competition due to a minor injury.)
His leading homebreds include last year's Breeders' Cup Distaff winner and champion older dirt female Forever Unbridled and her G1-winning sister Unbridled Forever, both out of Kentucky Oaks winner Lemons Forever, who Fipke purchased as a broodmare prospect for $2.5 million in 2007 – a bargain, as it turns out.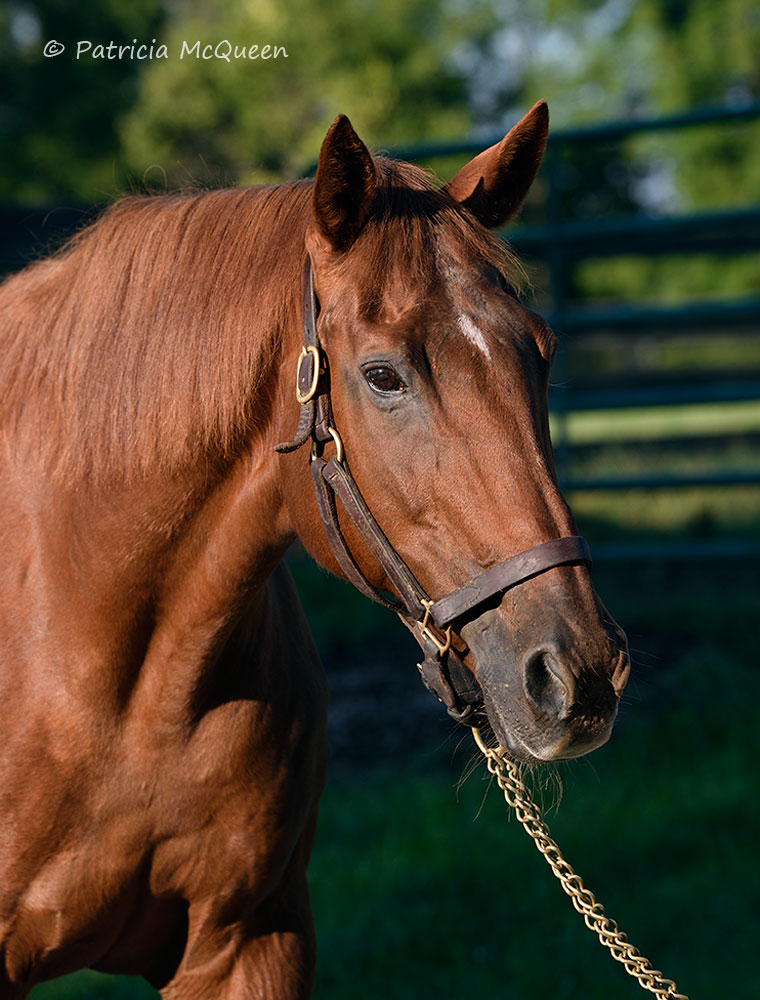 Fipke didn't have to go nearly that high to obtain a daughter of Secretariat in 1994, although at the time, Ball Chairman sold for his maximum budget – $180,000 – at the Keeneland November breeding stock sale. She would become the source of several important horses for Fipke over the years, and at age 30 she is the picture of health as one of the last known living Secretariats on the planet.
That Secretariat magic
Born March 18, 1988, Ball Chairman was bred by W. S. Kilroy from his mare A Status Symbol, a stakes-winning daughter of Exclusive Native and Canadian champion filly Queen Louie. As a broodmare, A Status Symbol's best runner was her first foal, the stakes-placed Secretariat filly Royal Weekend.
Her third foal was Ball Chairman, who would prove to be the star of the family as a broodmare. The filly made just two starts, both at age three in the spring of 1991, showing promise with a third and then a second for Kilroy and trainer Neil Howard. She was the beaten favorite in both races, and never raced again.
She produced two foals for her breeder, and was then offered at the Keeneland sale while in foal to Dixieland Band. She was the gem that Fipke sought. He badly wanted a mare by Secretariat, one that he could send to the hottest sire in the world at the time, Sadler's Wells. He thought the combination had the potential to be spectacular, especially knowing that Secretariat mares were starting to produce stallions – Storm Cat had led the juvenile sire list twice by that time and was the leading third crop sire in 1993, just ahead of fellow Secretariat grandson Gone West. And Secretariat's daughter, Weekend Surprise, had produced two American classic winners, 1992 Horse of the Year A.P. Indy (who had only entered stud in 1993) and 1990 Preakness winner Summer Squall.
"Secretariat was very inspirational, winning the Belmont Stakes by 31 lengths," explained Fipke of his desire to add a daughter to his broodmare band. "He was the man, a role model to me – I just loved Secretariat."
As he studied the Secretariat mares in that 1994 sale – there were 18 of them offered – the owner/breeder ranked Ball Chairman third on pedigree and first on conformation. "She looked very much like her daddy," he remembered, perhaps furthering his determination to acquire her.
As the sale progressed and two other Secretariat mares brought higher prices ($260,000 and $225,000) than he had budgeted, he got a little worried. While he did bid on those mares, he was actually happy he didn't get them, because the one he really wanted was yet to come. "But I was afraid that, because I thought she was such a good individual, other people would think so too and she'd sell at a much higher price."
He thinks he got lucky because she sold around lunchtime, so he got her for his $180,000 maximum – although he admits he had some partners lined up if he needed them. "I was elated to get her" for that price.
It turned out that he ended up with the diamond among the Secretariats in the sale. None of the other 17 mares would go on to produce much of note, although the $260,000 mare Special Secretary was the future dam of two Japanese stakes winners.
A G1 broodmare and more
In the spring of 1995, Ball Chairman produced her first foal for Fipke, a filly by Dixieland Band named Dimontina. She became a stakes-placed winner of three of 25 starts for earnings of $184,606. In a fun twist of fate, later in life Dimontina was the mare filmed for the foaling scene in the Secretariat feature film – meaning that a granddaughter of Secretariat played the role of the Triple Crown winner's dam for those few brief moments on-screen. Now a retired broodmare, Dimontina still lives on Fipke's farm.
The next year Ball Chairman was sent to Coolmore Stud in Ireland to fulfill her destiny for Fipke, and she would produce her next seven foals by Sadler's Wells. The first was a bay colt named Not Impossible, an individual who was considered one of the top yearlings at Coolmore. "He was outstanding," said Fipke, but unfortunately he developed into a wobbler.
Against advice to put the horse down, the owner kept him and tried every treatment, including surgery, to cure him of wobbles and make a racehorse out of him. Failing that, he sent him to stud in Canada. With little opportunity (mostly Fipke's own mares as he supports his stallions), Not Impossible sired two Canadian champions (Queen's Plate winner Not Bourbon and older mare Impossible Time) and stakes winner Society's Chairman among his 45 foals. "With just a few mares, Not Impossible was a very, very good stallion."
Not Bourbon and Society's Chairman are both current sires in Ontario; the latter sired 2016 Canadian Horse of the Year Caren.
Ball Chairman's next foal was her star performer: the $1.5 million earner Perfect Soul, winner of the 2003 G1 Shadwell Turf Mile and two other stakes races; he also set a course record for a mile on the turf at Keeneland. At age 20, Perfect Soul is one of the few remaining grandsons of Secretariat still at stud. For Fipke, he has sired Breeders' Cup Filly and Mare Turf winner Perfect Shirl and Seeking The Soul, a current runner and winner of the 2017 G1 Clark H. at Churchill Downs.
The mare's third foal by Sadler's Wells was Excellent Cut, a nice runner who would earn almost $160,000 on the track, winning three of 31 starts. After five years as a flat runner, there was a three-year hiatus where he was trained as a show jumper.
He had an affinity for jumping, so Fipke turned him into a steeplechaser – after all, the Sadler's Wells/Secretariat mare cross had produced Istabraq, a legend over the hurdles in Ireland and the U.K, as well as American champion steeplechaser Correggio. While he easily won his first trial over a steeplechase course, Excellent Cut was unfortunately injured beyond repair in his next start.
That was about it for Ball Chairman's success as a broodmare. Four more foals by Sadler's Wells failed to make a mark as runners. She produced two final foals, the stakes-placed filly Dance Secretary (by Danehill Dancer) in 2008 and Urban Ball in 2009, a daughter of Galileo who was winless in eight starts. The mare failed to catch the next two years when bred to Sea The Stars, so Fipke brought her home to his Kentucky farm not long after he purchased the property in 2011.
A life of leisure
She deserved a good retirement, and that's exactly what she has enjoyed since returning to her native country.
On the farm today, Ball Chairman is under the watchful eyes of manager Elke Krohn and assistant manager Kerstin Gonzalez. The mare has a simple life, and stays out in a pasture with a run-in shed almost 24/7, only coming up to the barn during times of extreme weather. Her pal for more than a year has been the 24-year-old Wild Again mare Recoleta. Previously, she had been paired for a while with Perfect Shirl's dam, Lady Shirl, but as that one declined due to old age, she was no longer a good fit.
"Ball Chairman is really a bully," explained Gonzalez, laughing, and she needed a younger pasture mate who could tolerate her. Neither mare is exactly 'pet quality', she added. "They do kind of like to be left alone," especially if you aren't bringing them food.
Or if you are bringing medicine. "She absolutely hates medicine." If she's on any medication longer than a day or two, she knows what's coming when the guys approach her and it can take them 20 minutes to catch her. "She doesn't just walk away – even at her age, she's booking it!"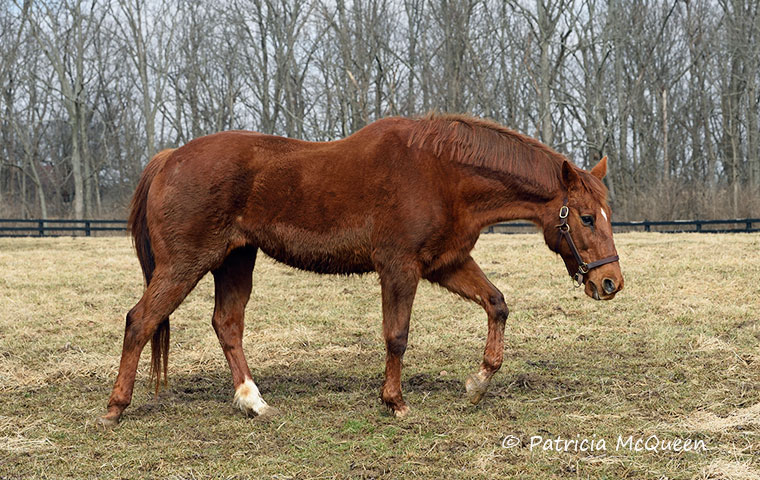 Fortunately, other than being treated for a minor issue of retaining fluid in her uterus, she's about as healthy as she can be for a 30-year-old mare. Her teeth get taken care of twice a year to make sure all is well. Her diet consists of all the grass she can eat plus a minimum maintenance program of senior feed. That's all she needs, because despite her age she carries very good weight.
For the past two years she and Recoleta have shared that feed with an unusual visitor – a strange-looking goose that has come in with the regular Canadian geese that seasonally enjoy a big pond nearby. "That goose knows exactly when it's feeding time, because it shows up in the pasture when the guys show up to bring the feed," said Gonzalez." The goose is right at home munching away alongside the mares; they don't seem to mind the dining arrangement. "It's quite the sight and rather hilarious."
Fipke attributes Ball Chairman's long life to the care she received in Ireland during all those years at Coolmore. "They really did give her top care and that's why she looks so well now. She was just a wonderful mare that had all the attributes of Secretariat," and he is honored to have owned her.
"You can't even tell how old she is, she is doing really well," added Gonzalez. "If you take good care of these oldies, they have a tendency to last a little longer." And especially with these old Secretariats, "you have to enjoy them while you can, because once the last one is gone, there will be no more."
Previous articles in Patricia McQueen's series on Secretariat's offspring
PLUS