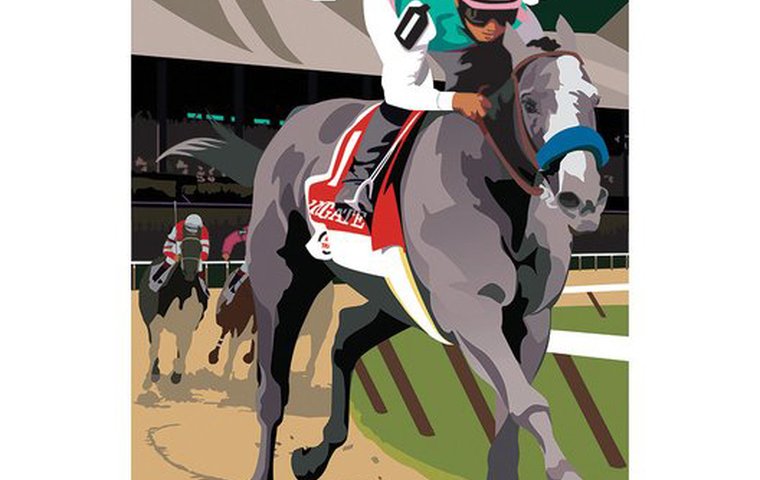 Over the past few weeks we have been looking back at the Travers Stakes posters created by equine artist Greg Montgomery. We asked you earlier this week to vote for your favourite and you chose this year's poster 'Record Breaker!', featuring Arrogate, as your favourite.

It was a tight run contest, but the 2017 poster just edged out the 2005 poster 'Storm Bird' by getting 29 percent of the vote, compared to 27 percent.
Both posters represent fantastic moments and amazing races. 'Storm Bird' perfectly captures the drama that surrounded the 2004 Travers Stakes and the apocalyptic storm that almost overshadowed Birdstone's win.
However, that great memory was not enough to overcome the impact of last year and the champion that is Arrogate. His win in the Travers announced him onto the world stage before he went on to conquer it. Here's hoping he can recapture that form following his last two runs.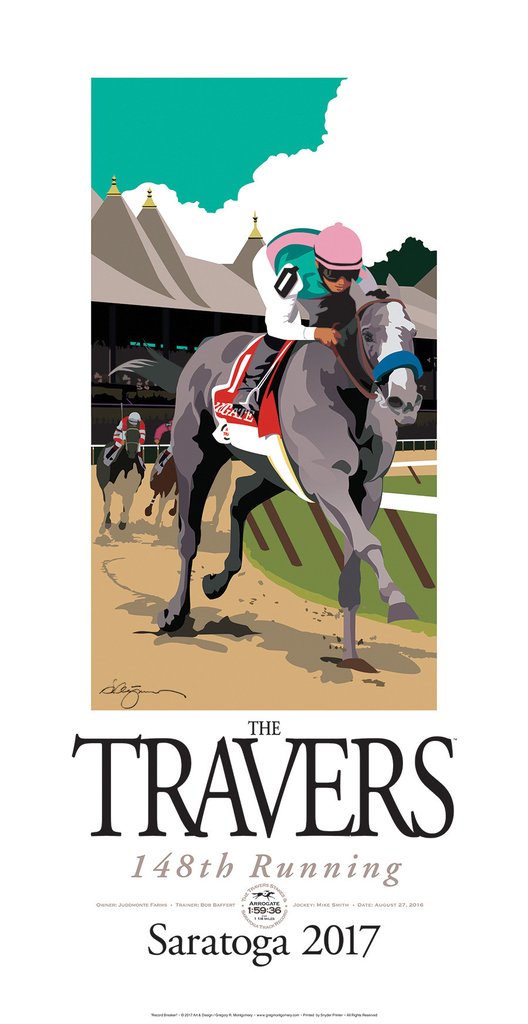 Posters featured in this series