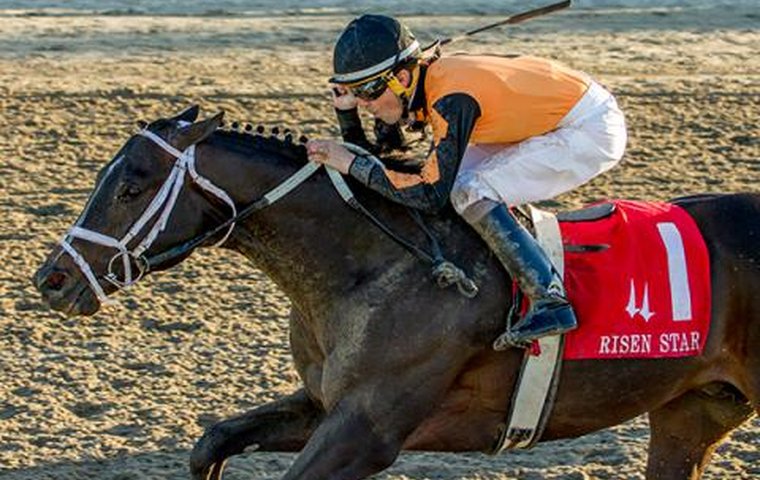 The Road to the Kentucky Derby series was back in New Orleans at the weekend for the G2 Risen Star Stakes. Using the tools available to him via the TRC Global Rankings algorithm, James Willoughby is assessing each of the trials on the build-up to Churchill Downs. Here are his thoughts on Saturday's race.

Trial number: 12 of 27
TRC trial rank: #18
Trial name: Risen Star Stakes
Grade: 2
Our Grade: 3
Course: Fair Grounds
Date: Feb 25, 2017
Distance: 8.5f
Going: Fast
Winner: Girvin
Winner Expected RPR: 110.5
Winner Actual RPR: 109
Winning Trainer: Joe Sharp (TRC Global Ranking: #352)
Winning Jockey: Brian Hernandez Jr (#80)
Winning Owner: Brad Grady (Unranked)
Winning Sire: Tale Of Ekati (#202)

Analysis
The Risen Star Stakes is a Grade 2, but it has historically rated more like a Grade 3 and the latest renewal is probably run of the mill. Girvin is certainly a nice, improving horse, but he saved ground all the way, ran some unspectacular fractions and earned a Racing Post Rating of 109, which is below even the race's projected figure.
Given that so many of the other trials have produced good numbers, it seems like the son of Tale Of Ekati has a big step up to make to really threaten the first three in the Derby.
While Girvin showed a nice middle move here, and, as the video reminds, took command with the kind of authority you like to see in a Triple Crown contender, it must be reported that he looked a little quirky in the straight as he shifted leads twice. This forced the impressive Brian Hernandez to switch his whip. Further details are in the Equibase chart, which also details the unspectacular fractions on a fast track.
It is likely that Girvin's waywardness in the race's closing stanza reflected his inexperience, rather than him being uncomfortable physically. He broke his maiden at Fair Grounds on debut in December, when it was clear he was an above-average type. Though scrambling home narrowly from Excitations, there was a long gap back to the third.
That winning debut came at six furlongs on the dirt, but it was on the Fair Grounds turf that Girvin suffered his first defeat in February. When you watch him move, it is understandable that connections wanted to try him on the lawn, and he did run a decent second, but a return to dirt in the Risen Star seems to prove that the artificial surface is his metier.
All in all, it would be really surprising if Girvin finished up draped in a blanket of roses on the first Saturday in May, but he is a likeable colt with good tactical speed at his disposal and should land a good prize or two before his career is out.
It is worth noting that Guest Suite, the Grade 3 Lecomte winner, was back in fourth here. We noted last time that he had to make a lot of improvement on a Racing Post Rating of 108 to remain relevant on the Derby trail, and this run seemed to confirm his limitations.
Read James Willoughby's earlier Derby trial analyses
1. Los Alamitos Cash Call Futurity (Mastery)
2. Jerome (El Areeb)
3. Sham Stakes (Gormley)
4. Lecomte Stakes (Guest Suite)
5. Holy Bull (Irish War Cry)
6. Withers (El Areeb)
7. Robert B. Lewis (Royal Mo)
8. Swale Stakes (Favorable Outcome)
9. Sam F. Davis (McCraken)
10. San Vicente (Iliad)
11. Southwest Stakes (One Liner)