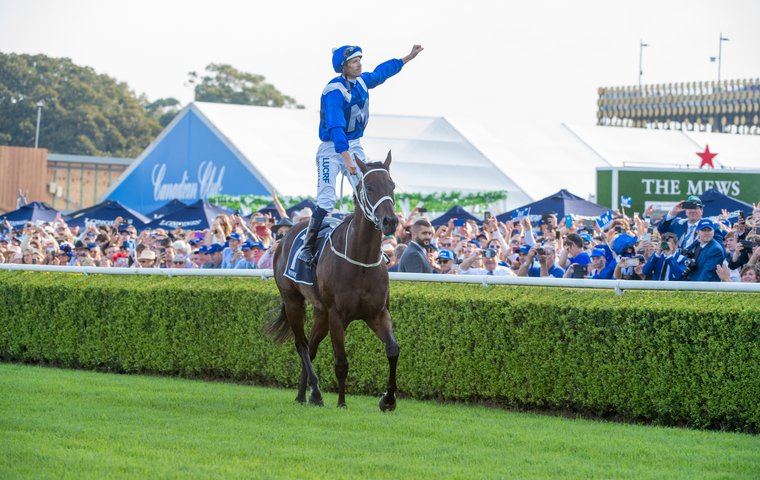 Winx has overtaken Arrogate at the top of the world's all-time prize money earnings list, becoming the first horse raced exclusively in the Southern Hemisphere to hold that position.

As TRC highlighted in this special Winx quiz posted last Thursday, the mare's victory at Randwick on Saturday in her final race, the A$4 million Queen Elizabeth Stakes, took her career total nearly £1 million ahead of the Juddmonte powerhouse, who retired to stud at the end of 2017 and whose first foals have been born this year.
The all-time top 20
The most recent movers are highlighted.
Do not make the mistake of thinking the numbers in this list are in U.S. dollars - the TRC totals are calculated using British pounds, rather than U.S. dollars, Euros, Japanese Yen or any other currency that could be reasonably considered. It is based on data from the International Racing Bureau and the Racing Post, both British companies using far more comprehensive international information than most American outlets.
More on that in this article, which we keep regularly updated and contains the overall all-time top 40.
Also, don't make the mistake of thinking we are in any way putting this forward as an order of merit. It is merely here because we hope you might find it interesting - no more, no less. It has not been adjusted for inflation, for one thing, so no horse born before 1993 has earned enough to make it. Phar Lap, Man o'War, Secretariat, Ribot, Sea Bird, Nijinsky and so on could never be contenders, and others - Frankel, for instance - were never campaigned in rich-enough contests (any British or Irish horse would have to have raced abroad to make even the lower reaches of the top 40.)
Winx has reached the head of affairs without ever running in one of the world's mega-rich events (Dubai World Cup, Pegasus, Everest), which offer a fast pass to the higher echelons, but how long she stays there will depend on how soon it is before another runner comes along to win two or three of them.
The most obvious contender around at the moment is Thunder Snow, who is already up to third after winning his second Dubai World Cup last month, and is likely to be competing for plenty of cash in the U.S. this year.
Further down the list is another possible future challenger in the youngest horse currently in the list - the Japanese filly Almond Eye. She's 16th at the moment, more than £7 million behind Winx, but there's every chance she could mop up plenty of yen, and a few Arc de Triomphe euros too, on her way up the table through 2019.