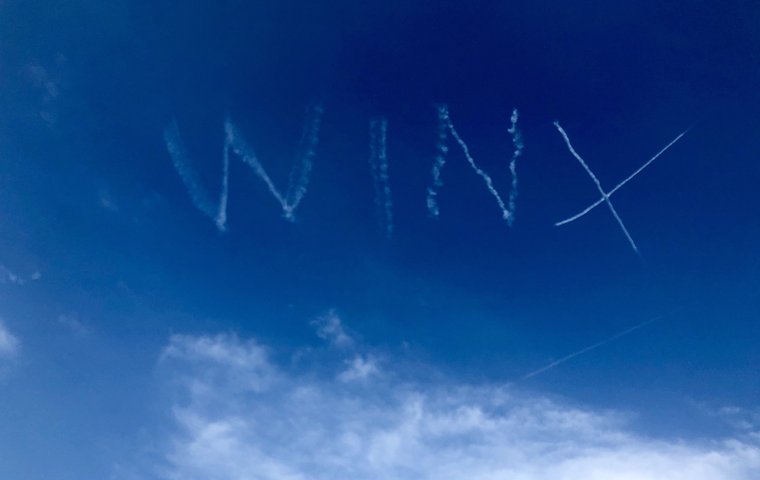 Amanda Duckworth reports from Randwick on a moment in history when the world's favorite racehorse bowed out with her 33rd consecutive victory and a world-record 25th G1 win.

On Saturday, in front of a sold-out crowd, Winx did what Winx does. She won. Her victory in the G1 Longines Queen Elizabeth Stakes wasn't particularly flashy, and on paper, it was a race she should have won. But, as anyone who has spent any time with horses knows, "should have" and "did" are very different things. Ultimately, that level of consistency is Winx's legacy.
As a skywriter etched out the words IMMORTAL WINX above Royal Randwick, the crowd cheered, and many cried. Winx flags waved in the air and a large number of fans forewent fancy headwear so they could don a Winx baseball cap. Memorabilia was sold out across the track, but before the hats and the pins were gone, people happily stood in long, long lines to claim a tiny part of history.
Somewhere along the line, Winx became her own sports team. Horse racing always faces the problem that the horses ultimately are the superstars, but they tend to only be around for a season or two. Winx was so good, for so long, that she became her own entity.
How that final race unfolded
Love her or hate her, many racing aficionados can quote stats about Winx like they are reciting their times tables at school. Her wins. Her losses. Who she beat. Who she never faced. How much money she earned. Her owners. Her trainer. Her jockey. Her breeding.
Even those disgusted by the fact she never left Australia still discussed her, meaning she won there, too. After all, arguing passionately against something takes just as much time and energy as arguing for something. Sometimes more.
For context, Winx's winning streak began in May 2015. At the same time, American Pharoah was in the midst of his historic Triple Crown run. On the day Winx retired, American Pharoah's first foal to race became his first winner (Monarch Of Egypt at Naas).
Between then and now, Winx went to post 33 times, and she never lost.
Leading up to Winx's final run, she made headlines when she kicked a sign during a media call. Ever practical, trainer Chris Waller had to remind everyone that she is, after all, a horse.
That's a beyond-obvious statement, but so much has been put on Winx in the twilight of her career that doing something horses do every day was covered by international news outlets. Winx undoubtedly brought people together, and it surpassed just the idea of sport.
There is currently a mural of Winx in downtown Sydney. When I was walking away from it, I realized a man was walking toward it with his phone out. We smiled at each other, a fleeting moment in time. We both appreciated the other for being there, even though we will never cross paths again.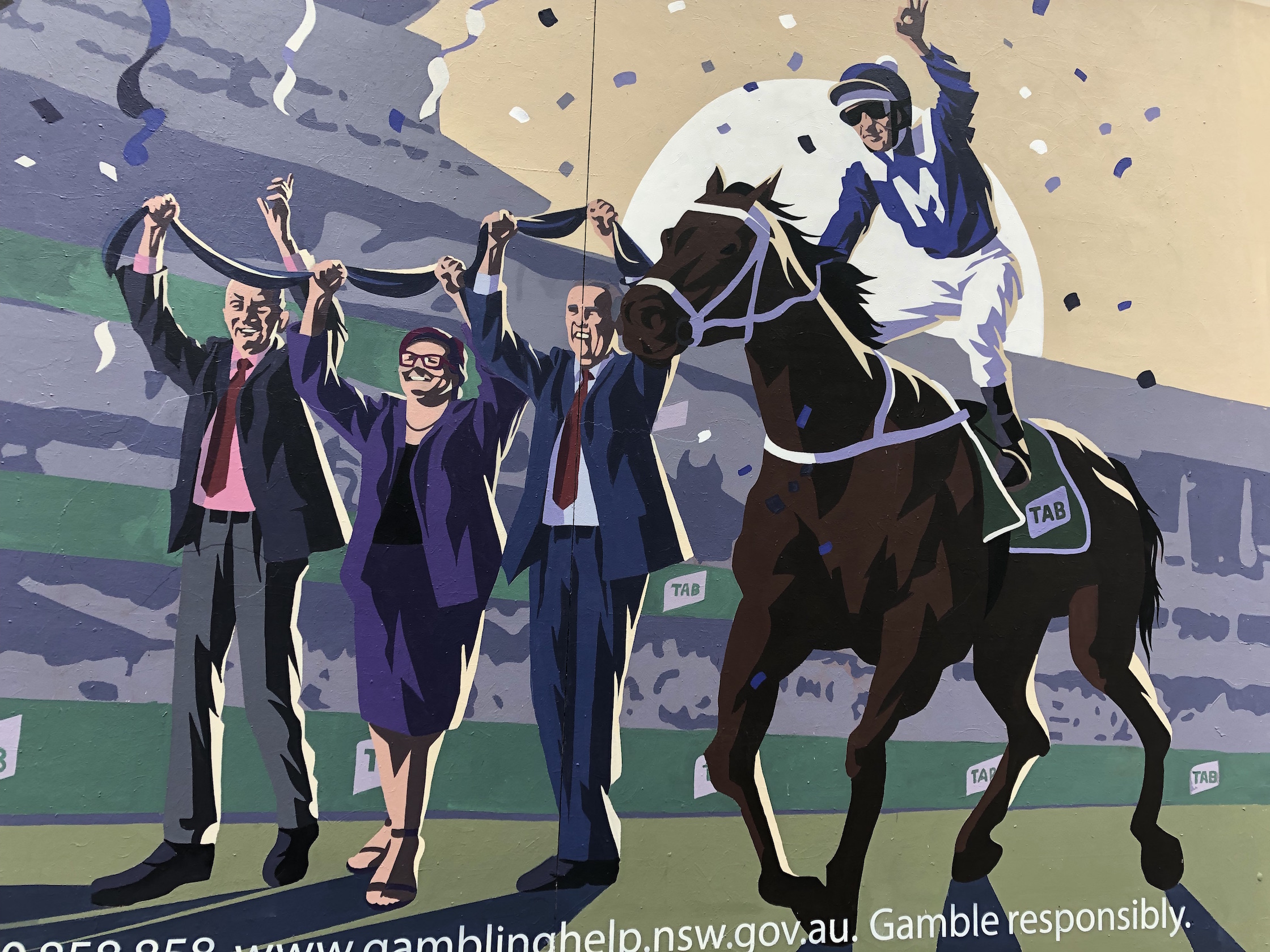 I know of at least one group of friends who flew from Melbourne to Sydney the day of the Queen Elizabeth just to see Winx one last time. They surely were not the only ones there who made such a journey.
Before the race, a number of jockeys not riding in it came out on the turf course to watch. Some were in silks because they were in the next race, some tossed sport coats over their attire. Most had their phones at the ready to document history. There are few higher compliments on a racecourse than the jockey colony coming out to see a specific horse run.
Then there is Nini Vascotto, who works for the Australian Turf Club and was often the one putting the victory rug on Winx after races. I met Nini last year through mutual friends, when she travelled to Melbourne for the Cox Plate just to watch Winx go for history.
It, too, was a great race day filled with laughter and toasts to the good times, but somewhere along the way, as a gentle courtesy, someone pulled me aside to let me know of Nini's troubles. A kind and wonderful woman, Nini has been fighting stage four breast cancer for eight years.
When Nini was diagnosed, she was given five to eight years to live. The math was never in her favor, and between the Cox Plate and now, things have gotten a bit rougher. Still, she was there on Saturday to share one final race day with a mare who has given her so much pleasure, so consistently, for years.
Although her story was well known to those in the industry, Nini became a front-page news story in Australia when jockey Hugh Bowman mentioned her after Winx won her penultimate race. Nini had made it to the track that day, but just barely, due to her health.
In the immediate aftermath of the G1 George Ryder Stakes, in and among the normal post-race interview questions, Bowman took the time to say, "Our thoughts go out to Nini, who has been a stalwart working here at the ATC, and we know she has been in ill health for some years.
"I am sure that this win today will give her strength that she wouldn't have had without it and that goes for many people, not just Nini, many, many people that just need a bit of a lift."
Winx gave people something to cheer for, and she did it without error for years. It's easy to tally up the race statistics on Winx. It's much harder to tally up how many Ninis are out there.
Winx's healthy constitution and drive to win never waned, which is hard to come by. Winx's connections accepted that their horse belonged to so many more people than the ownership line reads, and they shared her.
Could they have shared her more internationally? Yes. Could Winx have done more? Yes. The answer to those types of questions is always yes, though, and they have nothing to do with horses and everything to do with human nature. It's why the sport exists, really, and it makes for interesting debates.
But, on Winx's part, she did what was asked of her, and she did it well, every single time. Dependability is an underrated virtue, and it is one of the easier ones to take for granted. Winx's career wasn't one of a single defining moment, but rather a story of collected works that will be nearly impossible to duplicate. It was only fitting that she got to go out a winner.