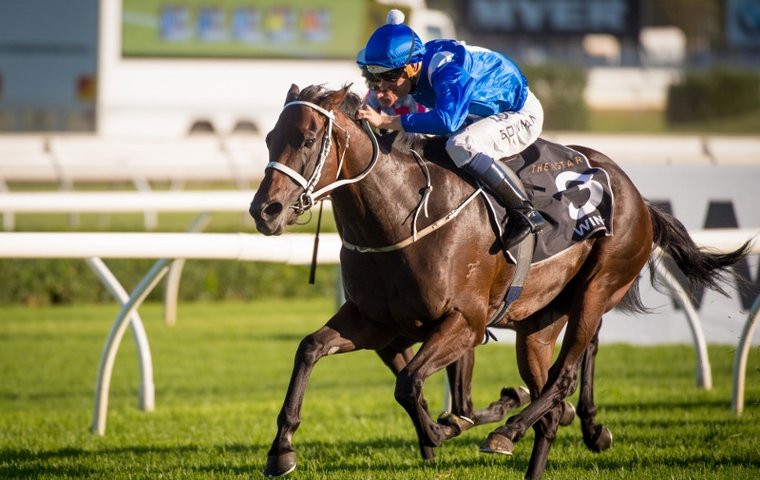 Winx, world champion racehorse of 2018, the highest rated performer on turf every year since 2016, and the darling of Australia - and lots of other places now as well, runs her final race at Randwick in Sydney on Saturday.

She will be going for her 33rd consecutive victory and her 25th G1 (she already holds the world record at 24), and her odds will likely be 1/10 or even shorter when she lines up against eight opponents, five of them G1 winners themselves, in the $4 million G1 Queen Elizabeth Stakes, which she has won in each of the last two seasons.

The race is the highlight of the second and final day of The Championships, one of the richest and most prestigious race days in the Southern Hemisphere, a meeting at which Winx has been triumphant in each of the last three years - she won the G1 Doncaster Mile in 2016.

So how much do you know about the horse who has bewitched race fans the world over? Try our quiz - even if you don't know all the answers, you may discover lots of facts about the mare you may not have known.

1. Who were Winx's parents?
2. Who bred Winx, and where was she foaled?
(Clue: a link here to one of the world's great breeding operations.)
3. Winx is owned by Australians Peter Tighe, Debbie Kepitis and Richard Treweeke. Their partnership is known as what?
(If you need a clue, you won't score many points at all in this quiz.)
4. They paid A$230,000 for her as a yearling in 2013. At which sale?
(Clue: consider the name of the partnership.)
5. Two Snitzel half-brothers to Winx have had rather different fates to the wonder mare. Who were they, and what happened to them?
(One is not a happy story, the other could yet be.)
6. Winx is a son of the late Street Cry. She is not the only 'wonder mare' he has produced. Who is the other?
7. Winx was the joint world champion for 2018 in the Longines World's Best Racehorse Rankings, the official system of the International Federation of Horse Racing Authorities. With which horse?
8. The pair were given a rating of 130. But that's not the highest mark Winx has had. She was assessed on 132 for both 2016 and 2017 but was not the world's highest-rated on either occasion. Which horses had higher marks for those two years?
(Clues: there were two horses in 2016 and one in 2017.)
9. Winx first appeared in the Longines rankings in 2015 after her first Cox Plate victory. She was given a mark of 123. Eight horses had higher ratings. How many of them do you know/can you guess?
(Clues: two were trained in the U.S., two in France, one in Britain, one in Hong Kong and one in Ireland.)
10. Of the top 20 horses in the latest Longines World's Best Racehorse Rankings, what TRC Global Rankings stats set Winx and Old Persian apart?
(Clue: it's to do with the respective TRC rankings of their connections.)
11. Winx's owners, Magic Bloodstock, owe their position as world #4 in the TRC Global Rankings largely to Winx, but not entirely. They have collected 20 G1 wins in the current three-year window of the TRC Global Rankings. Nineteen of those are down to Winx. Which horse provided the other one?
12. Happy Clapper, who finished third in the Queen Elizabeth Stakes 12 months ago, and is currently rated the fourth best horse in the world on the Longines rankings, has raced against Winx many times, and has always come off worst. The Teofilo gelding takes her on again on Saturday. How many times have the pair clashed?
13. What is the nationality of Winx's trainer, Chris Waller?
14. Winx has been ridden 32 times by Hugh Bowman. But she has raced 42 times in all. Who were the other jockeys?
15. Winx tasted defeat six times in her younger days before her unbeaten run, now at 32, began. On five of those occasions, she finished behind the same horse. Any idea who that was?
16. Should Winx win the A$4 million Queen Elizabeth Stakes at Randwick on Saturday, it will make her the world's highest-earning horse in Thoroughbred racing history. Which horse has that title at the moment?