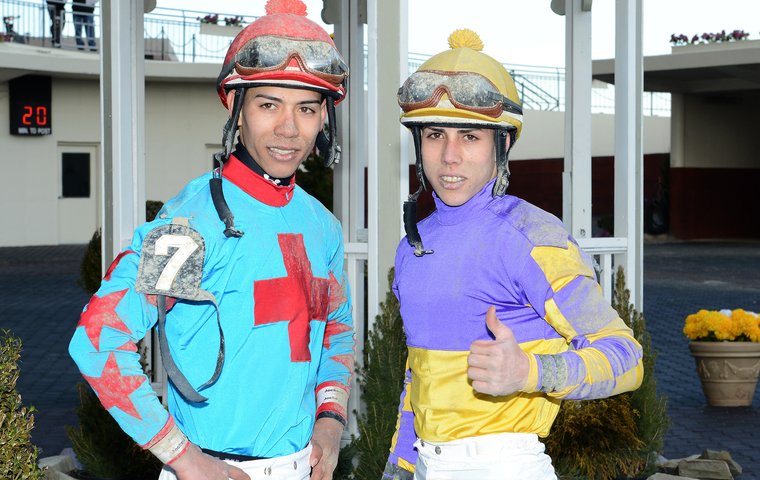 If you're a young jockey looking for the chance to get to the top as fast as possible, the message from the TRC Global Rankings is pretty clear: head for either the United States or Australia.

It will also help if you're male, and it would appear to be a massive advantage as well if you're a member of a certain family from Puerto Rico.
Jose Ortiz is the leading money-winner in the U.S. so far in 2017 with more than $22 million, so it's no surprise that he's now ranked #10 in the world (the TRC standings are based on performances in all Group and Graded races worldwide over a rolling three-year period).
And that makes the 23-year-old the world #1 among riders aged 25 and under.
And his brother is world #2.
Irad Ortiz Jr, who has developed such a fruitful relationship with the much-loved Chad Brown-trained mare Lady Eli, isn't doing too badly in the U.S. prize money table either - he lies third with nearly $18 million, just ahead of Mike Smith and just behind Javier Castellano.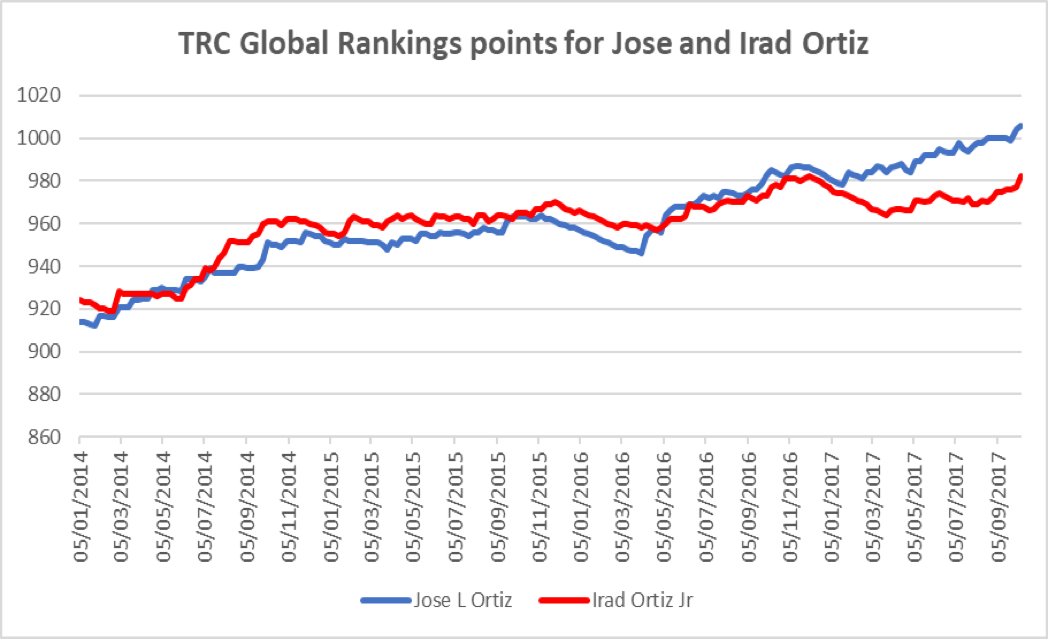 The 24-year-old's Graded successes this year mean he is now ranked 24 in the world, and joint 9 in the U.S. with 25-year-old France-born Flavien Prat, who also shares that second spot in the 25-year-olds and under list. As illustrated by the graph here, both Ortiz brothers have been on a constantly upward trajectory since they arrived in the U.S. (Irad in 2011, Jose a year later). They are now in career-high positions, and show no sign of taking a backward step anytime soon.
Jockeys aged 25 and under: the worldwide top 25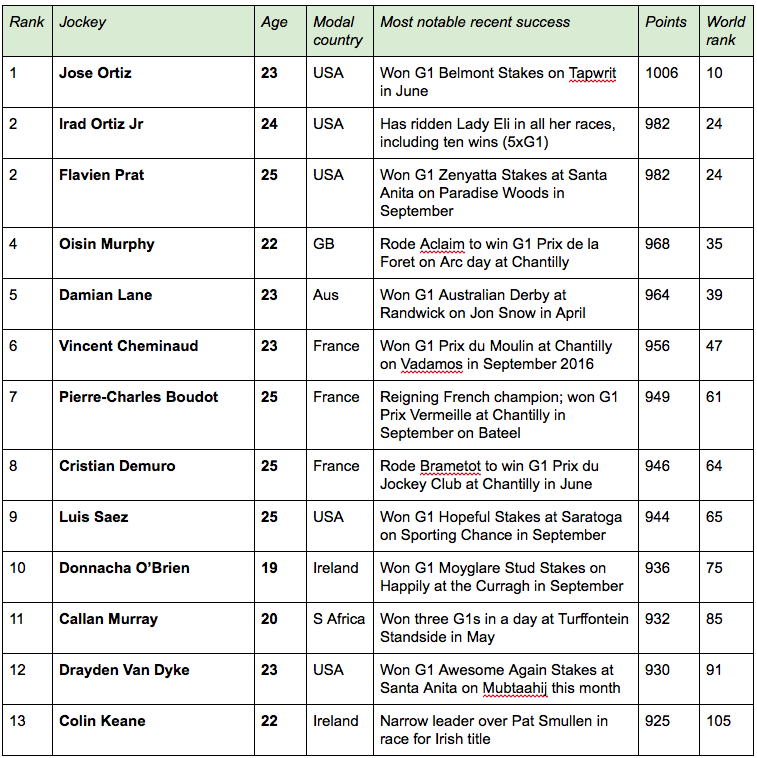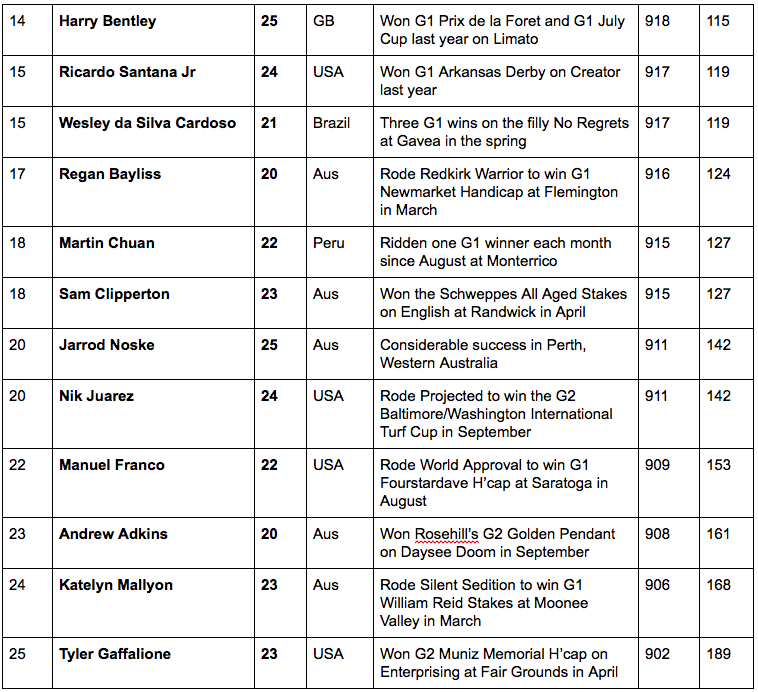 Points to note
The rankings indicate that opportunities for young jockeys to ride in the best races are greatest in the U.S. (nine riders in the top 25 have USA as their 'modal country - the country where they have most Group or Graded rides). Next comes Australia with six.
France (3, which doesn't include Prat, who felt he had to move to the U.S. to make the most of his talent), has a slightly better record than Britain (2) or Ireland (2).
Outside Australia, there are just three Southern Hemisphere jockeys in the 25 - one each from South Africa, Brazil and Peru.
The youngest rider is 19-year-old Donnacha O'Brien, son of the world's top-ranked trainer, Aidan O'Brien. Certainly Donnacha, ranked #10 in this list, enjoys more opportunities than most of riding some of the best horses in the world, but there is no doubting his considerable ability.
There is just one female in the top 25. G1-winning Aussie Katelyn Mallyon, 23, sneaks in at #24. She is the highest-ranked female jockey in the world of any age.
Mallyon has had more opportunity at a high level than many other female riders, although whether the degree to which she is offered such rides is commensurate with her undoubted talent is open to debate. She rides Cauflfield Cup possible Johannes Vermeer for Aidan O'Brien in the G1 Ladbrokes Stakes at Caulfield tomorrow. The 4-year-old will be up against New Zealand's superfilly Bonneval and Godolphin warrior Hartnell, as well as his own stablemate and Cox Plate possible Taj Mahal, who will be ridden by Damien Oliver.
Mallyon is one of five riders in the list to have been identified as a TRC Emerging Talent (marked with asterisks in the table above).
TRC Emerging Talents
Pierre-Charles Boudot
Katelyn Mallyon
Callan Murray
Drayden Van Dyke
Regan Bayliss