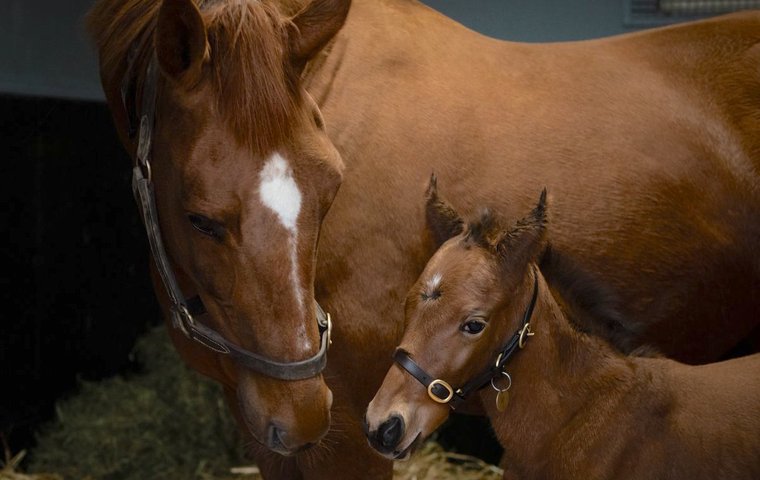 The weekly TRC industry digest - a round-up of international racing news from the past week.

The big shutdown: British racing cancelled six at least six days
Europe: All British race meetings have been cancelled until next Wednesday at the earliest because of an outbreak of equine flu. The decision by the British Horseracing Authority (BHA) comes after three vaccinated horses in the Cheshire yard of leading jumps trainer Donald McCain tested positive for the illness, leading initially to the cancellation of all four meetings yesterday.
The incubation period for an infected horse is typically a matter of days, but recovery can take weeks, or even months. There are no known consequences for humans exposed to it.
A BHA statement warned that the "full extent of potential exposure is unknown", but the fact that the cases have been identified in vaccinated horses is a "cause for significant concern over welfare and the potential spread" of the highly-contagious airborne disease. It stated that cancelling racing is viewed as "necessary in order to restrict, as far as possible, the risk of further spread".
A decision about racing can continue is set to be made on Monday.
Eighteen years ago, British and Irish racing was shaken by the outbreak of foot and mouth disease in the UK. Racing was stopped for a while, and the 2001 Cheltenham Festival was called off altogether.
An outbreak in of equine flu Australia in August 2007 infected horses on 10,651 premises in three months despite the imposition of movement controls. The disease was eradicated, but the cost of treatments and cancellation of events cost the industry a reported A$1 billion.
Darren Weir is banned for four years
Oceania: Australian racing has been rocked by a four-year ban for world #7 trainer Darren Weir after the discovery in police raids in January of electric-shock devices, known as 'jiggers', at two of his yards.
Jiggers, which are internationally outlawed, are used in the mental conditioning of horses, usually with a whip, to ensure that they stay on at the end of a race. Weir did not contest the charges against him at a hearing before Judge John Bowman, the chairman of Racing Victoria's Disciplinary Board.
Jeff Gleeson QC, representing Racing Victoria, had told the hearing that the trainer, whose three racing stables house more than 600 horses, had "direct and personal knowledge" of the illegal devices and that he had "tarnished" racing by "putting winning ahead of the welfare of horses".
Weir, the winner of 30 G1s, will not be permitted to participate in the racing industry in any way over the four-year period.
"It is sad it has come to this," said Bowman. "You are a 48-year-old man who has completed a rags-to-riches rise in the racing world. Until a week ago, you could be described as a leviathan trainer – with hundreds of horses, owners that number in the thousands [and] with a staff of 150.
Italy's indignity
Europe: Italy has lost its last Group 1. The decision of the European Pattern Committee (EPC) to demote November's Premio Lydia Tesio is the latest indignity to hit the crisis-torn jurisdiction, once a major racing nation, which gave the world Federico Tesio, Ribot and Frankie Dettori.
It was also decided that the country should lose its status as a full member of the committee, for the time being at least. It is now an 'associate member'.
Italy's shocking decline (late payment of prize money, unsatisfactory regulatory practices and deteriorating quality of runners are features) has been a problem for the committee for a decade or more. The country had six G1s just four years ago, but now there are none. The Lydia Tesio (named after legendary breeder Federico's wife) is a mile-and-a-quarter contest for fillies and mares run at Capannelle.
The committee did agree to create another European G1 for fillies and mares at a similar stage of the season, though, upgrading the G2 Qatar Prix de Royallieu on Arc Weekend at ParisLongchamp, which will be upped in distance from 1m 4½ furlongs to a mile and threequarters. It is now one of eight G1s at that lavish two-day October meet.
The G2 British Champions Long Distance Cup on Qipco British Champions Day in October was not, however, promoted to G1 status for 2019 - TRC has not been alone in calling for the race to be upgraded.
There was good news for Britain in other decisions, though, with a number of upgrades agreed, headlined by the elevation of the City of York Stakes at the Ebor Festival in August from G3 to G2. The race has consistently performed to G2 level over the past three renewals since being upgraded to G3 in 2016.
Newmarket's Pride Stakes over ten furlongs for 3-year-old fillies and mares and older, and the Zetland Stakes over the same distance for 2-year-olds, both run in October, have been upgraded from listed to G3.
Oaks sponsorships ended after Godolphin review
Middle East: Godolphin have concluded a major review of their marketing spend, which has already resulted in the termination of two Oaks sponsorships and some high-profile redundancies.
Sheikh Mohammed has informed officials at the Curragh that his 30-year sponsorship of the Irish Oaks, initially as Kildangan Stud until it came under the Darley banner in 2002, has ended. The Yorkshire Oaks will also have to look for alternative financial backing. The race had enjoyed 29 years of unbroken Maktoum family sponsorship.
However, contracts remain in place with Newmarket until 2022 to cover the Darley July Cup and Dubai Future Champions Festival, a two-day meeting highlighted by the Darley Dewhurst Stakes.
Support for the 2019 British Godolphin Stud and Stable Staff Awards is confirmed for a 14th year, but the launch of this year's Irish Godolphin Stud and Stable Staff Awards has been deferred pending a decision on the sponsorship.
According to the Racing Post, Andy Wiles, global corporate director for Godolphin and Darley, is leaving the organisation, along with marketing director Bobby Brittain and a number of other staff members.
They just can't get enough of City Of Light
North America: Lane's End has confirmed that new high-profile triumvirate - City Of Light, Accelerate and West Coast - are now fully booked, with breeding season beginning in about two weeks' time.
Lane's End's Bill Farish said that his Kentucky farm has had to turn away "literally hundreds" of requests for access to the 2019 Pegasus World Cup Dirt winner City Of Light, who is Quality Road's best son to date and bears an uncanny resemblance to his fêted father, the world's ninth-ranked stallion.
"He might be a slightly more refined version of his sire, but they do look a lot alike," remarked Farish. "Unfortunately, we already sold 165 contracts to City Of Light at $35,000 - we'd like to redo that. He's now clearly under-priced."
Accelerate, the Breeders' Cup Classic winner, commands a fee of $20,000, while 2017 Travers Stakes hero West Coast, a son of Flatter, will stand for $35,000. "We've been very fortunate in that all three of these new horses are booked full and they are very popular," said Chance Timm, director of stallion seasons at Lane's End.
Read Amanda Duckworth's report from Lane's End here
Too Darn Hot's 200,000-guinea lead horse
Europe: Connections of European champion 2-year-old Too Darn Hot have laid out 200,000gns to give the John Gosden-trained colt his very own lead horse, Whitlock.
The Lloyd Webbers picked up the Dubawi colt's stablemate at the Tattersalls horses-in-training sales in October. Whitlock was previously owned by Cheveley Park Stud and carries a rating of 87, having won twice for the Newmarket handler in 2018.
Too Darn Hot has emerged from winter quarters on to Warren Hill in Newmarket the past week and remains a warm favourite for the 2000 Guineas on May 4. It has already been confirmed that he will stand at Darley at the conclusion of his racing career.
Test barn break-in
North America: Law enforcement and Louisiana State Racing Commission officials are investigating a break-in of the test barn at Harrah's Louisiana Downs during the second week of a Quarter Horse meeting.
The test barn at Louisiana Downs does not have surveillance cameras and a number of split samples from a locked freezer are believed to have been stolen. According to Charles Gardiner III, executive director of the LSRC, there were no positives reported from the primary samples tested from the January 5-8 programs.
Who was that celebrity foal?
Europe: So the foal in the picture at the top of this article is a son of world #2 sire Galileo, and he's pictured with his mother, the hugely popular Irish mare Annie Power, whose fabulous career included a memorable victory in the Champion Hurdle at the 2016 Cheltenham Festival.
Annie Power was owned by American Rich Ricci and trained by Willie Mullins in her racing days, and Ricci sent her initially to another Coolmore sire, Camelot, but she lost the foal. Coolmore bought her subsequently.
The stud tweeted this picture of the colt and his superstar mother after the successful birth on Tuesday. "Brilliant racemare Annie Power with her first foal, a colt by Galileo born @coolmorestud #HomeOfChampions," the caption read.