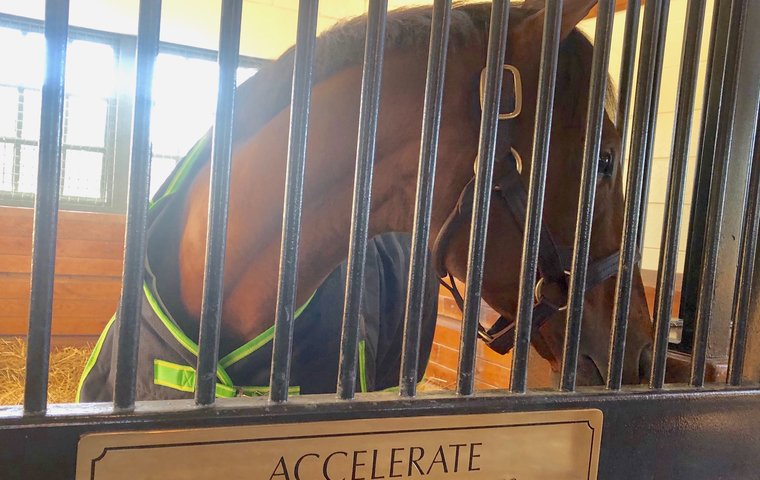 Anniversaries are a natural time to look back, and Mr. and Mrs. William S. Farish's Lane's End Farm in Kentucky is well within its rights to do so. This year marks both the 40th anniversary of the farm and the 30th birthday of its legendary homebred sire A.P. Indy. That said, there is also a lot of excitement about the future, courtesy of a number of young stallions setting out to be a part of the next chapter in Lane's End's history.

History-making
In 1979, the first 240 acres of what would become Lane's End was purchased, and in 1985 the farm opened its stallion division. Now encompassing more than 2,300 acres, Lane's End is routinely one of the leading stud farms in North America, it has taken the title of leading sales consignor 28 times, and it has dedicated bloodstock and boarding teams.
Lane's End has counted the likes of A.P. Indy, Kingmambo and Smart Strike among the influential sires to call it home, and through the years, almost 1,000 Graded stakes winners have been sired by its stallions. These days, Candy Ride and Quality Road, both currently taking high order in the world rankings, are among the premier sires carrying on the farm's legacy.
Although Kingmambo and Smart Strike have passed on, A.P. Indy is still holding court in the main stallion barn. The 1992 Horse of the Year was pensioned in 2011, but still remains in his original stall and routinely is visited by fans and industry members alike. Although officially already 30, his birthday is March 31.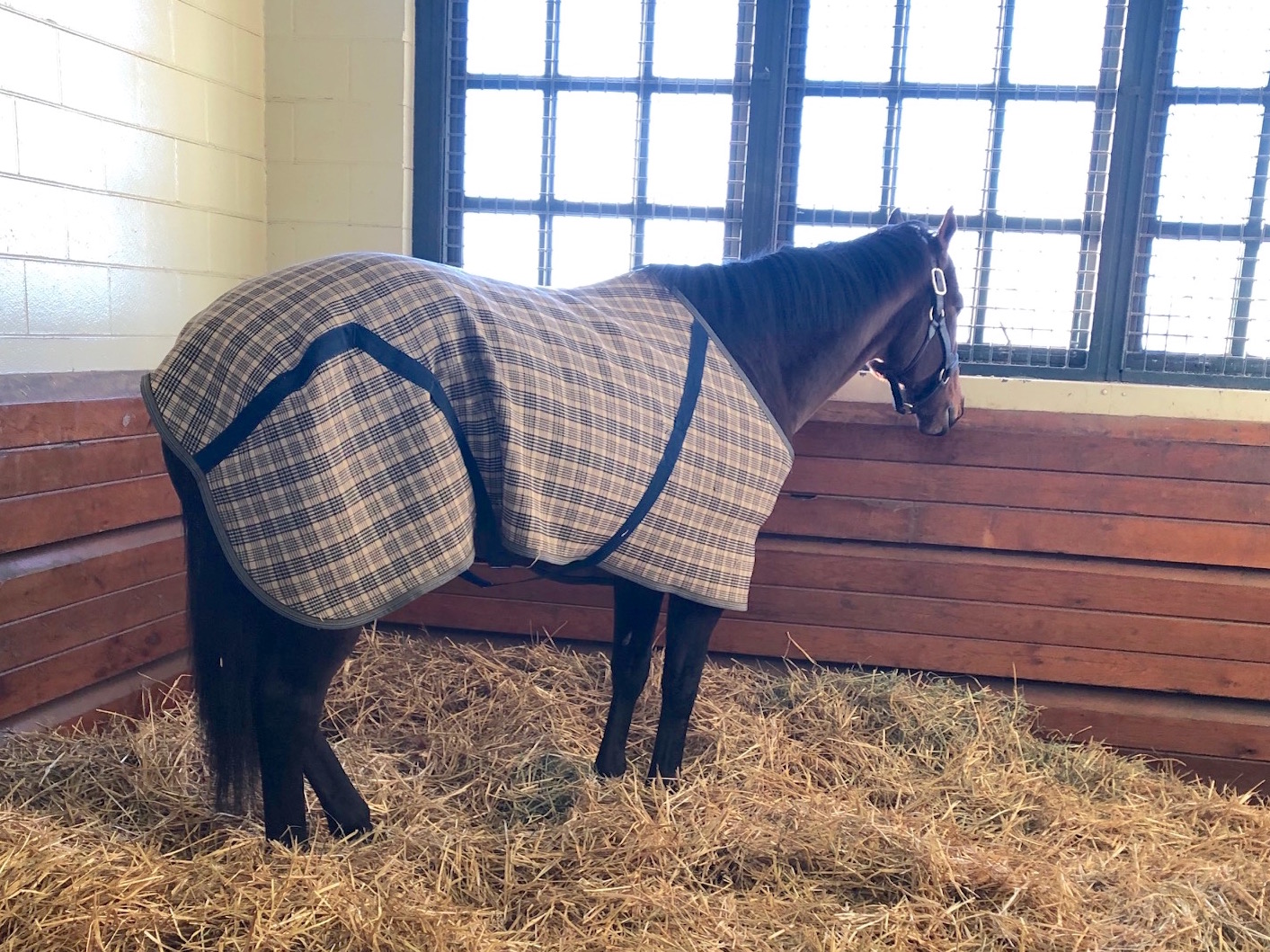 "We have five active stallions who are descendants of A.P. Indy standing here this year," said Bill Farish. "It's pretty amazing to have a horse, who is still alive, that has that kind of influence. It's incredible. His influence has been massive."
A.P. Indy's descendants standing at Lane's End include champion sons Mineshaft and Honor Code; his grandsons champion West Coast (who is by Flatter) and Mr Speaker (who is by Pulpit); and his great-grandson Tonalist (who is by Tapit, a son of Pulpit).
Longevity also extends to a number of employees who have been with Lane's End for decades. Those who have been with the farm for more than 30 years include Mike Cline, the general manager, who has been with the operation for 39 years; Callan Strouss, the farm manager, Oak Tree Division, who has been working for Lane's End for 37 years; and Bill Sellers, the assistant manager, stallions, who checks in at 36 years.
"I have been so lucky to be around the best of the best," said Sellers. "We've got the whole gambit here, from homebreds like A.P. Indy to horses we acquired in various ways. I have been privileged to be around so many nice horses through the Farishes."
It's not just those at the top who stay around, and fittingly, one doesn't have to look beyond the care A.P. Indy has received since he retired after winning the 1992 Breeders' Cup Classic to see that.
"A.P. Indy has only had two grooms the whole time he has been here," said Sellers. "Asa [Haley] has been his groom for a while, and his first groom now night-watches since he's gotten a little older. A.P. doesn't change grooms that often."
Family ties
This year will be a big one for four of the stallions on the Lane's End roster, as they will all be represented by their first runners. Among them are the aforementioned Honor Code, Mr Speaker and Tonalist, as well as Liam's Map.
"There's nothing like having 400 babies out there running," said Farish. "They have all had good crops, and they have been well supported. It's going to be fun to see it play out and how they all do relative to each other."
As a son of Unbridled's Song, Liam's Map stands out a bit for not having a sire-link back to Lane's End. Joining him in that regard are Noble Mission (Galileo) and The Factor (War Front), but the majority of the farm's 17 stallions do trace back in some form or fashion.
Besides the A.P. Indy descendants, Twirling Candy and Unified are sons of Candy Ride; Connect is by Curlin, who previously stood at Lane's End and is by Smart Strike; Lemon Drop Kid is by Kingmambo; and Union Rags is by Dixie Union. In addition to standing at the farm himself, Dixie Union was by Dixieland Band, one of the original three stallions to stand at Lane's End.
It should come as no surprise, then, that the three new sires for 2019 all have connections back to Lane's End stallions. In addition to West Coast, there is Accelerate, who is by Lookin At Lucky, a son of Smart Strike, and even more directly related is City Of Light, who is by emerging leading sire Quality Road.
"We've been so lucky with sons of our stallions," said Farish. "Now, to have City Of Light right across the hall from Quality Road is pretty special. To see Quality Road's rise in just three years, to go from $35,000 to $70,000 to $150,000, is amazing."
New arrivals
With a nod to history and the continuing sire lines at Lane's End, the farm planned photo opportunities in the new year to showcase the various related (by blood, if not by pedigree terms) stallions standing side-by-side, only to be thwarted by the arctic blast that hit Kentucky.
Although the photos didn't happen, the Lane's End team was still keen to talk about the new additions. West Coast retired after the Breeders' Cup, while City Of Light and Accelerate arrived shortly after running in the Pegasus World Cup. City Of Light romped that day, while Accelerate was third.
"For City Of Light to finish the way he did, winning the Pegasus like he did, is just incredible," said Farish. "People were asking me the week before, 'Who do you root for?' I really couldn't come up with an answer because we win both ways, if either one of them won.
"For us, at the farm, with Quality Road here, we hope he will be a champion sire one day, and this gives him a real leg up, starting the year with $4 million in earnings. It's pretty exciting for Quality Road, and needless to say for City Of Light. He's just a gorgeous horse. He might be a slightly more refined version of his father, but they do look a lot alike."
With three editions now held, January's Pegasus has made farms rethink how quickly they can take a racehorse and get him ready for stallion duties, but perhaps one of the unexpected issues to arise has nothing to do with horse behavior and everything to do with economics.
"Unfortunately, we had already sold 165 contracts to him at $35,000," said Farish. "We'd like to redo that, since he's clearly now underpriced, but people are going to get great value in his first year, and he has a great book of mares."
For Accelerate, who ended 2018 as the champion older horse, retiring to Lane's End is fitting in many ways, as he was a $380,000 Lane's End Bloodstock yearling purchase.
"For us, it's nice to have a good branch to that Smart Strike line that Mr. Farish propagated here with Smart Strike himself," said bloodstock agent David Ingordo. "He doesn't need to take a backstep to anybody. Even City Of Light, who is as a good-looking a horse as you will find - Accelerate can stand right next to him and doesn't have to be embarrassed.
"Unfortunately for him, he was always in the wrong place at the wrong time. He debuted in Arrogate's maiden race, and then he had to come up against Justify for Horse of the Year."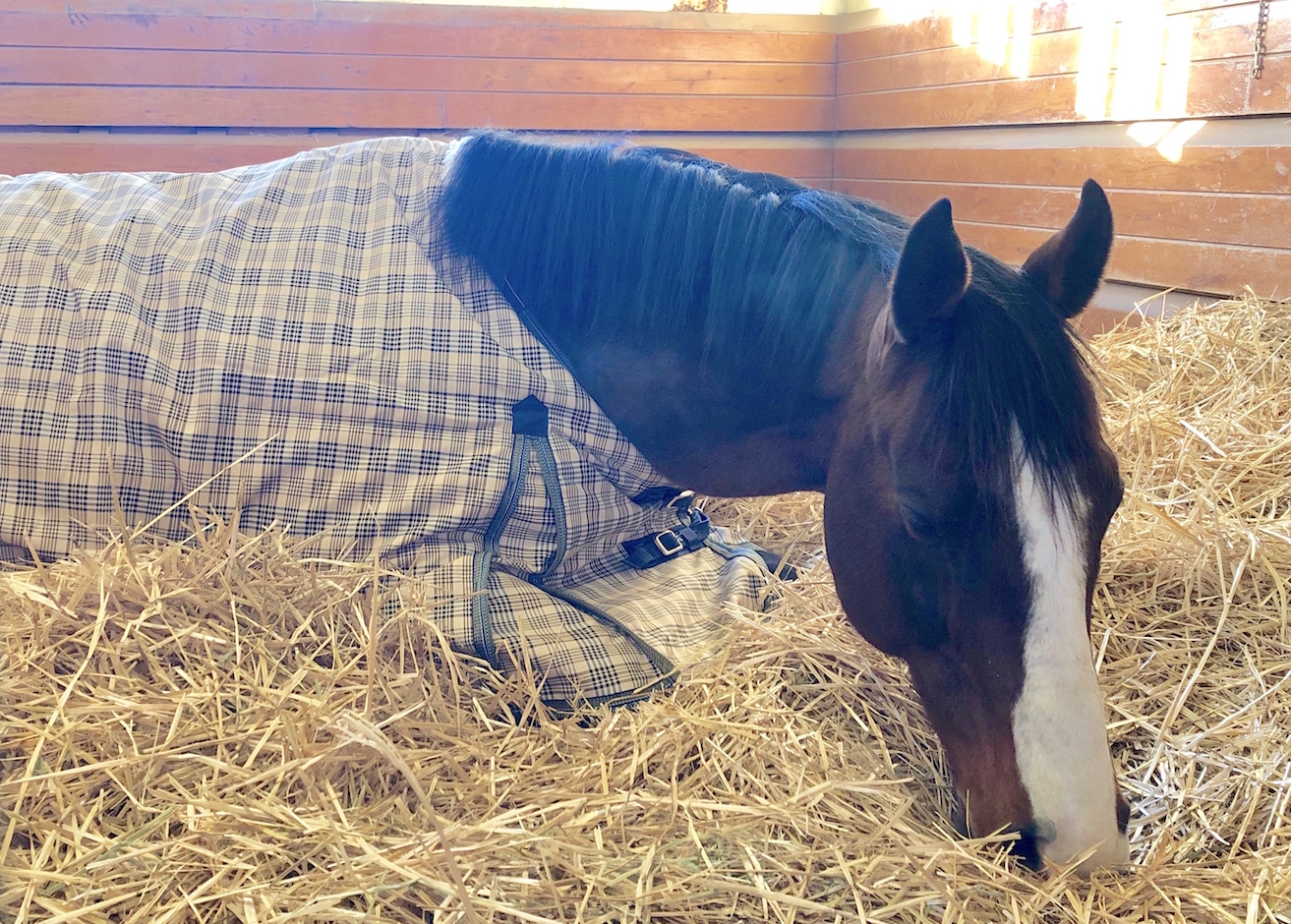 Then there is West Coast, who was the 2017 champion 3-year-old and is out of the champion mare Caressing. His sire, Flatter, is out of the Mr. Prospector mare Praise, making Flatter a full brother to Congrats, another successful sire.
"West Coast is going to have every kind of opportunity," said Chance Timm, the director of stallion seasons. "He's just a really exciting horse. For me, from a pedigree angle, he's really interesting.
"His sire is bred like a lot of the really good A.P. Indy sons — A.P. Indy over Mr. Prospector. Inbreeding to Mr. P has been hugely successful with A.P. and his sons, so I think that is going to be a really interesting play for him, and he's going to have a lot of opportunity that way."
While no one knows where the next great stallion is going to come from, it's safe to say that Lane's End is doing everything it can to ensure the next four decades will be as rewarding as the first four.