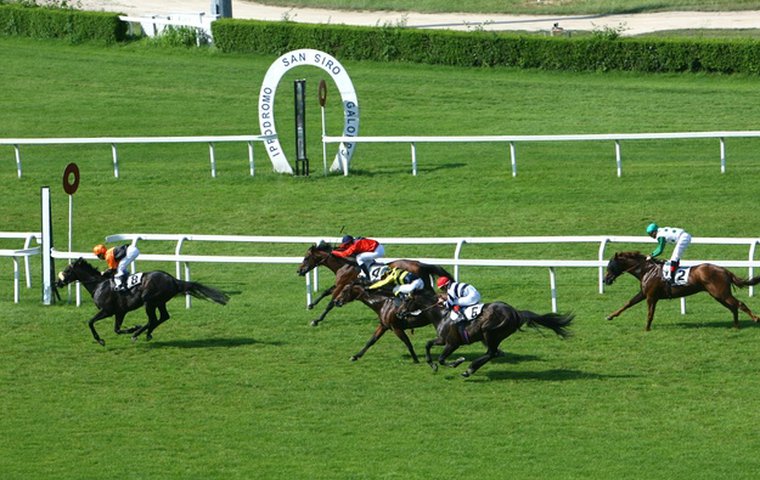 To understand the depth of the monumental crisis facing the racing industry in Italy, you have to go back to 1995. Tuesday, June 27, 1995, to be precise. Until then, Italy had been one of the leading countries in Europe for breeding, racing, and betting turnover. After that "Black Tuesday", it was never the same again.

In those days, Italians were legally allowed to bet only on horse racing. Every racecourse ran its own pari-mutuel operation, and there were many fixed-odds bookmakers on-course as well. Off-course, there were 329 betting shops - the licensees were members of the SNAI syndicate (Sindacato Nazionale Agenzie Ippiche) – throughout the country.
Bookmakers on-course paid 15 percent of turnover to the racing authority at the time, UNIRE (Unione Nazionale Incremento Razze Equine). The betting shops paid 17 percent.
Each betting shop produced its own fixed odds prices, and bettors also had the option of betting at riferimento, or reference. There were no starting prices returned, but referimento prices were arrived at by "referring" to the Tote prices produced on-course, even though no bets were fed into those on-course pari-mutuel pools (although some bookmakers did hedge by sending money to the Tote markets).
On balance, the system worked well, and bettors were generally happy.
Then came that fateful Tuesday. The Sixth Commission of the Italian Senate (Finanze e Tesoro) passed a bill to outlaw the riferimento (from July 1, 1996) and introduce a national Tote (Totalizzatore Nazionale). It was the way that Tote was run – with a huge takeout of more than 30 percent from the win pool alone - that caused the problem.
The betting shops, instead of giving 17 percent of their turnover to UNIRE, received 42.5 percent of the now sky-high takeout (amounting to around 12 percent of the overall bet) just for selling tickets for the new Tote - risk-free.
Betting turnover began to plummet. And so did prize money.
In most racing jurisdictions with a national pari-mutuel system (France, Japan, Hong Kong, and Singapore, for example) three crucial criteria are met:
The racecourses are owned by the same organizations (or parent companies) that run betting, control TV rights, and provide the prize money.
The takeout is fair. It is applied in a way to provide a good incentive to bet (creating a pool big enough to produce competitive prices and sustain an appropriate number of exotic bets) while allowing sufficient return for racecourses, horsemen, and government.
The cost of providing the service is low - in France, for instance, the PMU's points of sale (cafès and tobacconists) get 1.67 percent of the turnover they generate, plus some monthly premiums.
None of that happens in Italy.
There the 38 flat racing and trotting racecourses are owned by private companies that do not provide any prize money. Those tracks receive about €62 million from the racing authority (which is no longer UNIRE, but a department in the Ministry of Agriculture).
The authority also pays to have racing on TV – a €53 million, six-year contract was signed in January 2013 with Snai SPA, a company listed in the Milan Stock Exchange, that, as well as providing television coverage, is also licensee for more or less 4,000 points of sale of betting (both sports and horse racing), through which it receives, as mentioned previously, around 12 percent from every bet – dwarfing, for instance, the French cost of distribution of 1.67 percent.
Tote pools are generally small, and of course the takeout for every kind of bet averages around 30 percent for Totalizzatore Nazionale.
So "Black Tuesday" changed the face of Italian racing beyond recognition. And it got a whole lot worse in 2000.
That was when the Ministry of Finance, through a subsidiary, AAMS (Amministrazione Autonoma dei Monopoli di Stato), published a tender to increase the number of betting shops to 1,000 (from 329). To be allotted one or more shops, applicants had to guarantee a minimum amount of money in tax. The higher the bid, the more likely it was to be successful.
Sisal SPA, a company specializing in selling tickets for lotteries and for other amenities, with a modest network of shops, engaged in a battle with the members of the SNAI syndicate for the new licenses.
We can look to the city of Lucca, one of the most charming places in Tuscany, for a typical example of what happened. Until that point, Lucca had just one betting shop - with a turnover of about 25 billion lira (€13 million) per year, it was one of the most successful in the country.
At the end of a furious bidding process on the "minimum guarantee" for Lucca – which would have meant the city needing a betting turnover of the equivalent of about €34 million a year - the city had three shops and at the end of the first year of business the turnover was still as it had been before - around €13 million. The trouble was, of course, that there were now three shops, not one, competing for this business.
It was a pattern that was repeated throughout the country, with very few shops able to meet their new liabilities.
Yet Count Guido Melzi d'Eril, president of UNIRE, which was still the Italian racing and breeding authority at the time, believed the new "minimum guarantee" would mean more money for Italian racing – and consequently increase prize money dramatically.
Of course the money was not forthcoming, and UNIRE was forced to go to the banks – and the government – to fund the prize money.
The situation has become more complicated in the intervening years with new initiatives that have meant that Italy now has no fewer than 10,000 betting outlets - 2,000 shops and 8,000 "corners" (areas in ordinary shops where bets can be taken). This has not stopped the swift decline.
For 2014, betting turnover fell by 18 percent (from 2013) to €614 million. Take-out was €185 million (roughly 30 percent), of which the racing authority received €66 million - from which it had to find, among other things, prize money of €97 million and €60 million for the racecourses.
All this illustrates how the country's financial position has become so dire that it has been unable to pay nearly €28 million in prize money for the last quarter of 2012. The racing authority has said the money will be paid in 2015 - but it also said in 2013 that the money was to be paid in 2014. To make the payment, official approval must be given at government level, and so far nothing has been done.
The European Pattern Committee agreed in October that Italy could retain its Pattern status through 2015, subject to it meeting certain conditions, including the payment of prize money. Yet, for that to happen, the Government must write racing a cheque for more than €200 million – which has to be a major problem for a country facing huge economic difficulties generally.
One example of how Italy is losing money on every race day
Milan, Sunday October 21, 2014 (Gran Premio del Jockey Club)
Betting turnover: €334,896
Takeout: €102,352.09
Betting shop commission: roughly €43,000
Tax: €16,069
Ministry of Agriculture, breeding & racing dept: €43,000
Prize money distributed for all races: €579,200
----------
Carlo Zuccoli, a qualified lawyer and a former bloodstock agent, lives in Italy and is an international consultant on both fixed odds and pari-mutuel betting. He has written books about betting in different racing jurisdictions and about racecourses.