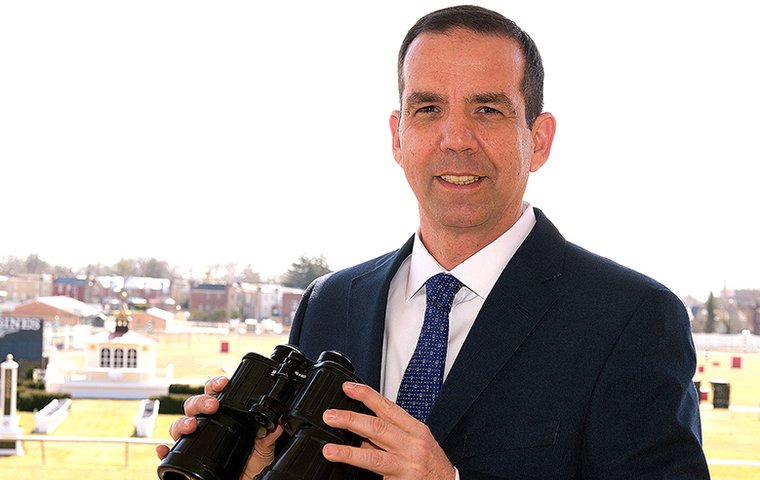 When track announcer Dave Rodman arrived at Pimlico Race Course on Saturday morning in advance of calling the Preakness Stakes, his biggest concern were items in the infield, such as hospitality tents, blocking his view of the race. Little did he know tents would be the least of his problems.

For Rodman and Larry Collmus, who called the race for NBC, the Preakness was 1:55.93 of torture as unusually dense fog obscured the field for parts of the race and left the announcers as much in the dark as any of the fans watching live or on television.
"I thought I had seen everything. We had the big rain storm before American Pharoah's Preakness and the toughest race for me to call before this was Xtra Heat in the [2003] Barbara Fritchie with similar conditions in cold weather where it looked like the fog would lift and then it came back again," Rodman said.
"My only hope today was to call it off television. I knew [Justify and Good Magic] were head-and-head and thankfully I had three television monitors to watch because one of them showed me Justify inching clear in the stretch.
"Once I could see Justify in front, there were horses closing. I thought one was Tenfold [who was third] but I wasn't sure it was Bravazo [who was second] and I didn't want to prematurely call them. Had it been a clear day, I would have seen them making those moves, but I made it through the race with only a year-and-a-half shaved off my life.
"I always say to expect the unexpected at the Preakness and there you go. I don't know what's in store next year. Maybe snow?"
To his credit, Rodman used the adverse conditions to create a nice closing line for the unbeaten Justify's win, saying, "It wasn't a jog through the Baltimore fog, but he got it done. He's flawless."
Given the circumstances, that's a rather sharp and clear line about a race in which everyone's memories will always be a little foggy.
More on the Preakness ...