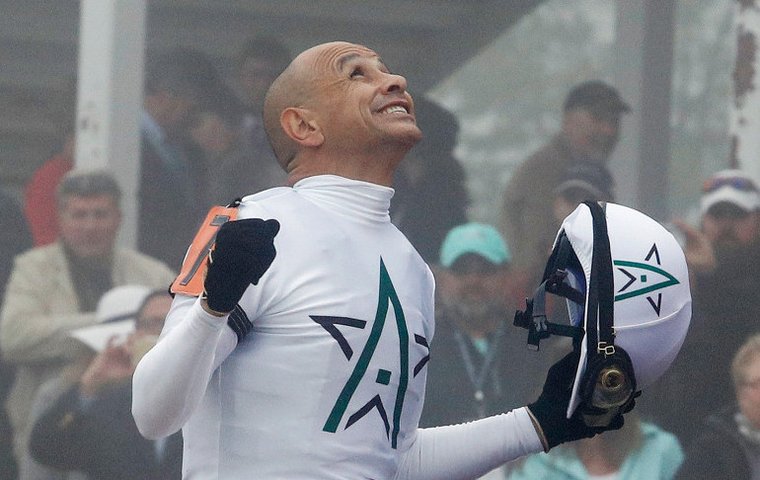 He might be 52 years-old and he now rides some of the time as opposed to all of the time, but there's no denying Mike Smith is riding as well now as he did back in 2003, when he was voted into the Hall of Fame, or in 2010, when he rode Horse of the Year Zenyatta.

He set his career mark for earnings last year, when he racked up $20,540,871 during a season in which he won the Pegasus World Cup and Dubai World Cup with Arrogate and also posted Grade 1 wins on Abel Tasman, West Coast, Songbird and Unique Bella, to name a few.
Only John Velazquez can top Smith's $310 million in career earnings and no one can match his 26 Breeders' Cup wins.
Yet Justify was only Smith's second Preakness win and on June 9 he will be riding a Triple Crown candidate for the first time.
That might seem odd to some, but not to Smith.
"I'm going to enjoy the next three weeks," he said. "I think it's coming so late in my career because I don't think I was ready to handle it when I was younger, to be honest with you. I'm prepared now. I'm at peace with myself and what I've done, where I'm at and what I've done. "You know I'm a religious man and I'm content and happy right now. What's meant to be is going to happen."
More on the Preakness ...