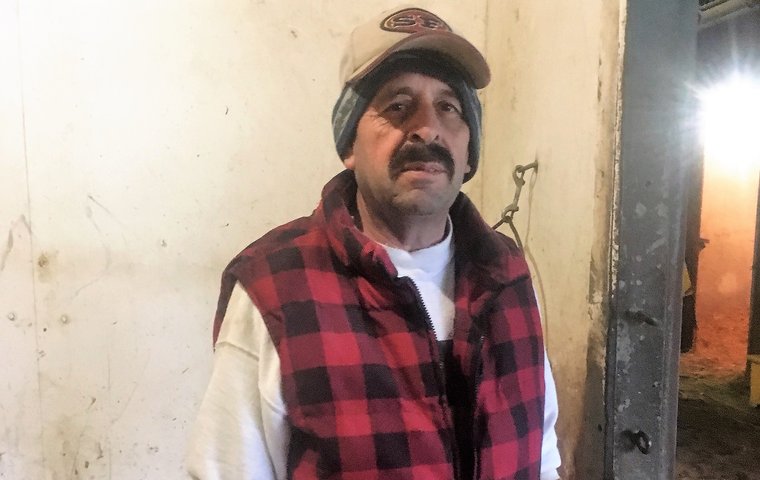 He's investigated living conditions, healthcare issues and the impact a possible purge on immigration by the next U.S. administration could have on racing. Now, in the final part of his series on the working environment for backstretch workers in North America, Daniel Ross goes to the sharp end, and spends a day learning about the duties - and the life - of a groom at Santa Anita.

The year Rafael 'Raffa' Gonzalez first took a job in horse racing the Rubik's Cube became an international phenomenon, a widely boycotted Olympic Games was held in Moscow, and Genuine Risk became the first filly since Regret in 1915 to win the Kentucky Derby.
It was 1980, and Gonzalez was still a teenager when he took a job with trainer Charlie Pinnell at Galway Downs in Southern California.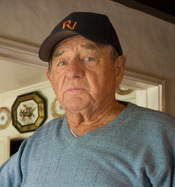 Since then, Gonzalez has worked for trainers like Ray Bell, Hall of Famer Charlie Whittingham, Rodney Rash, Ben Cecil, and now Bruce Headley (pictured left), his employer of around 11 years.
Gonzalez belongs to the slow and steady school of getting things done. He doesn't sprint around the barn, panicked amid the morning melee of horses coming and going. He doesn't blow through the routine chores at a tornado's pace, eager to wrap things up and retire to his room early.
Rather, quietly and deliberately, as though building a house of cards, he tends to his horses' needs. Why this is important can be best appreciated through the prism of the Headley operation, where grooms are given more latitude in their work than in the vast majority of barns.
"There's not much you have to tell them. They're just all really good horsemen - that's why I don't employ a foreman," said Headley, about the sorts of grooms that fit best into his regime, before he singled out Gonzalez. "He's extremely knowledgeable - very reliable. I've had a lot of great grooms, and he's one of the best."
Reliable, knowledgeable, and careful, these are the qualities that prompted me to choose Gonzalez — just one of thousands of backstretch workers everyday toiling tirelessly behind the scenes, too often unsung and undecorated — as the subject for this final part of the series.
"Rafael was always very quiet, but he really looked after his horses," said Ben Cecil, who, as assistant to Rodney Rash, acquired Gonzalez as an employee along with a stable of horses after the young trainer passed away in 1996 at the age of 36 from a rare blood disorder.
"He was always one of the last ones to leave of a morning, and he got the better horses because he was one of the better grooms," Cecil said, about Gonzalez. "I think Rafael is one who really loved his horses, which is so important - to have someone who takes pride in their work and loves their animals."
The working day begins ...
4 am: "It's going to be hot today - 102, they say," says Gonzalez, when I arrive at Barn 45, nestled into one of the farthest corners of Santa Anita's backstretch.
Winter's settling into the West Coast, but not today - a mini-heatwave toasts Los Angeles, and in the narrow slice of moonlight of early morning, the air hanging over the track already feels like the oven door's been left ajar.
I'd arrived thinking that this was when Gonzalez starts of a morning. It isn't - he'd slipped out half-an-hour before to give his four horses an early-morning appetizer of half a scoop of rolled oats each. Gonzalez often appears ready to poke fun at something - or someone: "You were still sleeping," he says, with a wry smile, when he tells me of his earlier nocturnal mission. "Too early for you."
The bitter-sweet smell of coffee brewing in the office drifts down the shedrow, over the other grooms and hotwalkers slowly going about their business. Their faces wear the sleepy hang-dog look of the recently woke (this won't last long), and the shedrow is eerily quiet, save for the rustle of straw, as Gonzalez begins removing feed-tubs, filling haynets, tying up a couple of the horses to the backs of their stalls.
4:20 am: He begins to saddle up Her Royalness, a 3-year-old filly by Cyclotron. Her Royalness made her debut at Del Mar in August, finishing down the field. "Good filly. She didn't stand a chance that day," Gonzalez says. "[Jockey] Mike Smith was like this," and Gonzalez holds two tight fists up to his chest — reins being grabbed up — and a look of mock despair crosses his face.
Quietly the morning unfurls, but the elegiac turns more urgent as the exercise riders arrive – Patrice Roux (who started his career as a jockey in France), and Lisa Hanson (who once worked for Aidan O'Brien).
It's Roux who, only a few minutes later in riding hat and boots, emerges from the office and strolls over to Her Royalness to take her out for her morning exercise ...
For Gonzalez, this triggers a conveyor belt of repeated tasks for the next four hours or so: of brushing over and saddling a horse, getting the rider up and out on time, brushing and saddling the next horse, cleaning out the empty stall, watching for the first horse to return from exercise, making sure it has a hotwalker, bathing it, emptying groaning wheelbarrows, throwing clean straw into the empty stall, legging up the rider on the next horse…
4:45 am: He saddles Ground Attack, an unraced son of Surf Cat, recently gelded. "He thinks he still got his huevos," says Gonzalez, when Ground Attack goes in for a nip as his groom picks out his feet.
4:55 am: A quick handover to a hotwalker when Her Royalness returns, before Gonzalez returns to mucking out her stall.
5:30 am: Roux arrives to take Ground Attack out. The two men share a long history, beginning way before the Headley years. "We worked together at Rodney Rash's," says Gonzalez.
Roux nods, and describes Rash as "a good guy, a classy guy - he learned that from Charlie Whittingham." (Rash was Whittingham's long-time assistant, before setting out on his own). "I miss him."
6:20 am: Starts saddling up a gorgeous unraced chestnut colt by Street Boss, Headley's two-time G1-winning sprinter. "My big horse," Gonzalez says of the giant colt, who, wearing an obnoxious look, leans back against the groom trying to push him to the other side of the stall.
Finished with the saddling, Gonzalez eventually leads the colt outside for the rider, and when he lets the horse go, off it jig-jogs, giving a little hump and a squeal. "Fresh - he can get a bit stupid on the track," says Gonzalez, more amused than the rider, who mentions something unrepeatable.
7:15 am: Hope She Will, a 2-year-old daughter of Big Bad Leroybrown (and yet another one unraced), is scheduled to go out but can't (the track having just been closed for renovation), giving Gonzalez breathing room - like a pressure valve releasing steam.
He can take his time now, help to bathe the Street Boss colt, and make sure the stall is in good shape. Another 45 minutes pass before Hope She Will finally goes to the track. And, at around 8:45 am, when she's being washed off, the bulk of Gonzalez's morning work is over.
Once all his horses are clean, cooled off and back in their stall, he begins the epilogue to his morning: brushing horses over, bandaging legs (dousing chilli powder to bandages as a deterrent to those horses unimpressed with the look), oiling hooves, re-stocking hay nets, skipping out muck, hanging feed-tubs, letting the horse go, then beginning the whole routine with the next ...
11:00 am: Gonzalez is far from the most loquacious, and his recollections of the past are a little hazy, as though he's mentally dusting off an old photo album forgotten among the cobwebs at the bottom of a cupboard. His favorite trick when asked questions of a more personal nature is to flip it onto the one asking.
("I'd be surprised if he opened up to you much - he was always very quiet, you know. He kept to himself," said Cecil, when I explained to him the purpose of this story)
But, as the morning lurches towards midday, a number of the other grooms already finished and tucked up in their rooms, talk turns to his family (more on this during the afternoon), and his son, who lives in Texas - a football player, "maybe be a professional one day", who he sees sometimes only once a year.
Gonzalez wasn't always a groom. "I worked in a factory, bicycles, for six months before I started at Charlie Pinnell's." But he has invested the best part of his life in horse racing.
"I like taking horses to the races - and winning. Not running last, anyway," he says, about those days that make this near life-long investment worthwhile. But he sees areas of the industry where backstretch workers have been left behind.
"They don't pay too much," Gonzalez says, about grooms' salaries industry-wide, which he feels have remained stagnant for too long. "They need to change how much they pay grooms." And that's one of the reasons why he thinks fewer youngsters are entering the sport. "Young people now, they want more money."
With his four horses brushed, fed and resting, Gonzalez drapes washed exercise bandages over the line to dry. "It's not a difficult job," he says, about the life of a groom, but the toll of working seven days a week can make it an endurance test. "Everybody needs a day off," he says, visibly tired now, the seven or more hours he's worked today already wearing on his voice.
11:40 am: Gonzalez finally retreats to his small room, surely no bigger than 10 ft by 12, though just large enough to fit two. His cot is nestled in one corner, while his roommate - an older hotwalker whose wife recently passed away - sleeps fully-clothed on a handful of bath towels stacked one atop the other on the floor in the other corner.
Salary: Takes home (after taxes) roughly $1,800 a month, not including "stakes" - a portion of money awarded the winning groom after a victory.
Typical week: 3:30am starts seven days a week, with every other afternoon off. Any runners, of course, interrupt that schedule. And once a year, he takes a three-week vacation.
Best horse groomed: Lively One, trained by Charlie Whittingham, the winner of four graded stakes, including the G1 Swaps Stakes in 1988 (before Gonzalez was the groom), and the G2 Goodwood Handicap in 1990 (when he was the groom). The horse also finished fourth in that year's Breeders' Cup Classic at Belmont Park.
Best horse groomed for Bruce Headley: Magnificience. "You know, I've never seen in my life a horse who won like this," he says, about a filly who, on her racecourse debut in 2007, was left by more than ten lengths when the gates opened and still proceeded to win the race by more than six. On her next start, she won the G3 Santa Paula Stakes.
Favorite day in racing: "When I won the Grade 1 for the first time," he says, of Ben Cecil's Passinetti, who won the 2003 San Juan Capistrano Invitational Handicap, which was then a G1, under jockey Brice Blanc. "I've won only two Grade 1s in my whole life."
Passinetti endured over three years off the track through a suspensory injury before returning in 2003 to race four more times, culminating with the San Juan Capistrano victory. That feat alone, said Cecil, is a testament to Gonzalez's skill and patience as a horseman.
"We [trainers] can check the horses every morning, but generally, the grooms pick up any small changes," he said. "If there's a problem before we get there of a morning, they come to us to let us know."
A more sedate pace in the afternoon
3 pm: It's a scorcher (though not quite the withering 102 degrees anticipated), and the giant fans posted down the shedrow provide a background hum like jet engines coming alive. Gonzalez emerges from his room, and saunters to the barn. The afternoons tend to be more sedate: skipping out stalls, filling waters and haynets, raking the shedrow...
As he works, he talks of his childhood in Yahualica, a town of some 50,000 people in the north of Jalisco, Mexico, some 100 kilometers North-East of Guadalajara, famous for the Yahualica tree chile, bright scarlet and spicy as hell.
His uncle had a ranch - chickens, cows, goats, burros, as well as ten horses that the nephews helped look after. But a love of horses very much courses through the veins of the whole family.
"My daddy always loved animals." Indeed, his father, Ezequiel Gonzalez — who passed away in 2005 — worked in racing in the U.S. for many years, bringing his family Stateside in the late 1970s.
Now, Gonzalez has uncles and cousins who work in racing, while he and his two brothers — Eugenio and Salvador — have worked together at Headley's for years. His career offers a glimpse into California racing history - a world quickly disappearing into the dusty shadows of time.
In Charlie Whittingham, for example, Gonzalez worked for one of the titans of the sport. "He was a good, good, good man," he says. "One of the best."
During his time with Whittingham, Gonzalez was "swing" groom for Sunday Silence, meaning that he looked after the Kentucky Derby and Preakness winner of 1989 — Easy Goer denied Sunday Silence a Triple Crown by handing him an eight-length drubbing in the Belmont Stakes — when the regular groom took his day off.
"The groom's dead now, the trainer's dead and the horse is dead," Gonzalez says. "Everyone's gone."
He's been to the Kentucky Derby twice. Once with a horse that he didn't ordinarily groom. The other time in 1994 with Rodney Rash's Powis Castle, when the colt finished eighth to Nick Zito's Go For Gin.
He regards Powis Castle as the best horse he groomed for Rash, singling out his 1994 victory in the G2 Malibu Stakes, when Pat Valenzuela came with a Moses-like passage along the rail to deny Chris Antley on Gary Jones' Ferrara.
4 pm: Feed time. Gonzalez fills the yellow feed tubs from a row of bins containing rolled barley, salt, calf-manna (a feed supplement), sweet feed, Respond (another supplement, this one made from beet-pulp), bran, and oats rolled on-site by a machine chugging away in the corner. Feeding is a task done by Gonzalez with a metal can and instinct, adding a little more bran to one feed tub, throwing a handful more salt into another, and is one rare area where Headley has played a part in shaping his grooms.
("The only thing I tell them when grooms come here, because I know they know about legs and knees and feet and everything, is my formula for feeding," said Headley, when we spoke recently on the phone. "But I only have to tell them once.")
4:20 pm: The dusty shedrow gets a quick dousing with the hose, and Gonzalez is off for supper. "See you at seven," he says, as he retreats to his room once more.
7 pm: A dark mauve sunset has unfolded over the backstretch, and the lights in Barn 45 are ablaze in the spreading gloom. Gonzalez is there before I am, once again, and I catch him as he's finishing up, hosing the dusty shedrow after he had filled the waters for the night and given each horse the once over.
Tomorrow, he has the afternoon off, when he'll head to a barbeque at a cousin's home. And I quickly ask, before he retires for the evening, how long he expects to continue working as a groom - how long he can keep rising before the sun of a morning, how long he can keep finishing after sundown of an evening, how long he can keep doing the work he's been doing since a time when President Reagan hadn't yet taken office...
"Life's short," he says, eventually, though in a way that suggests he's given the thought some prior consideration. "You've got to look after yourself. I've got plenty of friends who died one year after they retired."
Note: for the purposes of full disclosure, as an exercise rider I've worked (and occasionally do still work) with Gonzalez. Not once have I had or felt the need to worry about or readjust the tack on any horse he's gotten ready – a small detail, yes, but a testament nonetheless of a good groom that I think most exercise riders can relate to.
Also in Daniel Ross's backstretch series
The battle to right the wrongs suffered by racing's backstretch workers
Healthcare on the backstretch: a problem that won't go away
What impact would a purge on illegal immigration have on U.S. racing?