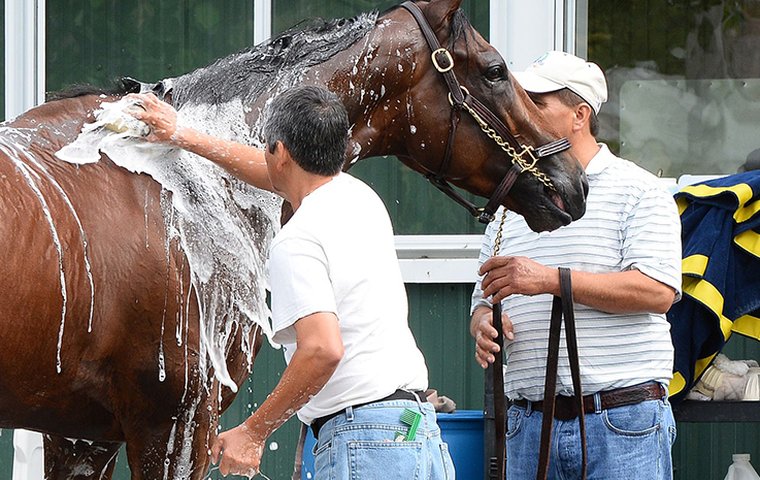 In the first part of a major report on the working environment for backstretch workers in North America, Daniel Ross looks at the patchwork quilt of different living conditions, services and programs that exist from state to state, and from track to track. Part two is on Friday.

It wasn't Bob Baffert who, with sleeves rolled up, took a pitch-fork and barrow to American Pharoah's stall of a morning and afternoon to keep it clean, tidy and comfortable.
It wasn't Ahmed Zayat who polished his reflection into American Pharoah's coat every day using little more than elbow grease and determination.
It wasn't Victor Espinoza who, while the rest of the world had on its dancing shoes, stayed behind at the barn to make sure all was shipshape with the champ before lights-out every night.
Rather, it was groom Eduardo Luna who assiduously performed these and a long laundry list of daily chores that kept American Pharoah hale, hearty and photo-ready throughout his racing career.
And yet, how often did Luna's name appear in the acres of ink devoted to last year's Triple Crown winner? Every now and then, but far too infrequently is the shameful answer (and I'm a guilty party).
This glaring omission is a poignant reminder of just how overlooked are the people who keep racing's grand machine ticking over.
No unified national body with real teeth
"There's still a feeling among some trainers that grooms are dispensable – that they're a necessary evil," said Reid McLellan, of the Groom Elite program, when I asked him whether the nation's army of grooms and hotwalkers are given due credit for the work they do. And one reason why they're not is the lack of a unified national body with real teeth advocating on their behalf.
As fractured as the industry in America can be, it still manages to coalesce as a whole behind matters of importance. Riders who are injured, or seeking a voice as new regulations are written, turn to the Jockey's Guild for support and leadership. The umbrella of the Association of Racetrack Commissioners International offers wide shade for regulators both in the U.S. and abroad. The Racing Medication and Testing Consortium is slowly gathering momentum behind a uniform set of drug standards.
But, when it comes to the thousands of people caring daily for the thousands of horses competing from east coast to west — the men and women putting in long, exhausting hours in an environment where one momentary lapse of concentration can prove deadly — the sorts of help and services available to them is noticeably hit and miss, differing state-by-state and track-by-track.
That the position of grooms and hotwalkers needs shoring up and elevating within the industry, however, is beyond question.
Immigration barriers for workers arriving from Central and South America leave many working under the legal radar. The threat of workplace injuries is an everyday shadow, as is the specter of drink and drug abuse. While the peculiar demands of the job mean the vast majority of backstretch workers live on-track – part of a community oftentimes hermetically sealed from the outside world, where the living standards can be shabbier than those of the animals in their care.
"They don't make a lot of money"
That's not to say there aren't organizations out there trying to right that wrong, said Paul Ruchames, executive director of the Backstretch Employee Service Team (BEST).
"We're almost like a family," he said of his organization, with services like primary health care clinics, which offer subsidized treatment, alcohol and drug counseling, help with income tax preparations, and weekly recreational events for backstretch workers in Saratoga, Aqueduct and Belmont Park.
The health clinics treated some 1,400 individual patients last year, and "the workers know we're an objective voice for them," he said.
In Kentucky, the Backside Learning Center (BLC) offers a lifeline to stable staff at Churchill Downs "because the families here just aren't integrated into the wider community," said program director Sherry Stanley.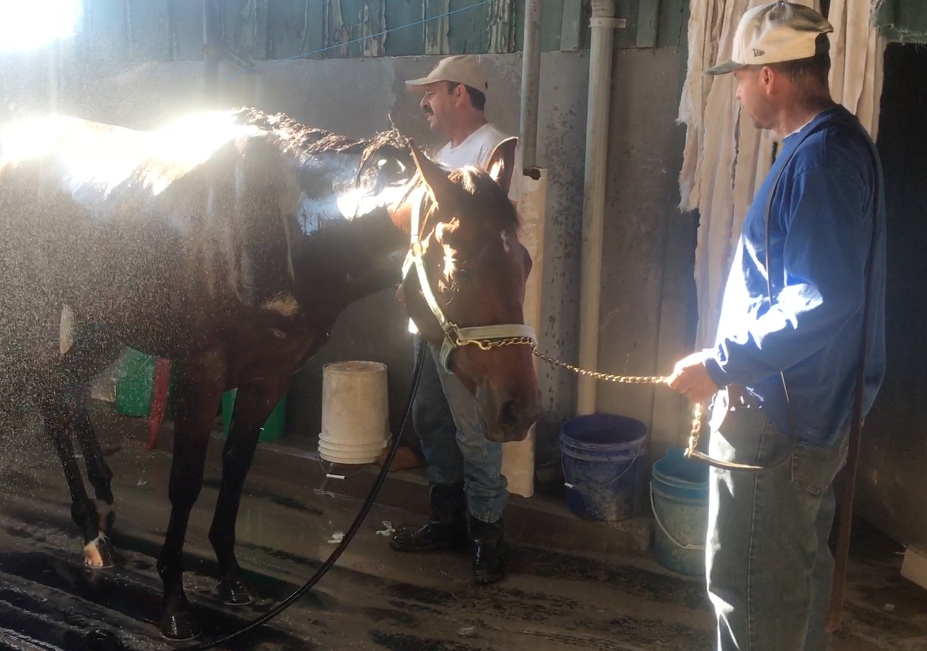 Among a menu of services are English and Spanish lessons, computer technology classes, and a family education program aimed at children of stable staff, as well as bus trips to and from outside events like music concerts.
Grooms and hotwalkers who take advantage of the educational programs are more likely to advance into better paid positions, like foreman or assistant, said Stanley. But she understands just how unique the center is in the industry as a whole.
"We hear from people all the time: 'other tracks just don't have these types of centers,'" said Stanley.
To gauge how other jurisdictions help their backstretch workers — especially in states with less prominent racing industries than Kentucky and New York — I reached out to representatives from a host of individual Horseman's Benevolence and Protective Associations (HBPA) around the country, and spoke at length with 11 of them.
The findings were a mixed bag, with one overarching impression: acknowledgement of the needs of backstretch workers, but a sense of frustration with the obstacles that stand in the way of effectively providing for them. For one, there's the logistics involved with organizing programs at smaller tracks out in the sticks – meets that last for a month or two at a time, sometimes only a few weeks.
Then there's the pinch from tightening purse strings.
The BEST and BLC programs receive funding through different channels, including the racetracks themselves and private donors. But, as racetrack revenues continue to shrink, and as the pieces of the pie get progressively smaller, what's left at the end of the day for the workers just isn't enough.
There are ways to tackle the problem. Iowa maintains a $50,000-per-year benevolence fund that backstretch staff can dip into for all sorts of unexpected costs, like medical expenses, funeral arrangements and urgent trips home to visit sick relatives. Other jurisdictions have been more proactive at the state level.
A legislature-built funding mechanism funnels vital dollars towards all sorts of services for backstretch workers in Indiana. There's an onsite health clinic twice a week, dental referral services, an alcohol and substance-abuse program, as well as organized events, like trips to Indiana State Fair.
The track also runs and funds its own chaplaincy program, which is of "great importance and service to our horsemen and women," wrote Michael Brown, executive director of the Indiana HBPA, in an email.
A number of jurisdictions manage similar benevolence funds to Iowa. If and when these pots dry up, or are unable to cover a one-time hefty expense, backstretch workers can always turn to the Jockey Club's Safety Net Foundation, which provides financial assistance to people in need from "all walks of the racing industry," said Nancy Kelly, executive director of the foundation.
"There are so many people on the backstretch, and they don't make a lot of money," she said. "Sometimes, they need more just to get by."
With limited funds to dole out each year, the Safety Net Foundation only stretches so far. Nor can the foundation delve into other important areas of the industry – such as improving living conditions for backstretch workers at the track.
"We've really let down the backside, that's for sure"
This is an area that has long courted controversy, and the scrutiny of outside eyes. In 2004, for example, a complaint filed with the Department of Housing and Urban Development about conditions for backstretch workers at Arlington Park resulted in a $6 million investment in new housing there.
I spoke with a number of grooms at Santa Anita and Los Alamitos, each of whom have worked at different tracks around the country, and asked them which ones score highest and lowest for living standards. Palm Meadows, Gulfstream Park, Woodbine, Arlington Park and Delaware Park got the thumbs up.
"The rooms at Delaware are like apartments," said Esvin Morales, a groom for 20 years. "They've got kitchens where you can make your meals. Very nice, very clean – like a home."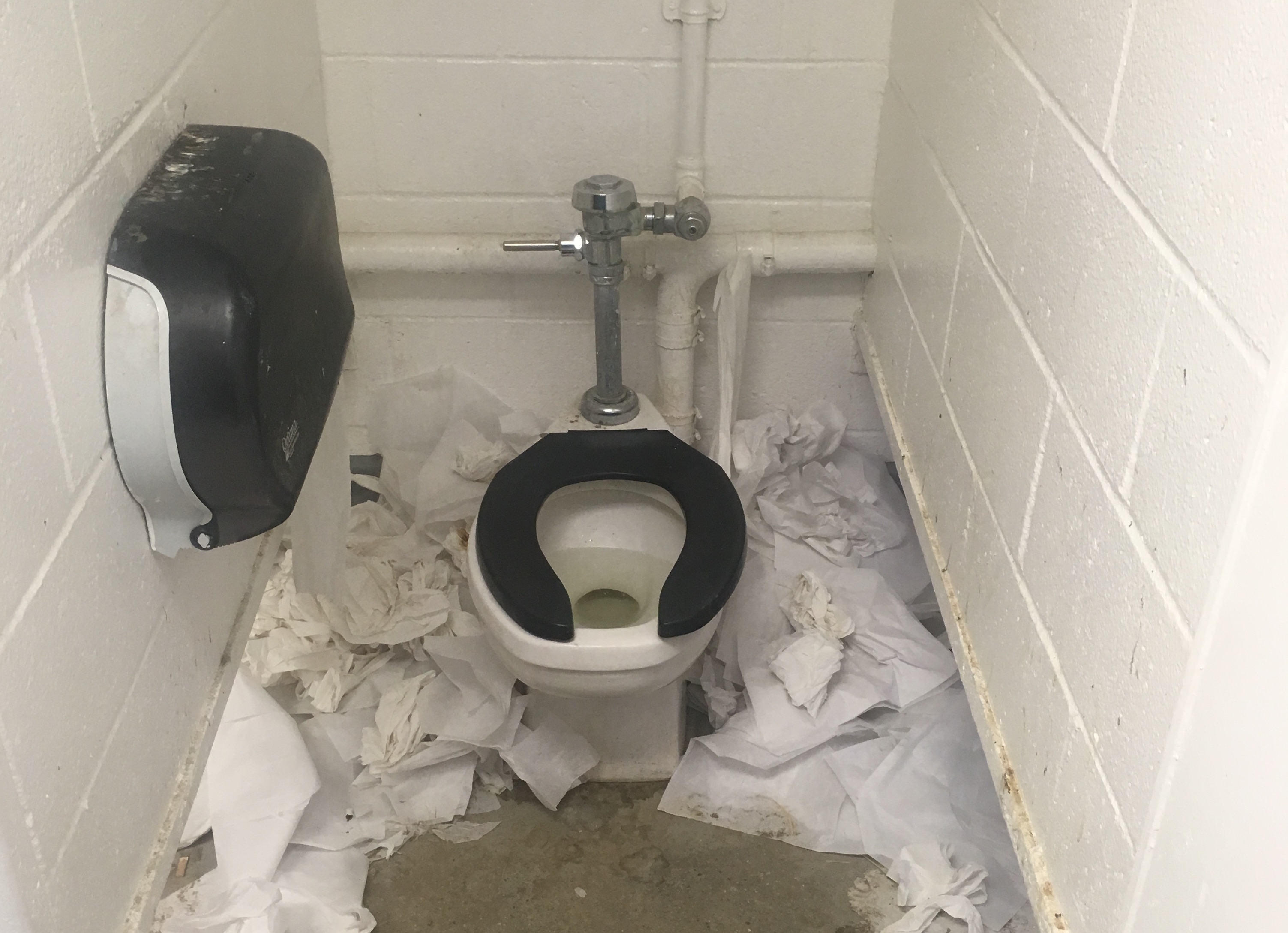 Belmont Park and Santa Anita were singled out by the grooms questioned for being among the worst, with issues like rats and cockroaches in cramped, shared rooms, as well as bed-bug infestation. Belmont Park is tackling the problem, with the backstretch still in the midst of a multi-million dollar facelift.
At Santa Anita, where many workers sleep within aging wooden barns, the lack of communal cooking facilities, and rules restricting the use of hotplates in the rooms — a potential fire hazard — force workers to fork out for their breakfast, lunch and dinner, no small expense on a backstretch wage.
This isn't the first time that Santa Anita has come under fire.
At the turn of the millennium, an inspection by state officials lifted the lid on labor law violations and unsanitary living conditions at the track. Billionaire Frank Stronach, who owns Santa Anita, was reported at the time as saying that he planned to rebuild the entire stable area "at some point".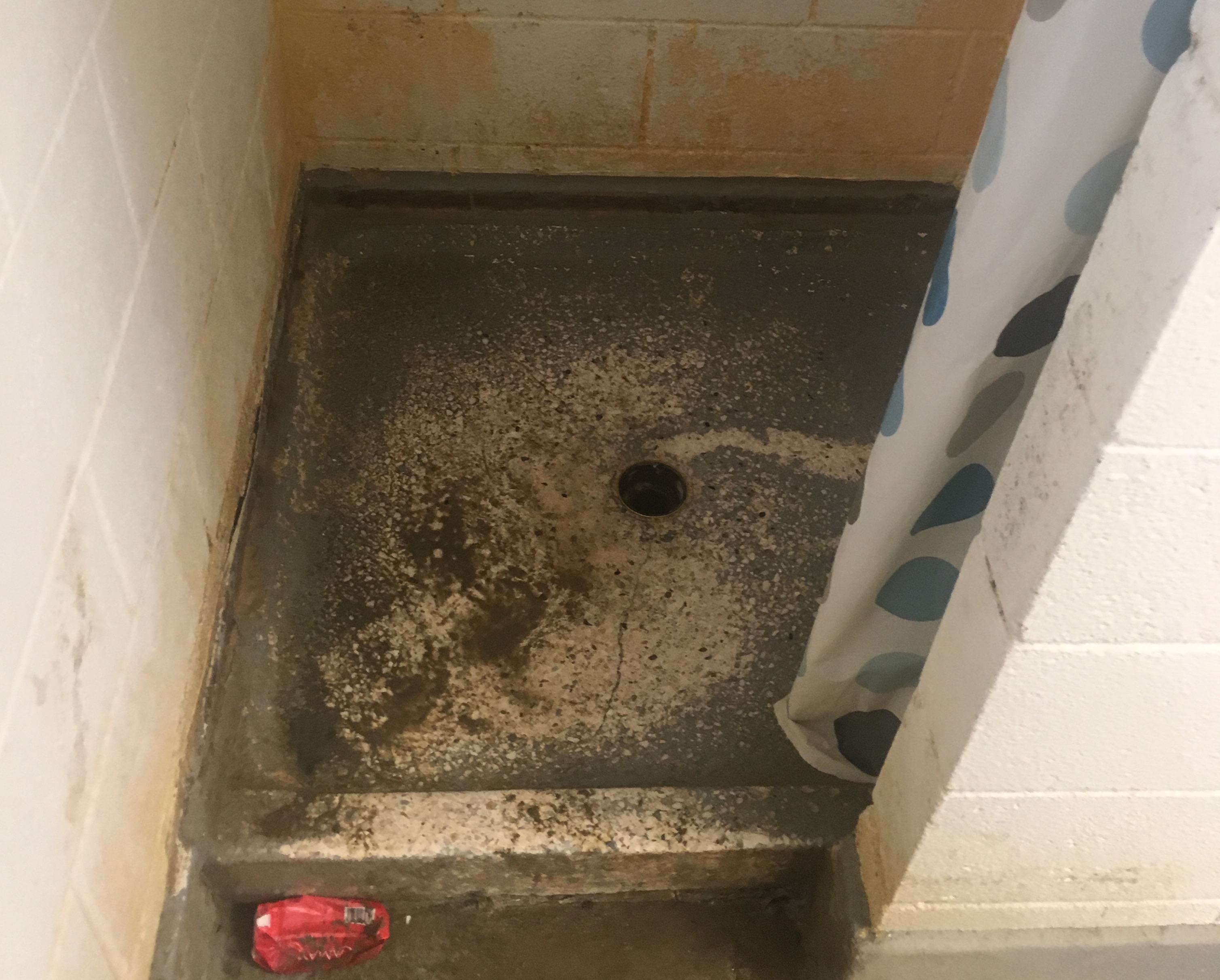 At a 2013 press conference to advertise the $12 million facelift of Santa Anita's grandstand and clubhouse, however, trainers Wayne Lukas and Eric Guillot took the opportunity to instead condemn the conditions of the backstretch, with Lukas calling it "embarrassing".
When I spoke with Joe Morris, senior vice president of West Coast Operations for the Stronach Group, he stressed the routine maintenance that goes on to keep the facilities up to par.
"Don't forget, every summer here we completely empty our barn area. And, in that period, we go through every room there very thoroughly. That's when, if needed, we treat for bedbugs, spiders, and other things. It is an outdoor environment," said Morris.
"This year we went through and re-did every bathroom, showers, shower curtains, shower heads, sealed all the floors," he added.
The Arcadia Fire Department inspects Santa Anita's backstretch before the start of each meet, the commencement of which is incumbent upon the track having facilities up to code, said Santa Anita's Fire Marshall, Mike Miser.
The LA county Department of Public Health also inspects the backstretch twice a year. A spokesperson wrote that violations have been given over the past 10 years for issues with cockroaches, bedbugs and rodents, a lack of comfort heating, and common restroom maintenance.
The latest inspection in September, when horseman had just returned to the track after the summer, yielded only very minor violations.
Still, "we've really let down the backside, that's for sure," said veteran California trainer Eddie Truman, a member of the California Thoroughbred Trainers.
"I know that everybody complains that these workers make a mess," Truman added. "But, when they get up and go to the restroom to brush their teeth before work early of a morning and there's no paper towels, or things are broken, that's not their fault - there's no excuse for that."
The startling reality about medical programs for grooms and hotwalkers: don't miss part two on Friday