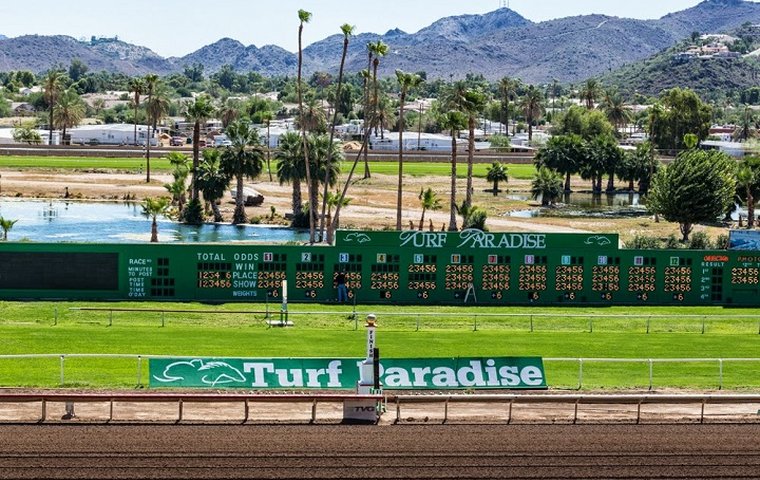 With the new administration only weeks from taking office, much has already been made about President-elect Donald Trump's hardline stance on immigration, including his comments pertaining to how anyone who has entered the United States illegally is "subject to deportation". Here, in the third part of his report on the working environment for backstretch workers in North America, Daniel Ross looks at the implications for the racing industry.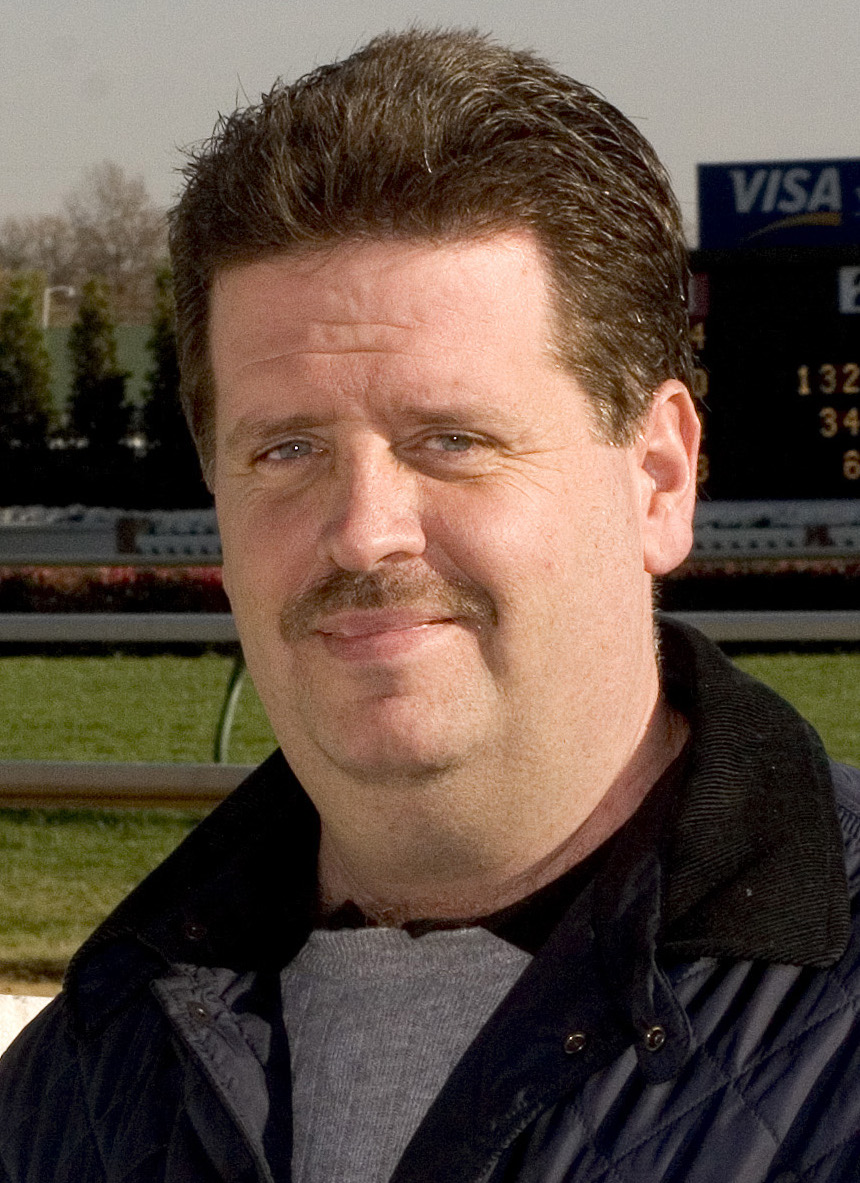 What kind of impact would a purge of the nation's undocumented immigrants have on horse racing, where so many backstretch workers are here in the U.S. illegally?
"It would be almost impossible to operate stables in this country without immigrant workers," said trainer Dale Romans (left). "There's just not that type of worker anymore in this country."
Romans, with about 77 employees on his books, is hopeful, however, that, once Trump assumes office, he and his administration will "see that the immigrant labor force is necessary, and that the jobs being taken are not the jobs that Americans are wanting to do anyway."
Others are more circumspect.
"If he appoints hardliners, then I think we know things will be difficult," said Will Velie, an immigration attorney based in Oklahoma whose work frequently overlaps with the racing industry.
"But if he appoints pragmatic business people," Velie added, "then maybe we'll find a way to take care of the security concerns but not remove hard-working migrants who are just trying to make a better way for their families."
'It's hard to keep up with the moving landscape of the law'
As it stands, undocumented immigrants must return to their home country in order to gain work authorization in the U.S. But, once an undocumented immigrant has returned home, he or she will be barred from returning to the U.S. for a certain amount of time – three years for someone who has been in the U.S. for six months to a year illegally, and 10 years for anyone here longer than a year.
As a result, if the Trump administration does follow through with a systematic round-up and deportation of undocumented workers, a more 'efficient' work authorization program would be needed to meet the increased demand for labor, said Velie.
Of the current crop of visas available to backstretch workers, the H-2B program is the most widely used. But it's "not a perfect program," he said.
There's a national cap of 66,000 H-2B visas issued every year. Employers are responsible for the costs – each person sets them back roughly $1,000, including attorney fees, said Velie. And the process can be time-consuming and complicated.
"It seems like it's always different, never consistent," said Romans. "It's hard to keep up with the moving landscape of the law."
What's more, litigation over the past two years has caused the H-2B visa program to shut down in the spring, "which is the busiest season at the racetrack," Velie said.
The P1A Visa for internationally recognized athletes is another avenue. But the visa only applies to a certain type of backstretch worker — most commonly jockeys and occasionally exercise riders — although five support staff (such as a groom) can be attached to a single P1 Visa holder.
'A large percentage' of undocumented workers in U.S. racing'
Then there's the EB-3 visa, which is a petition for permanent residency. The EB-3 visa process has been slow moving in recent years, due to a backlog of applications, said Glen Krebs, an attorney based in Kentucky who specializes in labor and employment.
But these backlogs have been reduced dramatically, "so you can now get a green card for a foreign worker in a little over a year now," he added.
The EB-3 visa is pricey, however. It can typically cost anything between $5,000 and $10,000, depending on whether an attorney is used.
So, just how many undocumented workers are there in the racing industry? Velie is reluctant to put a specific figure on it. "A large percentage," he said. "Some states have taken steps to reduce that amount."
And it's these states with tighter backstretch licensing requirements that offer a possible glimpse into the kind of impact tougher immigration regulations might have within the industry as a whole.
'It's been absolutely horrible because we just can't get anybody to work'
Licensing requirements very much differ state-to-state. Backstretch workers looking to get licensed in California are fingerprinted and asked for photo identification. For most applicants, this is typically a driver's license or some state-issued form of ID. The California licensing department will also accept as ID a license from another racing jurisdiction that similarly requires fingerprinting, but this is done only infrequently.
And, while a spokesman for the California Horse Racing Board said that licensing personnel can also request additional immigration-related documentation (such as work visas and letters from attorneys), he stressed that the onus is "ultimately on the employer, typically the trainer, to ensure that their individual employees are working lawfully in this state."
Of the trainers I asked in California, the overriding impression was that the greatest obstacle to finding workers was much less an immigration issue and more of a general dearth of experienced and reliable staff. Not so in Arizona, where the licensing requirements are much stricter.
"It's been absolutely horrible because we just can't get anybody to work," said trainer Molly Pearson, who operates a stable at Turf Paradise in Arizona. "It's just really, really hard to get documented people."
To get licensed in Arizona, backstretch workers must provide documentation proving that they are in the U.S. legally, and that they have work authorization, said a spokesperson for the Arizona Department of Gaming.
The state's tougher stance on immigration, however, has been a contributing factor in the size of Pearson's stable in Arizona shrinking in recent years from a high of about 50 horses to its current figure of about 25, she said.
The mandate that could prove costly for both trainers and employees
Pearson does advertise for workers. But she said that what responses she gets are typically from people unwilling or unable to fit into the work schedule of a racing stable.
"They don't want those jobs and they don't want to work the hours," said Pearson. "You get people who want weekends off. They don't want to start early. We race on weekends – we're the show."
Any expansion of the E-Verify program could also hit the industry hard. As it stands, trainers are federally mandated to comply with the I-9 employment verification program, in which employees must present work authorization documents, and the employer must then decide whether these documents "reasonably appear" to be genuine.
E-Verify is an online database linked to the U.S. Department of Homeland Security and Social Security Administration records, making it a much more stringent method of employment authorization verification than the I-9 program.
Roughly 680,000 employers are enrolled with E-Verify out of some 5.73 million employer firms nationally. But a federal E-Verify mandate, as Trump has proposed, could prove costly and problematic to both trainers and their employees, said Jackie Vimo, economic justice policy analyst at the National Immigration Law Center.
Estimates show the program could cost businesses $4.1 billion in set-up costs and $2.55 billion in annual compliance. While ongoing glitches with the database could mean that some people authorized to work here legally might lose their right to work, at least until they're able to correct the problem within the relevant government agency – not always a quick and easy fix, said Vimo.
"Quite often E-Verify is pitched as this silver bullet to fix all the immigration problems," she said. "But no one has talked about how we're going to pay for it."
'They've essentially given their information to facilitate a very efficient round-up and capture'
Should the new administration press ahead with a more aggressive enforcement of immigration law, can undocumented workers at different tracks across the nation expect the same degree of scrutiny?
According to Paromita Shah, associate director of the National Immigration Project, immigration enforcement is primarily the concern of the federal government. And, as per part of a ruling in the Arizona vs. United States Supreme Court case of 2012, U.S. states, as well as local and state agencies, have the ability to 'op-out' of any federally mandated deportation program.
But non-cooperation comes with risks. The government could tighten the amount of funding local agencies get, or withdraw funds altogether.
Still, "many cities have not found that it's a good bargain to help the federal government on those kinds of issues because there's so much backlash within the local communities," she said.
Another possible scenario, said Shah, is that the Trump administration could use existing immigration databases to go after undocumented workers, which might include those signed up to the Deferred Action for Childhood Arrivals (DACA) program – an amnesty program for undocumented youth who came to the United States before they were 16.
A repeal of DACA — as Trump has promised — or a systematic harvesting of the database for names, could affect millions of people, including a lot of backstretch workers, said Velie.
"They've already given their address, their fingerprints, their contact information to immigration," said Velie. "So, if immigration decides to exercise their right to come after these people for deportation, they've essentially given their information to facilitate a very efficient round-up and capture."
'These people are really scared. Terrified'
The industry's undocumented workforce can take preemptive steps to prepare for tougher immigration enforcement, said Shah.
"If there is a raid, having certain things in place so that people can help you is a major benefit for you and for the people trying to help," she said.
Those fearing deportation should start gathering together relevant immigration documentation, if they haven't already. And, in the eventuality that relatives are deported, families should have a financial fallback plan in place, and make arrangements for children to be cared for.
With immigration proving such a divisive issue on the campaign trail, the fallout from this election has reverberated around the industry.
The day after the vote was counted, Velie's office was inundated with calls from people concerned about their futures, he said. "These people are really scared. Terrified." But these concerns stretch beyond the backstretch workers themselves to all corridors of the industry.
"They're just really good people – I've dealt with them my whole career," said Dale Romans. "They're just people who want to come over here and legally work and send money back home to support their families. And it aggravates me to hear people talk negatively about some of the immigrants that we have."