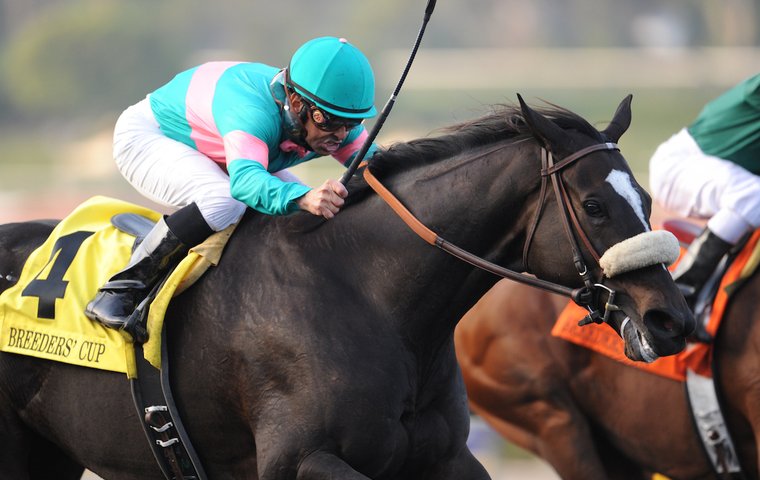 Here are the answers to this quiz celebrating Winx's career.

1. Who were Winx's parents?
She is by the late Street Cry (currently world-ranked 8 in the TRC Global Rankings) out of Vegas Showgirl.
2. Who bred Winx, and where was she foaled?
(Clue: a link here to one of the world's great breeding operations.)
Her breeder was John Camilleri, of Fairway Thoroughbreds, and she was foaled at Coolmore Stud in the Hunter Valley in New South Wales. Fairway also bred the 2015 Golden Slipper winner Vancouver, who now stands at Coolmore's Ashford Stud in Kentucky.
3. Winx is owned by Australians Peter Tighe, Debbie Kepitis and Richard Treweeke. Their partnership is known as what?
(If you need a clue, you won't score many points at all in this quiz.)
Magic Bloodstock
4. They paid A$230,000 for her as a yearling in 2013. At which sale?
(Clue: consider the name of the partnership.)
The Magic Millions Gold Coast sale in Australia. She was sold there rather than the more prestigious Inglis Easter Sale in Sydney. Then Coolmore Australia general manager Peter O'Brien (now at Segenhoe Stud) explained why. He told TDN in 2015: "Even though the dam was a stakes winner, she lacked that depth on pedigree and we thought that year she might get lost at Easter among the Street Crys that had stronger pedigrees.
"So we put her into the Magic Millions for her to stand out a bit. At the time we were very pleased with what she made. Now we just wish we kept her."
5. Two Snitzel half-brothers to Winx have had rather different fates to the wonder mare. Who were they, and what happened to them?
(One is not a happy story, the other could yet be.)
The 2-year younger El Divino, a Darren Weir-trained G2 winner at three, was euthanized after fracturing a cannon bone in a light piece of work in 2017.
His year-younger brother, Boulder City, who not unsurprisingly did make it to the Inglis Easter Sale - where he fetched A$2.3 million (everybody knew about Winx by then) - is at stud at Riverbank Farm in Victoria. He went into training with Gai Waterhouse but was retired unraced.
6. Winx is a son of the late Street Cry. She is not the only 'wonder mare' he has produced. Who is the other?
(It would be a surprise if you needed a clue for this, especially as that's her picture at the top of this page.)
Zenyatta, who herself won 13 G1s and the first 19 of her 20 lifetime starts. Surely Winx won't lose her unbeaten run in her final race.
7. Winx was the joint world champion for 2018 in the Longines World's Best Racehorse Rankings, the official system of the International Federation of Horse Racing Authorities. With which horse?
Cracksman
8. The pair were given a rating of 130. But that's not the highest mark Winx has had. She was assessed on 132 for both 2016 and 2017 but was not the world's highest-rated on either occasion. Which horses had higher marks for those two years?
(Clues: there were two horses in 2016 and one in 2017.)
2016: Arrogate 134; California Chrome 133
2017: Arrogate 134
9. Winx first appeared in the Longines rankings in 2015 after her first Cox Plate victory. She was given a mark of 123. Eight horses had higher ratings. How many of them do you know/can you guess?
(Clues: two were trained in the U.S., two in France, one in Britain, one in Hong Kong and one in Ireland.)
American Pharoah (US) 134
Golden Horn (GB) 130
Shared Belief (US) 126
Treve (France) 126
Able Friend (HK) 125
Solow (France) 125
Order Of St George (Ireland) 124
10. Of the top 20 horses in the latest Longines World's Best Racehorse Rankings, what TRC Global Rankings stats set Winx and Old Persian apart?
(Clue: it's to do with the respective TRC rankings of their connections.)
Their jockeys, owners, trainers and sires are each in their respective world top tens. Winx's jockey, Hugh Bowman, is #3, trainer Chris Waller #8, owners Magic Bloodstock #4 and sire Street Cry #8. Old Persian, a son of #1 Dubawi, is ridden by #5 William Buck, trained by #1 Charlie Appleby and owned by #1 Godolphin.
11. Winx's owners, Magic Bloodstock, owe their position as world #4 in the TRC Global Rankings largely to Winx, but not entirely. They have collected 20 G1 wins in the current three-year window of the TRC Global Rankings. Nineteen of those are down to Winx. Which horse provided the other one?
Unforgotten, who won the Australian Oaks at The Championships at Randwick on this weekend last year (meaning they had two G1 wins that day - Winx's Queen Elizabeth Stakes on the same card 40 minutes later being the other).
12. Happy Clapper, who finished third in the Queen Elizabeth Stakes 12 months ago, and is currently rated the fourth best horse in the world on the Longines rankings, has raced against Winx many times, and has always come off worst. The Teofilo gelding takes her on again on Saturday. How many times have the pair clashed?
Ten. These are Happy Clapper's finishing positions (most recent first) in those races: 2-2-3-2-6-2-5-6-2-5. Winx, of course, won them all. You'd think his connections will be glad to see the back of her, although Happy Clapper is actually a year older than the mare and may not be racing for much longer himself.
Note: Another regular victim has been Godolphin's former Mark Johnston-trained Royal Ascot winner Hartnell, who has won four G1s since being switched to Australia four years ago. He has finished behind Winx seven times, but connections learned their lesson relatively quickly, and Hartnell hasn't taken her on since finishing a 5¼-length second to her in the Queen Elizabeth two years ago.
13. What is the nationality of Winx's trainer, Chris Waller?
His training operation is based in Sydney, but he was born and raised in New Zealand.
14. Winx has been ridden 32 times by Hugh Bowman. But she has raced 42 times in all. Who were the other jockeys?
Jason Collett (5)
Tommy Berry (2)
Larry Cassidy (1)
James McDonald (1)
Joao Moreira (1)
Moreira rode her the last time she was defeated - she was second in the 2015 G1 Australian Oaks over a mile and a half (also on day two of The Championships).
15. Winx tasted defeat six times in her younger days before her unbeaten run, now at 32, began. On five of those occasions, she finished behind the same horse. Any idea who that was?
First Seal, a China Horse Club-owned daughter of Fastnet Rock, was the first horse to beat Winx - by threequarters of a length in a G2 at Randwick in September 2014. She then beat her by three lengths in the G1 Coolmore Flight Stakes two weeks later. The pair met three more times the following February and March, First Seal finishing ahead each time, winning once.
She was no match for Winx the following year, however. First Seal was fourth to her in the G1 George Ryder Stakes in March 2016, and 12th behind her in the G1 Doncaster Mile at Randwick a fortnight later.
First Seal, winner of more than A$1 million in prize money, was retired in April 2017.
16. Should Winx win the A$4 million Queen Elizabeth Stakes at Randwick on Saturday, it will make her the world's highest-earning horse in Thoroughbred racing history. Which horse has that title at the moment?
Arrogate. The Juddmonte stallion amassed a career total of £13,671,322 in the TRC list, which is calculated in British pounds. Winx is currently second, just over £400,000 behind.