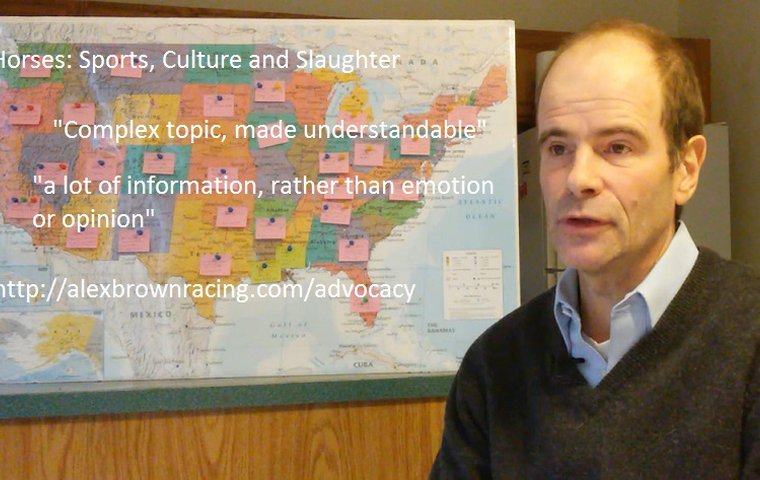 When UK-born Alex Brown moved to the U.S. in 1987, little did he know that over the next 28 years, his twin pursuits in horse racing and academia would see him rub shoulders with the brightest and best in both. Having first landed in Michael Dickinson's barn, Brown went on to work as an exercise rider for some of the nation's leading trainers, including Barclay Tagg, John Kimmel, Steve Asmussen and Neil Drysdale.

Based for much of his career at the Fair Hill training center in Maryland, Brown embarked in 2007 on a two-year busman's holiday of North American racetracks, taking in Penn National, Presque Isle, Keeneland, Churchill Downs, Sam Houston, Woodbine, and Oaklawn Park.
That's one half of his story.
After Brown earned his MBA from the University of Delaware in the early 1990s, he worked as a teacher in the burgeoning field of internet marketing, as well as in the office of MBA admissions, first at the University of Delaware and then the prestigious Wharton School.
As a writer, Brown has contributed to the New York Times, and authored the authorized book of ill-fated 2006 Kentucky Derby winner Barbaro, Greatness and Goodness: Barbaro and His Legacy.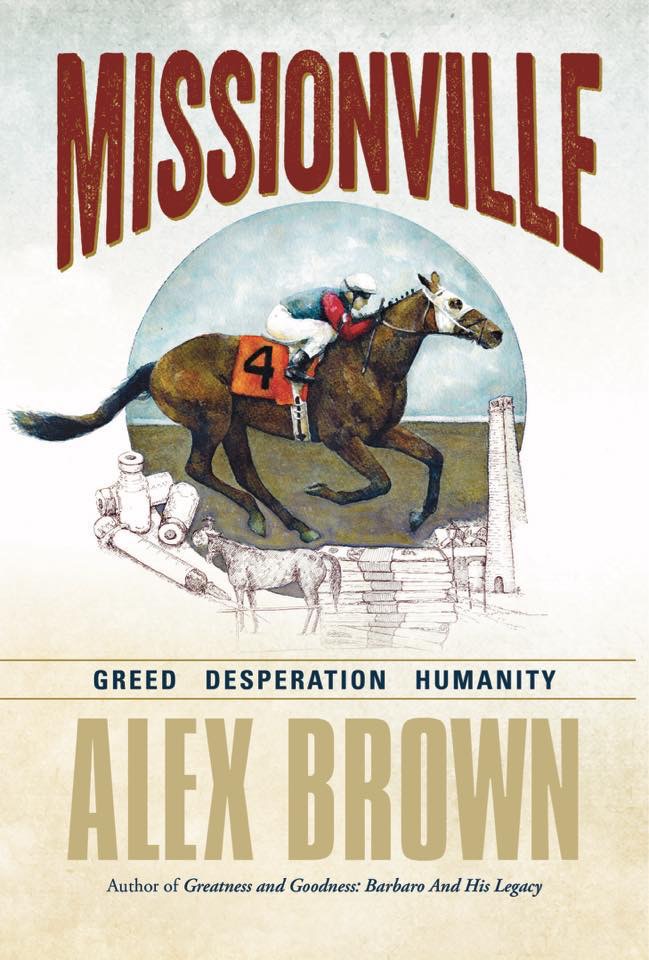 While writing the book, Brown become interested in the issue of horse slaughter, started to routinely visit horse auctions to save Thoroughbreds headed for slaughter, and became publicly visible member of an online horse rescue community that raised more than $1.5 million for the issue.
Brown moved back to the UK in 2015, and last year self-published his first book of fiction, Missionville, about a hardscrabble Pennsylvania racetrack.
The book tells the story of a Missionville-based trainer struggling to make ends meet with a handful of horses, who through a dark twist of fate, learns about the pipeline connecting the racetrack with the horse slaughter industry in Canada. Woven into the narrative is an organized crime ring, tying in other shadowy elements of racetrack life, such as illegal drug use.
I spoke recently with Brown to discuss the book, and his ties with horse rescue.
Daniel Ross: What inspired you to write the book?
Alex Brown: I've done quite a few different things along the way. I've done a video series on the horse slaughter issue. I wrote a book on Barbaro. In this effort, I'm basically using a different medium to express some of the same issues, to try to educate, so that people will have a better understanding of why horses end up in the slaughter pipeline. That was definitely one of the goals.
I also think I highlight quite well in my book the pressure that horsemen get from racing secretaries. These horsemen get free stalls. But the quid pro quo is you've got to run your horses.
If you've got a lame horse and you're not going to run it, the racing secretary is going to harass you - your livelihood is the stake you have with the racetrack. For me, that's a big part of the underlying problem.
What I wanted to do with Missionville is show how these people are under all sorts of pressures, and we should all be aware of what these pressures are.
You've compared Missionville to Penn National racetrack, and your book deals with things like illegal drugs being administered on race-day, a clocker who falsifies work-out times, and a jockey who 'buzzes' his horses. Some of the issues you raise have plagued the actual racing industry in Pennsylvania. How much did you take from real-world events?
There's no doubt some of the court case content influenced Missionville. The clocker's story, for sure. The cultural environment came from my experience of Penn National. I freelanced at Penn National for six weeks, and worked for Murray Rojas. Obviously, Murray Rojas has been caught up in all this.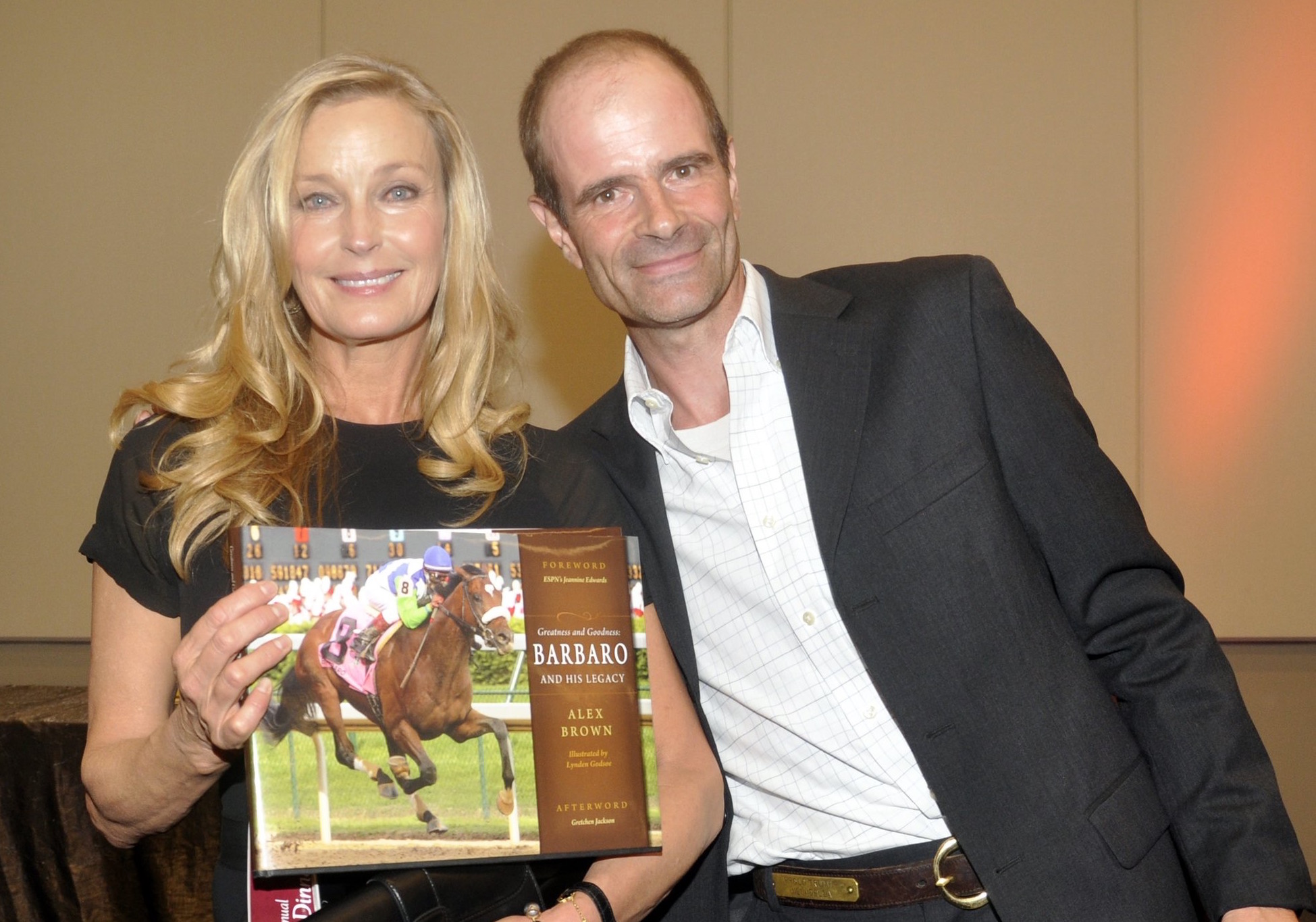 I didn't witness any race-day drug abuse, but it doesn't surprise me that it happened. In Missionville, I also describe illegal drug use on race-day, with Dermorphin, but I would be careful not to suggest that happened at Penn National.
The jockey [in Missionville] that uses a battery [to provide an electric shock to horses], he comes from Louisiana, and I think that's where some of it starts. There, a few might start their careers 'Match Racing' at 14 years old, no rules – it's what they do. I'm convinced 'plugging horses in' occurs around the country, but again, I just haven't seen it myself.
Yours is an unflinching look at the racing industry, but in many respects, you paint a sympathetic picture of many of the people working in it - especially those scrabbling to make a living within the sport. When I read the book, I was reminded of something owner Maggi Moss once told me, about how racing could be headed back to its 'Sport of Kings' roots, when only those with large disposable incomes could afford to own racehorses.
When you live paycheck to paycheck, it encourages bad behavior by some. You've got to do right by you and your family. Sometimes, that's by doing wrong in other things. But that's an interesting debate: should horse racing be an elitist sport or not? You could argue that's what it is in this country, in the UK. Here, horseracing is a hobby. The majority of people will not make money out of racing in the UK, not as owners. No way.
But it's not a hobby at these low-rung U.S. racetracks – it's a way of life. Some of the owners are hobbyists, and in Missionville, I try to show that with one of the characters. She has her own breeding operation. She doesn't like to run horses in competitive spots because she worries they'll get claimed. These are issues a hobbyist has to face in the U.S.
At the end of the day, there's a valid argument to be made that it should be elitist, because you've got to look after the animals.
The book delves into the stark realities of the claiming game, and the way in which struggling trainers are compelled to patch up and run horses that should instead be given time off. It would be fair to say, therefore, you're a harsh critic of the claiming system - what should the industry do to change the status quo?
They've designed a claiming system that permits a liberal use of drugs, which is no good for the horse. Geldings usually have no residual value as something after racing. They're often not sound to star in another sport, because we break them down on dirt tracks, and we use drugs to mask it. These horses might be stakes winners at Churchill Downs, but if he's a gelding, in three years he goes to Missionville because he can no longer compete at Churchill Downs.
I do think one of the things that I would like to see happen is transparency on veterinary records. To me, that's a real inhumane aspect of the claiming system. It's got to be surprising for people that when you claim a horse, you don't claim its records.
California recently tried to introduce a law that would have required the trainers of claimed horses to share with the new owner a record of all joint injections within the last 30 days. In response, some trainers argued that doing so would dilute the competitive nature of the claiming game.
So, what they're basically arguing is, 'I'm a chemical trainer.' That's basically how some of these guys differentiate themselves – they know how to use chemistry better than the next guy. They wouldn't have a clue how to ride a horse, but they understand chemistry. That, and racetrack vets make a fortune. They are vested in the current system, and so, they're a big lobby against change.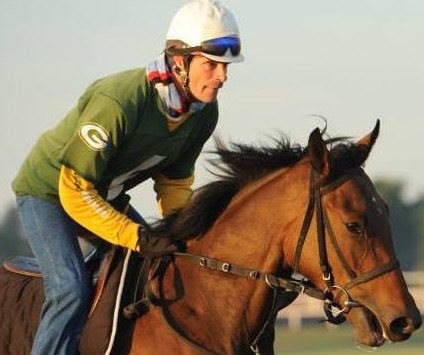 I've heard all sorts of arguments. 'Well, you can't claim a horse for a period of time if it's been claimed three times in six months,' or something like that. The risk to that is, if a horse is claimed three times within six months so it can't be claimed for another six months, the inherent value of the horse declines. And, as soon as its value declines, you're opening it up for another set of potential problems, like slaughter.
I've worked for some trainers where I've ridden a horse, it wins an allowance, they love it. But as soon as it gets a bad ankle, it's no longer this wonderful horse they loved. They drop it in for $12,000, they get it claimed, and it's now someone else's problem because it's got a bad ankle. That happens all the time.
So, someone's claimed that horse, they don't know what the last guy's vet work was, and so it goes on. This is shit for the horse, but this is how the system works.
In the book, you explain in detail the process by which horses, by virtue of the drugs they're administered when in training, end up fraudulently going to slaughter in Mexico and Canada for human consumption. In reality, how prevalent is the problem?
People have come up with the statistics that some 100,000 horses go to slaughter each year, and 20 percent of them are Thoroughbreds. I'm not quite sure how accurate that figure is, but if it is accurate, that's 20,000 Thoroughbreds going to slaughter a year, which sounds to me like half the Thoroughbreds being born.
That's a pretty sad reality. But, and I've written a blog post on this, the racing industry needs horse slaughter as this system is currently set up. If a bottom-rung racetrack doesn't have an avenue to the slaughter auction, then, what's going to happen to the horses that can no longer compete at those tracks? Maybe they go match racing a little bit? Bush-track racing? What else are you going to do with them? They end up in the slaughter pipeline. It's the way it is.
People say, 'we have all these rescues now, you don't need to do that.' But that's not true. There's not enough room in a rescue to take all these Thoroughbreds. And, unfortunately, a lot of these Thoroughbreds are broken down because of a claiming system that allowed that to happen. They can't re-home a lot of them. They need to go to a sanctuary, where they can retire forever, and when they're 5 or 6 years old, that's a lot of time.
So, what needs to be done?
It's a very intractable problem. But fundamentally, this problem should not exist because the racehorse is not viable for the food-chain. So, the problem only exists because they're allowing fraud into the system. Legally, if an animal has had XYZ drugs at any point in its life, it cannot enter the human food chain. So, which one of these animals has never had a tab of bute [Phenylbutazone]? They all have. And that's one of those drugs listed. It's a food safety issue, if nothing else.
One time I sat down with a vet — this is no word of a lie — who was high up in one of the big veterinary organizations. He was pretty influential on the pro-slaughter side of things. I said, 'alright, but there's one argument that's not open for debate, and that's the food safety issue.' And his response was, 'I don't believe that's an issue. I don't believe bute is a food safety issue.'

But for me, shouldn't the person try to change the rule rather than subvert the rule for the organization's benefit? That's the push back you get. They'll say bute's not a carcinogenic. But the thing is, there's not been enough research done to say whether it is a carcinogenic or not.
That said, I think with social media, more people are opening their eyes to the problem. More people are definitely aware of what's going on. The likes of what [horse rescue proponent] Dina Alborano's done is excellent. What you've got to hope is that she has the stamina to continue. Because, often times, you see these people do very well, but then people stop supporting them. It's hard to sustain that level of effort that she's putting in.
Is humane euthanasia an option?
You can have a humane euthanasia program - that's probably one of the better solutions. But, from a PR standpoint, nobody wants to know that the racetrack is involved in killing horses. Maybe there's a precedent set with greyhounds. When a bunch of greyhounds are euthanized after they retire, it doesn't go well with the fan base. And so, to institutionalize the killing of the horse by the racetrack, the racetrack doesn't want to have anything to do with that. They need the slaughter pipeline – they don't want to tell you they like it. They say, 'well, we've got this anti-slaughter policy. We're doing our bit.'
But very seldom have I heard that they're actually prosecuting any cases. You do hear the odd one or two, but few and far between.
What you're painting is a pretty bleak long-term picture for horse racing.
Well, not for horse racing - for horses. It's that combination of claiming and drugs that does it. It pushes horsemen to do the wrong thing.
Horse racing managed to exploit the casinos quite well. But it didn't lead to better horses competing, or better horsemen. The trainers at Penn National are the same trainers that trained before the casinos came in. They thought casinos would be the shot in the arm that really changed the dynamic of everything, but it didn't. It just made people a little more greedy, I think.
Of course, there are still lots of good people trying to compete. But good people can't compete when there are bad actors competing. That's the problem. To me, that's a fundamental issue. When you're competing against bad actors, you're at a competitive disadvantage.
And you can work within the parameters of the system and still do wrong by your horse …
Exactly, which we know happens. I can be galloping a horse, and it starts feeling a bit off. Then I get on it the next week and it feels brilliant. And it's in a claiming race the next week and it's someone else's problem.