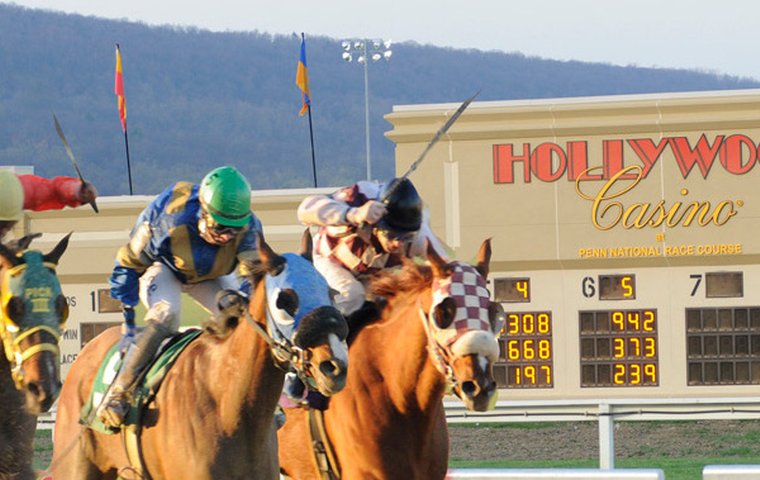 Play the word association game with the term 'Pennsylvania horse racing industry'. Are the most frequent responses 'sleazy' and 'corrupt'?

Unfortunately, Pennsylvania has earned that reputation.
Mr. Stuart S. Janney, Chairman of the Jockey Club, chose to address the troubles in Pennsylvania in his closing remarks at this past summer's Round Table conference in Saratoga Springs, New York.
Mr. Janney said, "What has happened in Pennsylvania recently is disgraceful and sad, especially when you consider that the state is the sixth leading producer of foals and that it hosted approximately 4,000 races and distributed more than $100 million in purses in 2016. Let's start by focusing on the federal trial involving trainer Murray Rojas on charges of fraud, conspiracy, and misbranding of drugs. I think it illustrates what we have to fix and how our problems interconnect.
"Uncontradicted testimony described widespread, in fact, nearly universal, cheating; regulators asleep on the job; a corrupted and ineffectual testing system."
This 'widespread cheating' includes guilty pleas from four veterinarians who treated horses with impermissible medications on race day. This practice, evidently, had been ongoing for over 20 years.
Fraud and conspiracy cases
The corruption in Pennsylvania has not been limited to the case of Ms. Rojas.
In 2014, the clocker at Penn National Race Track pleaded guilty to criminal charges of wire fraud by accepting cash to falsify workouts, thus defrauding the betting public.
Also in 2014, Pennsylvania trainer David Wells was indicted on multiple counts of conspiring to fix races. He was alleged to have administered substances to horses on race day during a four-year period from 2009-2013. Mr. Wells pleaded guilty to one count of "rigging a publicly exhibited contest" as part of a deal with federal prosecutors. He was subsequently ordered to serve a three-month prison sentence in addition to a mandatory work release program and four-and-a-half years on probation.
In 2015, another Penn National racing official agreed to plead guilty to wire fraud by accepting cash for divulging inside information to trainers involving the entry of horses.
Mr. Janney's Round Table conference remarks did not go unchallenged by the Pennsylvania State Horse Racing Commission. In a letter dated September 26, 2017, to Mr. Janney, Commission Chairman Russell C. Redding characterized Mr. Janney's remarks as "inappropriate and inaccurate", "faulty" and "highly unprofessional".
Mr. Janney's rebuttal can be found here.
Of all Mr. Janney's remarks, the one that most likely hit a nerve was that regulators were asleep on the job.
When prosecutors step in
Mr. Redding counters that, "From day one, this has been a cooperative joint effort between all branches of regulatory and law enforcement … The criminal actions of the veterinarians and horsemen who were successfully prosecuted are reprehensible, but do not confuse that with the actions of the SHRC [the Commission]. There is no evidence of "regulators asleep on the job".
So, were regulators asleep on the job?
Of course, they were.
Mr. Redding just doesn't get it.
Federal prosecutors only involve themselves in these types of rule violations when state regulators are unwilling or unable to effectively carry out their statutory duties to protect the integrity of its racing product.
Simply stated, Pennsylvania regulators wouldn't clean up their own mess, so the federal government stepped in and did it for them.
So, where does Pennsylvania horse racing industry go from here?
It is problematic that most of the people involved in this longstanding and widespread culture of cheating, absent a few individuals, are still involved in racing in Pennsylvania. Once part of this cheating culture, can these people change their ways? Will the newly appointed regulators strive to deter, detect, and forcefully prosecute violations of the rules of racing? Or will they default to the same "hear no evil, see no evil and speak no evil" posture as their predecessors?
What are the remedies if this type of corruption continues?
Slot machine revenue
Is the answer to shut down racing in the state?
If so, this would not be initiated from within Pennsylvania's racing industry. These people are the beneficiaries of the program. Nor would influences outside the state have any bearing on this question. The citizens of Pennsylvania and their elected representative would likely decide. That's because State lawmakers have the power to direct monies that are derived from slot machines at the track.
The demise of any racing track in the United States would likely be the result of lawmakers discontinuing the flow of slot machine revenue to racing industry. This money, in Pennsylvania and elsewhere, has become the lifeblood of purse funding, and in many cases, is also the revenue that keeps race tracks profitable. Most tracks and horsemen simply cannot rely solely on the revenue derived from pari-mutuel betting.
Should the elected officials in Pennsylvania determine that the racing industry is undeserving of slot machine revenue, its racing program would quickly collapse like a house of cards.
When we play the word association game a decade from now, how will you respond?
I say, "Pennsylvania horse racing industry" and you say, "classy mid-level racing".
Or "defunct"?

Joe Gorajec has spent his entire adult life in the racing industry and served as the executive director of the Indiana Horse Racing Commission for 25 years (1990-2015). He is also a former chairman of the North American regulators' trade association, the Association of Racing Commissioners International (2008). Now semi-retired, he spends his time consulting, writing and gardening at his central Indiana home.