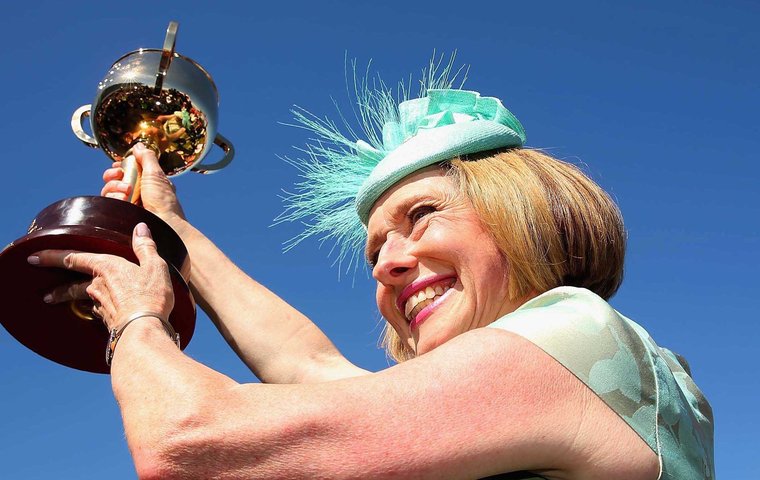 The owners of North America - the continent, not the horse - may appear to have largely turned their backs on female jockeys when it comes to letting them ride their horses in the best races, but they are clearly better disposed towards female trainers.

Last week we conducted one of our regular inventories of women in the TRC Global Jockeys' Rankings top 500. There were only 13 of them in the list, and none of them were from either the United States or Canada. Today we examine the trainers' standings, and the situation makes far more comfortable reading for those in the industry in those two jurisdictions.
As the table below shows, five of the world's leading 500 trainers are women from the U.S., with three from Canada.
Indeed, the pattern from the jockeys' standings - 11 of the 13 were from either Australia or New Zealand, with only two from the Northern Hemisphere (both Great Britain) - is very different in the training ranks.
For a start, the trainers' top 500 has double the number of women, and, of those 26, 15 operate in the Northern Hemisphere. The U.S., with its total of five, shares top spot among nations with New Zealand, with Canada and Australia next on three each.
FEMALE TRAINERS IN THE TRC GLOBAL RANKINGS
When it comes to the races that qualify towards the TRC Global Rankings - the best 1,500 or so Group and Graded races worldwide over a rolling three-year window, the balance tilts back south of the Equator. The 26 females in the trainers' list have won 157 races between them - 82 by the SH contingent and 75 by the northerners. Mind you, that figure is skewed significantly by the dominance of Australia's Gai Waterhouse, who, with training partner Adrian Bott, has no less than 42 Group wins in the current window - more than twice that of her closest rival, Alana Williams, who runs a stable in Western Australia with husband Grant.
Leading the way for Northern Hemisphere is Josie Carroll, whose 13 Graded wins gives Canada a total of 19, putting it third among individual countries behind Australia and the U.S.
Perhaps the most surprising element of the table is the poor showing of Great Britain - represented by Ruth Carr and Eve Johnson Houghton, who have just three Group wins between them.
But let's not pretend female trainers are flourishing as a group anywhere. It may not be quite as tough for them as it is for women jockeys, but they are usually somewhere near the back of the queue when owners are handing out the good horses. Nearly 95 percent of the top 500 trainers are men.