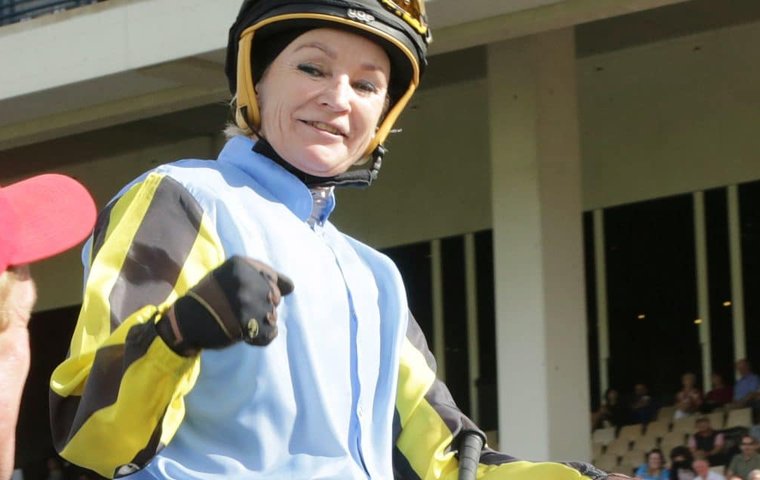 The victory of 6-year-old mare Santa Monica in the Sistema Railway Stakes at Ellerslie in New Zealand on New Year's Day provides an opportunity to take stock of the standing of the world's leading female jockeys - and right now much of that is tied in with the fortunes of one particular family in New Zealand.

Santa Monica was ridden by Trudy Thornton, the iron lady of the Kiwi weighing room, who climbed no less than 210 places in the TRC Global Rankings - t0 #240 - as a result. Thornton, who at 55 is believed to be the oldest rider of either sex in the top 500, is now the joint fourth-highest ranked female in the standings.
Nobody with any real knowledge of international racing will be surprised that the three ahead of her ply their trade in Australia, as does Jamie Kah, who is tied with Thornton in fourth. Or that, of the 13 women in the 500 (down from 14 when we last looked at these stats, in October), all but two are based in either Australia or New Zealand, with the other two - Josephine Gordon and Hayley Turner - both riding in Britain. Still none in North America then.
Of course, our rankings take account only of rides in the biggest races - more than 1,500 of them every year - so a jockey can get a TRC Global Ranking only if she or he receives enough opportunities. It's somewhat surprising, then, that Thornton, for all her success over the years (she has more than 1,000 winners to her name), is ahead of her daughter, Samantha Collett, in the standings.
Because Collett is the reigning New Zealand champion jockey. And yet she hasn't had enough mounts at the top level to even make the 500.
And therein lies the problem. We are confident Collett fully deserves a good place in our 500, but she can't have one until owners and trainers acknowledge she is just as capable in Group 1s as she is in all the other races she rides in.
It's an issue women face wherever there's racing. Between them, the 13 females in the 500 at the moment have had 384 mounts in counting races over the current three-year rankings window, winning 34 times. If you think that doesn't sound too bad, then consider this: there are nine male jockeys who beat that total on their own (from Ryan Moore - 144 wins/628 mounts - down). And their rides, of course, are generally on far more prominent runners.
It's not all plain sailing for the Collett/Thornton family, mind you. Samantha's cousin, Alysha Collett, who featured in the global rankings while riding successfully in New Zealand, relocated to Singapore last May for a planned six-month stint. It was all going well enough, with 11 winners in the bag, until a fall at Kranji in October in which she broke a lower backbone and her right heel. She is now back in New Zealand recovering after surgery.
WORLD'S HIGHEST RANKED ACTIVE FEMALE RIDERS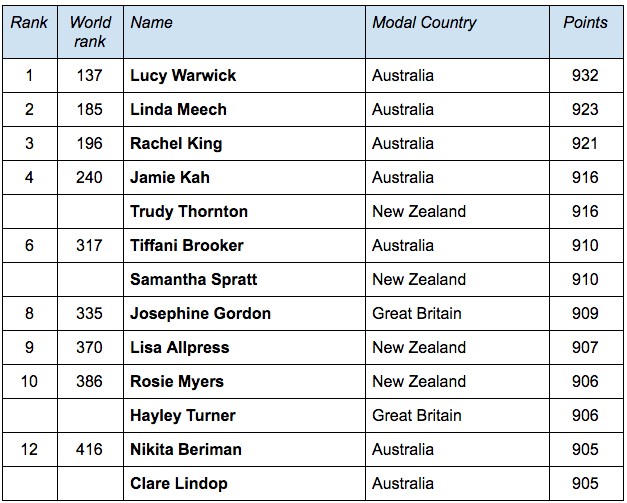 *Aussie Katelyn Mallyon, who is ranked 205, has retired from the saddle