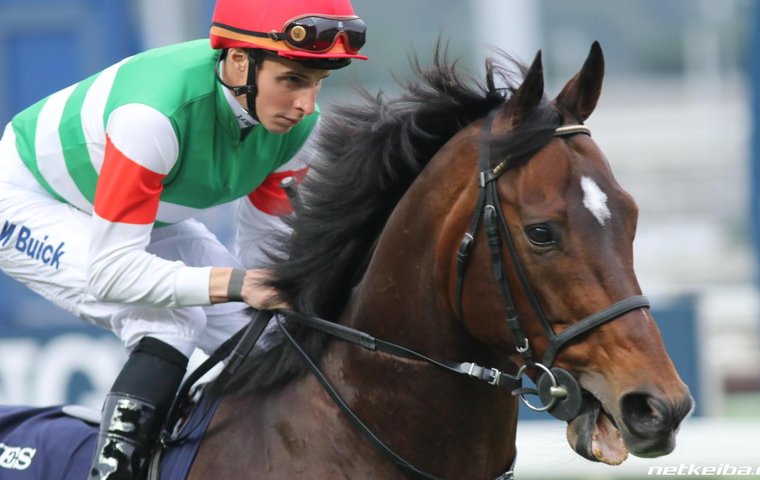 The weekly TRC industry digest - a round-up of international racing news from the past week.

O'Rourke gets NYRA's top job
North America: David O'Rourke has been named as the new chief executive and president the New York Racing Association.
O'Rourke, who has been serving as interim president of NYRA since January 23, was unanimously appointed and will assume the role immediately. He joined the organisation as director of financial planning in 2008 following stints at Zolfo Cooper and Capstone Advisory Group.
Michael Del Giudice, NYRA chairman, said it was an "easy choice" to appoint the American, who he feels "possesses broad expertise in nearly every facet of the industry" and garners "deep respect" both internally and across the wider industry.
"I am honoured to have been selected by the board of directors to lead NYRA during this exciting time in its storied history," said O'Rourke. "I thank the NYRA board for this opportunity and will continue to rely upon the outstanding talent within our organization as we work closely with industry partners and stakeholders to build upon our successes."
Sad farewell to Redoute's Choice
Oceania: Arrowfield Stud announced "with great sorrow" that its champion sire, Redoute's Choice, was euthanised after suffering a "traumatic loss of mobility" that could not be restored by its veterinary and stallion teams.
This 23-year-old son of Danehill and Shantha's Choice had shown no sign of letting-up of late, despite his prolific son, Snitzel, overtaking him as Australia's pre-eminent sire. In fact, he was enjoying one of his finest seasons with five-time G1 winner The Autumn Sun carrying all before him.
The Autumn Sun's place on the Arrowfield roster is already reserved, alongside four other Redoute's Choice sons: Snitzel, Not A Single Doubt, Scissor Kick, and Pariah.
Arrowfield president John Messara said there "are many tears being shed at Arrowfield today" for the sire of 34 G1 winners, who allowed the operation to "fulfil our dreams and ambitions".
"Redoute's Choice is such a big part of all our lives, and right now it's hard to imagine Arrowfield without him," continued Messara. "He has given us so much, Arrowfield has been built on his back.
"He has blessed us all. His legacy to Australian breeding and racing is immense, through his sire sons, his broodmare daughters, his final crops still to come and all the people he touched over the past two decades."
Redoute's Choice now has 22 stakes-siring sons, ten of them also G1 sires. They are responsible for 279 stakes winners, while his daughters have left 86 stakes winners, including 13 at G1 level.
Posthumous TRC award: click here
Coolmore splash out at Gulfstream sale
North America: Coolmore Stud's MV Magnier and unnamed partners procured a highly sought-after Curlin colt for $3.65 million Fasig-Tipton's selected 2-year-olds in training sale at Gulfstream Park on Wednesday.
From 188 head catalogued, Fasig-Tipton reported 59 horses sold for gross receipts of $29,115,000, for a $493,475 average and a $375,000 median, all records for the sale since it was relocated to Gulfstream five years ago.
A total of 59 horses were sold for gross receipts of $29.115m
The sale topper - a half-brother to G1-placed Arabian Hope and stakes winner Counterforce - was bred in Kentucky by Hill 'n' Dale Equine Holdings and Vinnie Viola's St Elias Stables, and offered on behalf of his breeders by JJ Crupi's New Castle Farm as Hip 173.
Magnier was involved with the purchase outright or in partnership with four of the six horses sold for seven figures at the sale, such as an Into Mischief colt for $1 million from the consignment of Steven Venosa's SGV Thoroughbreds.
"He's a lovely horse and he breezed very well, and Steve [Venosa] was very high on the horse," Magnier said. 'So let's hope he works out. We've had luck with Into Mischief in the past with Practical Joke. Let's hope this fella can be as good as him. Plenty of people here had a high opinion of the horse. It's a lot of money, but I suppose he deserved to make it."
Action on bisphosphonates
North America: Officials from Keeneland Association, Fasig-Tipton and Ocala Breeders' Sales Company (OBS) have jointly announced that they will enable buyers of horses younger than four years old to have those horses tested for bisphosphonates.
The policy is undertaken to ban off-label use of these drugs. The revised conditions of sale for each of these sales companies takes effect from July 1.
At each of the three sales companies, buyers of young horses may request testing for bisphosphonates to be performed at the time of purchase. If the sale horse tests positive, a buyer has the right, within 24 hours of notification, to rescind the sale.
This proactive measure by Keeneland, Fasig-Tipton and OBS – the three major U.S. Thoroughbred auction companies – mirrors the leadership action they took in 2009 to ban the use of anabolic steroids in sales horses.
Keeneland president Bill Thomason, Fasig-Tipton president Boyd T. Browning Jr and OBS president Tom Ventura said in a statement: "This is an integrity issue. We all agree that this policy is critical to strengthen buyer confidence in the entire Thoroughbred auction process. As research continues, we will amend our conditions of sale to reflect the advancements in testing science."
Almond Eye vs Enable hint
Asia: Sakae Kunieda teased international race-fans by indicating in Dubai earlier this week that his Japanese Filly Triple Crown and Japan Cup winner Almond Eye could run in the Yorkshire Oaks before her "big target", the Qatar Prix de l'Arc de Triomphe at ParisLongchamp on October 6.
Her presence would set-up an earlier-than-expected clash with John Gosden's dual Arc winner Enable at the Ebor meeting this summer. The globetrotting filly will first drop back to nine furlongs in Saturday's Dubai Turf, but Kunieda "hopes to continue international racing" with a schedule to be decided after Meydan – "I've not decided the plan but maybe we'll fly to England then to France."
Almond Eye is ridden by Frenchman Christophe Lemaire, who has never won the Arc. He is, of course, sweet about his horse's "special abilities" but admits that the "fantastic" Enable will be a worthy advisory.
"I think this is the clash everyone wants to see. For the sport it would be great to have these two great fillies in the same race," admits Lemaire. "I'm really looking forward to seeing Almond Eye in Europe but the first step is Dubai."
Read Michele MacDonald's interview with Kunieda and Lemaire here
Deep Impact son to replace Jakkalberry
G1 performer Staphanos, a son of Deep Impact, will join the stallion ranks of Novara Park Stud in New Zealand in the new season.
A winner as a juvenile, Staphanos won three times as a 3-year old, including a defeat of subsequent Japanese Horse of the Year. As a 4-year-old he was runner-up in the G1 Queen Elizabeth II Cup at Sha Tin before returning to Japan to finish runner-up in the G1 Tenno Sho at Tokyo. His 5- and 6-year-old seasons yielded a further three placings at G1 level.
The acquisition of Staphanos comes after the loss of promising young sire Jakkalberry, who was the foundation stallion for Luigi Muollo's Novara Park Stud in Waikato.
Novara park manager Ray Knight said, "This is a fantastic opportunity for the New Zealand breeding industry to access a top-class racehorse with a global pedigree."
Staphanos will stand for a service fee of NZ$7,000+GST and joins the roster of a emerging breeding operation that also stands young Lonhro sire Sweynesse.
Inglis sale switch
Oceania: Inglis has released the catalogue for its upcoming boutique sale, the Chairman's Sale, which will see 51 elite mares go under the hammer at Riverside Stables on May 3.
The Australian auction house's breeding series sale has been subject to a significant change in terms of timetabling, with the select weanlings and general weanlings set to be conducted on May 3 and the Chairman's Sale now taking place on the Friday night, after the first session of the select broodmares. The rest of the fillies and broodmares offered as part of the Australian Broodmare and Weanling Sale will be offered on May 6.
Tributes to Ed Cox
North America: U.S. racing is mourning the death of owner breeder Ed A. Cox Jr, who died on March 15 in Oak Brook, Illinois.
Cox, a grain trader in the Chicago mercantile exchange, struck up partnerships with gold-standard members of the horse world, including Claiborne Farm's Seth Hancock and Hermitage Farm's Warner Jones Jr.
"He knew a lot about business, and he listened and learned about the horses," said Hancock. "He was smart enough to know what he didn't know, and we ended up raising a lot of good horses for him. He was a special man."
"I think he was the pre-eminent small breeder in the business for years," noted Bill Landes, manager of Hermitage Farm. "He loved to name horses after family members."
British racing appoints chair for new welfare board
Europe: Barry Johnson has been appointed as the independent chair of a new Horse Welfare Board on behalf of the British racing industry.
Johnson, the former president of the Royal College of Veterinary Surgeons and past chairman of World Horse Welfare, was selected by an industry panel including the BHA, the Racecourse Association and the Horsemen's Group. The Welfare Board's first task will be to develop a new welfare strategy covering the whole racing industry.
"I'm very pleased to have been asked by racing to take on this role and by the sport's commitment to continuous improvement in the welfare of racehorses," said Johnson. "I look forward to working with all those who want to play their part in enhancing the lives of racehorses and in making the sport as safe as possible."
Idaho joins jumps stallion roster
Europe: Idaho, a son of Galileo and brother to Highland Reel, has been retired from racing and will stand under the Coolmore National Hunt banner at Beeches Stud in County Waterford.
The 6-year-old bay may have only won four of his 23 starts, but he finished third in the Epsom Derby and second in the Irish Derby before winning the Great Voltigeur Stakes. He was the odds-on favourite for the St Leger but stumbled and unseated his rider, Seamie Heffernan, when in contention.
"Idaho was a very solid, consistent racehorse – sound, clear-winded with a good mind," said trainer Aidan O'Brien. "I think he would have been an impressive winner of the St Leger but for getting brought down in the straight and he showed that when winning the Hardwicke Stakes at Royal Ascot."
New home for Gregorian
Europe: Gregorian has relocated to Rathasker Stud, County Kildare, having stood at the National Stud in Newmarket since 2015.
The son of Rathasker stallion Clodovil, Gregorian was bred by the operation out of the winning Cadeaux Genereux mare Three Days In May. Rathasker Stud's Maurice Burns was "very grateful" to the National Stud for its "care and attention" of the horse before the return to his place of birth.
Having previously been advertised at £8,000 at the National Stud in 2019, the stallion will command a fee of €6,000 with October 1 terms for the rest of the breeding season.