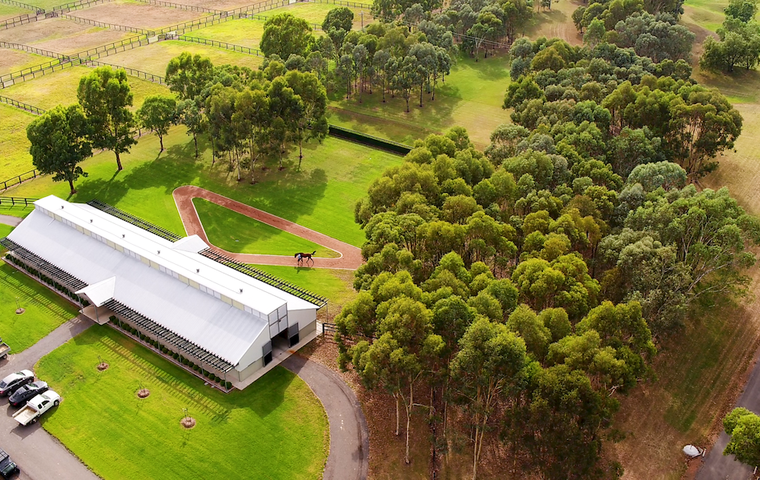 Leading pedigree analyst and author Kristen Manning with the third in her occasional series looking at some of the most influential horses on racing and breeding in Australia and New Zealand.

Twelve thousand guineas was a lot of money back in 1959. At a time when the minimum (male) Australian wage was around £13 a week, when a three-bedroom house in Randwick, Sydney, might set you back around £6,000, a horse changing hands for 12,000 guineas was notable. The year prior had seen a yearling sale record broken - 7,100 guineas for the sadly slow conveyance Matinee Idol.
The 12,000 guineas was for a much older horse, though, a 17-year-old in fact. But this was not just any 17-year-old. Delville Wood was the sort of horse who rarely comes on the market, roughly the equivalent of Fastnet Rock being offered for auction at this stage of his career.
For Delville Wood was at the time the reigning star of the breeding world down under, for five consecutive seasons from 1952-53 earning the title of Australian Champion Sire, described by author Ross du Bourg as "one of the best sires of stayers this country has ever seen".
During that time, he was instrumental in maintaining Kia-Ora Stud as the influential force it had been in Australian breeding for decades, the Scone farm owned by 2008 Racing Hall of Fame inductee Percy Miller established in 1914.
Already Kia-Ora had been home to two leading sires; Magpie (1928-29) and Midstream (1947-48, 1950-51, 1951-52) and the stud (still in operation, owned by Ananda Krishnan) was well known for its prolific yearling sale presence; between the years of 1917 and 1949 it took some 2,862 youngsters through the ring.
And several stars of the turf had their origins at Kia-Ora - such as the champion Chatham, the globetrotting Shannon, the 1925 Melbourne Cup hero Windbag, Phar Lap's contemporary Amounis, AJC Derby winner Avenger and fellow big-race winners Murray Stream, All Love, Feminist, Loquacious and Winooka.
Expertly run by the Hunter Valley legend Bert Riddle who passed away in 1952, four years after the death of Percy Miller, Kia-Ora was sold with its horses dispersed in May 1959. And Delville Wood was one of those to be put on the market.
Purchased by Alabama Stud's Ray Bowcock (who in the same year laid out a then Victorian record of 20,000 guineas for the stallion Brioche), Delville Wood had unfortunately by then left his best behind him, but what a mark he had made in a short time.
Not a lasting mark unfortunately, with his sire line quickly dying out, but while he was hot, he was very hot!
A four-time winner from 25 starts in England, Deville Wood (named after a series of engagements during the famed WW1 Battle Of The Somme), by the great mare Plucky Liege's Epsom Derby-winning son Bois Roussel, was a horse of good stamina with his successes in 1945 and 1946 coming over trips from 12 to 15 furlongs.
A class above
Arriving at Fremantle in early 1947, he was part of a shipment of four stallions from the UK, accompanied by Scorpion, Calabar and Confessor - all of whom would go on to sire stakes winners.
But Delville Wood, who was noted in Perth's Daily News at the time as having been "handicapped as the best stayer in England", would prove to be a class above his fellow travellers, making an immediate impact.
"Delville Wood has started his stud career more successfully than any stallion in Australia since Valais," reported Sydney's The Sun in September 1952. At that stage, his oldest progeny were only three (a crop of just 23 named foals), the import able to finish second to Midstream in the leading sires chart of 1951-52, 12 of his progeny winning 36 races.
Among that tally were the stakes winners Defame, Friendly Feeling, Oxley and Royal Radiant as well as Forest Beau, who, as winner of the Queensland Derby and the Canterbury Guineas, was the second best performer of Deville Wood's debut crop, the best being the wonderful galloper Hydrogen.
It was a close finish that denied Hydrogen being spoken of in similar terms to Kingston Town as it was just a neck that separated him and fellow 3-year-old Bronton in the 1951 WS Cox Plate.
As Bronton took off at the 600m, Hydrogen was racing ungenerously, not handling the tight turns of Moonee Valley, ducking in as he made his run in the straight. But still he was charging, going so close in a race he would call his own for the next two years.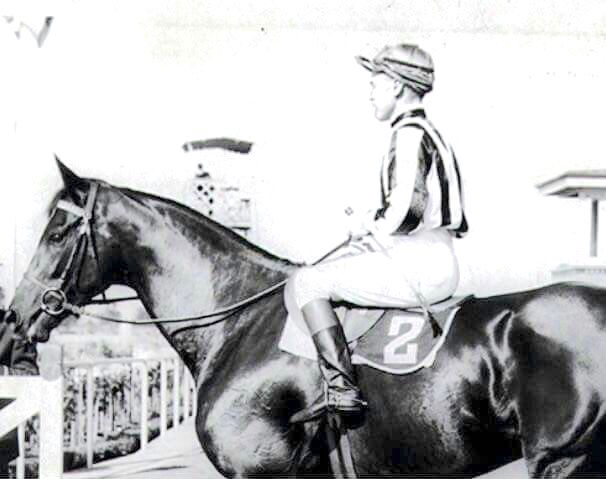 The sixth dual Cox Plate winner, Hydrogen was one of the finest weight-for-age gallopers of his time and upon his retirement, as the winner of 26 of his 60 starts, he was Australia's highest ever prize money earner, taking over from Phar Lap.
Also winning the Caulfield Guineas, the Rosehill Guineas, the VRC Derby, the Brisbane Cup and the Mackinnon Stakes, Hydrogen was invited to contest the Laurel Invitational and at the time there was much talk about him continuing his career in the United States.
Due to an untimely shoulder injury, the trip would not eventuate and Hydrogen's retirement was announced. There were no studs rushing to stand him, however, and he raced a few more times without success, retiring on the back of a third raceday bleeding attack to Riverview Stud, Victoria. He was to prove disappointing at stud with the best of his three stakes winners being the Sandown Guineas and Wakeful Stakes winner Fire Band.
Delville Wood's second crop yielded seven stakes winners, none of the class of Hydrogen, but four won races now classified as Group 1s - Bush Chapel (Flight Stakes), Plato (Toorak Handicap, Stradbroke Handicap), Birdwood (Newmarket Handicap, Oakleigh Plate) and Gallant Archer (Chipping Norton Stakes, Rawson Stakes).
The latter two went to stud and sired small numbers of stakes winners with the best of the second generation of Delville Woods being Gallant Archer's Tancred Cup winning gelded son Indian Harvest.
Delville Wood's third crop produced two stand-out talents, the Sydney Cup winner Electro and the Flight Stakes heroine Redeswood, in turn dam of the high class Nilarco.
There were another three stakes winners in crop number four, with the best of those being Prince Delville, who made up for Hydrogen's defeat as favourite in the AJC Derby by winning that Classic by a stunning four lengths.
Also winner of a Doomben Cup, Prince Delville was just the third horse raced by Bill Bradshaw, whose declining hearing led to him being advised to seek a hobby he could see. He did his research before buying, studying photos of past stars and taking a liking to the Epsom Derby winner Tulyar, whose Epsom Derby-winning grandsire Bois Roussel was Delville Wood's sire.
And at the yearling sales it was Prince Delville who caught the eye, Bradshaw telling the press that "it seemed to me that I was looking at a fair copy of Tulyar".
Delville Wood's 1952 crop contained two stakes winners, one of those being a mare who would seal his reputation as a high class sire of stayers, the 1956 Melbourne Cup winner Evening Peal.
The first VRC Oaks winner to return to Flemington to win the big one the following year (a feat achieved only once since - by the great Light Fingers in 1964-65), Evening Peal set a record for the highest weight carried by a female Melbourne Cup winner and her time equalled the record set six years previously by Comic Court.
Positive impact
While there were no stakes winners among Delville Wood's next crop, his 1954 yield was more productive, with four stakes winners including the Chipping Norton and Queen Elizabeth Stakes winner Caesar.
The classy stayers Valerius (Brisbane Cup, Chipping Norton Stakes) and Sir Delville (sire of the stakes winner Delville's Image) were foaled in 1955 (as was the Malaysian stakes winner Kerrydale), the Flight Stakes winner Weeamera in 1956 and stakes winner Trace Call in 1957.
By this stage, Delville Wood's fortunes were on the decline and he would sire only three more stakes winners; the hurdler Claver (foaled in 1959), the listed winner Metalwood (1961) and the 1964-born Raad, winner of the Bendigo Cup and the Hotham Handicap.
A total of 31 stakes winners in an era of small books. Ten winners of races now rated as G1s, including a champion and a Melbourne Cup winner. Five consecutive champion sire premierships. A further 21 stakes winners (including the G1 gallopers Citius, Nilarco, Orient and Blue Roc) as a broodmare sire.
Sure, his sons disappointed at stud and he left no lasting mark on the breed, but Delville Wood did for a brief period shape the breed of the Australian racehorse, having a positive impact on many racing people's lives. For that reason he is a worthy inclusion in this series of articles.
Also in this series