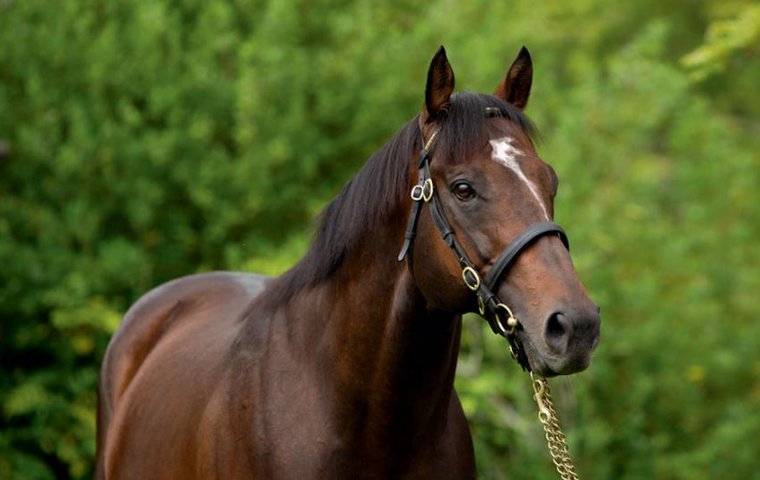 When Blue Point was retired by Godolphin after his sensational Royal Ascot G1 double, we commented that a large part of his appeal as a stallion was his own sire Shamardal. In TRC rankings history, only Galileo, Dubawi and the recently deceased Deep Impact have produced more Group/Graded winners around the world.

Well, it turns out that 2019 has merely confirmed the hegemony of these historically dominant sires, with the 1-2-3-4 historically standing 2-1-4-3 this year: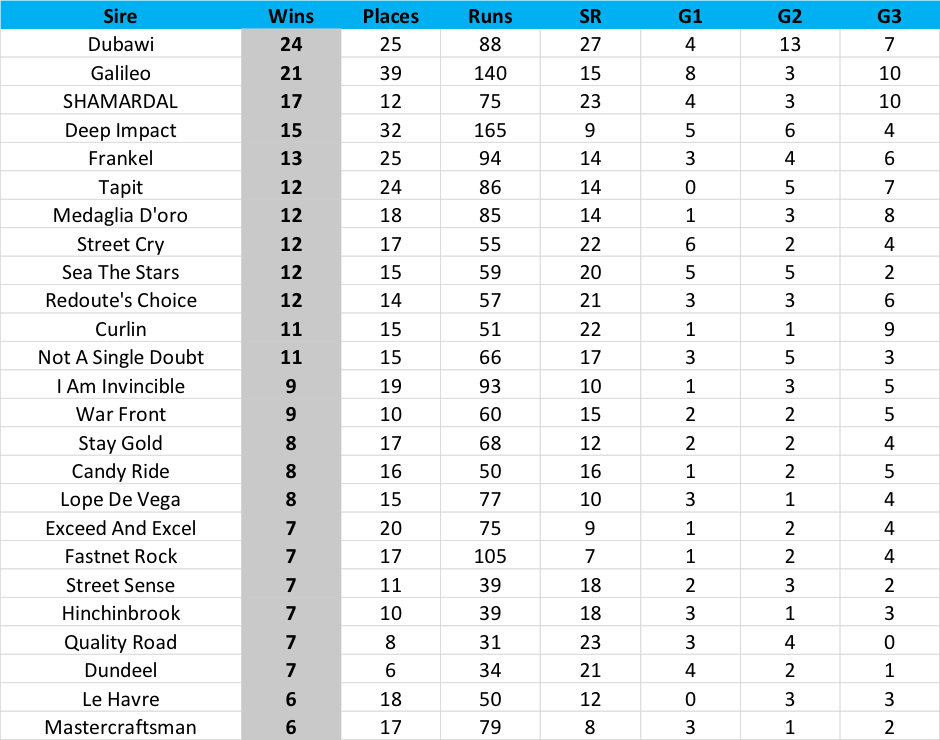 But there is a difference: Dubawi, Galileo and Deep Impact have been consistently dominant in recent years, standing #1, #2 and #7 respectively in our latest rankings, Shamardal has had to rebuild his standing after a nadir in his fortunes and only this week moved up from #12 to #8.
Shamardal's annual Group/Graded returns – aggregated in the table below – show this pattern only too well. Between 2011 and 2016, the son of Giant's Causeway averaged 15 winners per year. But the next two seasons were far less productive, until his return to form this year.
With Blue Point no longer able to contribute to Shamardal's total, another standard-bearer was needed. And, last week at the Qatar-sponsored festival fixture at Goodwood, one duly appeared in the shape of Pinatubu. Like Blue Point trained by Charlie Appleby, Pinatubo was wildly impressive in the G2 Vintage Stakes, posting one of the most impressive performances possible for the time of the year.

On his fourth start, Pinatubo maintained his unbeaten record while scoring by five lengths and five lengths. Except when the surface on turf is very soft, it is rare to have the third horse 10 lengths behind in a Group race, and this alone marks Pinatubo as an exceptionally talented horse.
While he hasn't won a G1 yet, the Racing Post Rating of 121, which Pinatubo earned at Goodwood, is comfortably in excess of the standard required to win such a contest in Europe. We will see if he can translate that theory into practice in the G1 National Stakes at the Curragh, a race won last year by Appleby's since-absent superstar Quorto.
Over the next two weeks in Europe, we will see whether the G1 Phoenix Stakes at the Curragh and the G1 Prix Morny at Deauville can throw up a horse to rival Pinatubo for the title of the most talented youngster seen so far.
A list of Shamardal's Group/Graded winners in 2019, with the latest first, is given in this table: