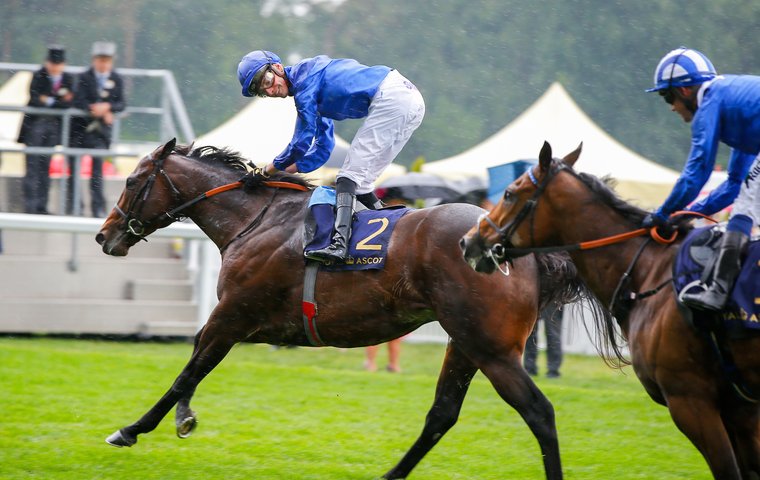 For the first time, TRC Global Rankings is adding a Horse of the Week award to that of the leading Jockey, Owner, Trainer and Sire. For, without a doubt, it is merited this week.

TRC HORSE OF THE WEEK
Step forward the magnificent BLUE POINT, who basically 'won' Royal Ascot with a brilliant double in the G1 King's Stand and G1 Golden Jubilee Stakes – the first time this has been accomplished since both races have been run in the top bracket.
The son of Shamardal has been campaigned with trademark brilliance by Godolphin trainer Charlie Appleby, who quietly had the whole mission in hand prior to the meeting and planned for it meticulously. Only when he was content that the 5-year-old had put the weight from his Tuesday exertions back on did he give him the green light for Saturday's feature at the 2019 Royal meeting.
Not surprisingly, Blue Point has now been retired to stud. While some withdrawals to the breeding shed make no sense, this won has been widely viewed as being timely, fitting and deserved for a warrior who has given his all in 20 races, 11 of which he won and six of which he reached the frame in defeat.
Blue Point won four G1s in total. Earlier in 2019, he was a brilliant winner of the G1 Al Quoz Sprint on World Cup night in Dubai, a race that showed he was seeing out six furlongs better and better as he strengthened up.
Some sprinters feature early pace, others win their races from the vigour of their finish. This horses did both, which is one of the reasons he is one of the best stallion prospects we can recall in the time TRC Global Rankings has existed.
In addition to a pedigree that will make him easy to mate and provide access to a wide range of partners, there is reason to think Blue Point might well combine well with middle-distance mares, as well as being a source of precocity.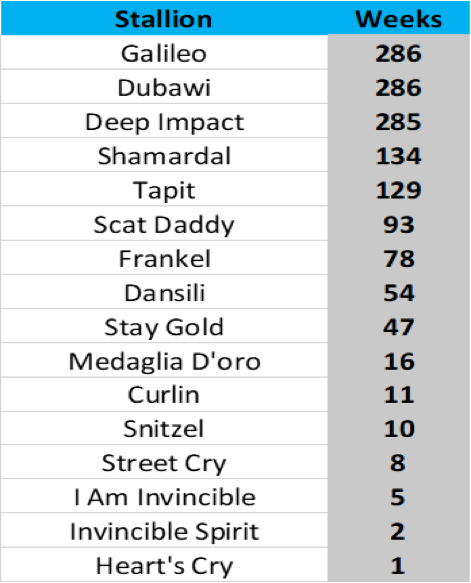 While Blue Point himself won the G2 Gimcrack Stakes and was placed in the G1 Middle Park and G1 Dewhurst Stakes, he is a son of Shamardal – one of the finest sires in the world during the period TRC has been evaluating stallions. In the 286 weeks that we have now been producing rankings, Shamardal has rated #3 globally 15 times, #4 63 times and #5 56 times. That is a total of 134 weeks in the top five.
So Blue Point is highly likely to get horses who stay a fair bit better than he did, perhaps profiling somewhere between the sprint stallion and his father, the son of Giant's Causeway, who stayed a mile and a quarter well.
Blue Point appeals so much because he was both precocious and still improving at five, fast early and also fast late, consistent, durable and patently engaged with the psychological task of running hard in some of the world's toughest races.
As Appleby knew when he planned this daring double, Blue Point will now be remembered as long as horses run on the Royal Heath, and he will certainly be in the minds of breeders of all different motivations.
Royal Ascot 2019 belonged to Blue Point. He was very well ridden by James Doyle, particularly in the Golden Jubilee, where the previous week's Jockey of the Week held on to him for at least half a furlong longer than must have been his urge. But the impressive Godolphin rider had a partner with the heart for the battle and the array of weapons to get the job done.
No sprinter in recent times should be more in demand at stud.