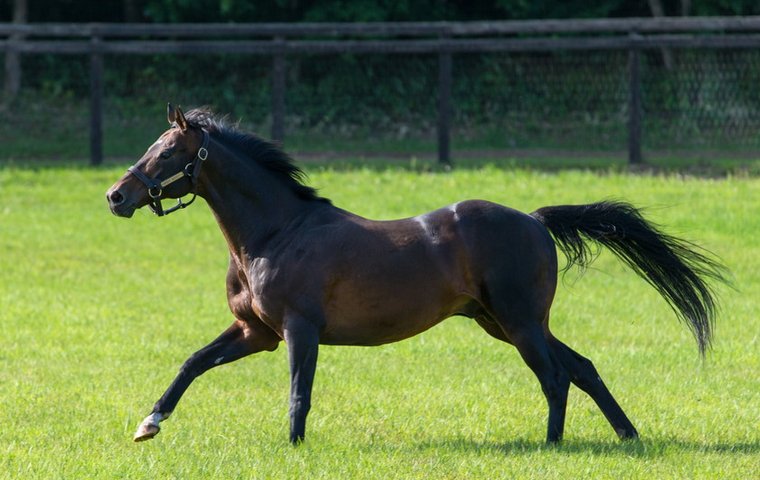 The loss of Deep Impact at the age of 17 this week is a major blow to the Japanese breeding industry. The magnitude of his legacy can be measured using tools made available by TRC Global Rankings.

First, the most superficial analysis through a table of stallions ranked by the aggregate of wins and places in Group/Graded races across the world since 2011: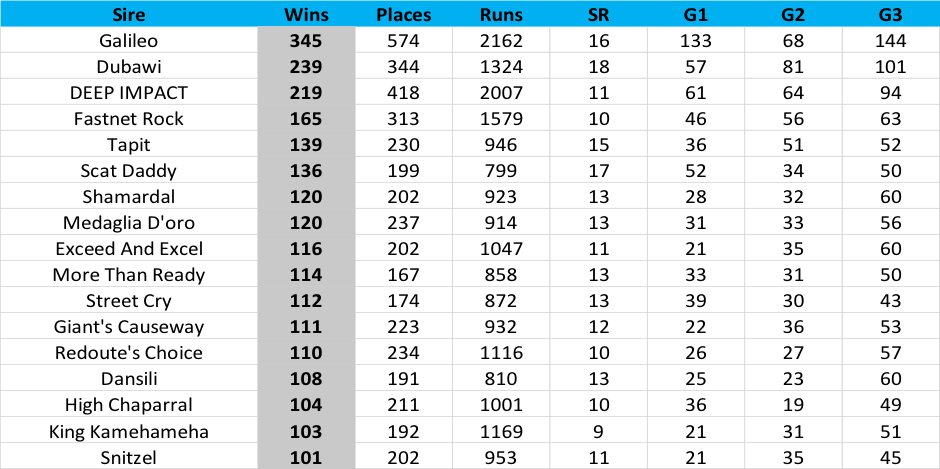 Deep Impact, who stood at Shadai Stalllion Station, is third to Galileo and Dubawi. That the fourth-places stallion by this measure, Fastnet Rock, trails by a further 54 wins is sufficient reason to bracket Deep Impact with the two above him here as the dominant stallions of the last eight years.
Next, a reminder of the latest rankings in our Sires category:

Despite a success-rate in Japan being eroded by his own descendants, Deep Impact was still #5 in the world on the day of his death. The important column in this table – which is driven by results over the last three years measured back from July 28 – is INDEX, which is our all-encompassing predictive analytic of performance next week.
Formed in this way, TRC Global Rankings provide a measure of current potency not available elsewhere. And, since we have rankingsdating back to 2014, therefore a continuous, longitudinal measure of a stallion's trajectory.
So, let's look at Deep Impact's rankings history, summarising this for easy comparison against the other great sires of the world. Remember, our rankings INDEX actually measures the difficulty of achieving each win for a stallion, rather than just counting them the same: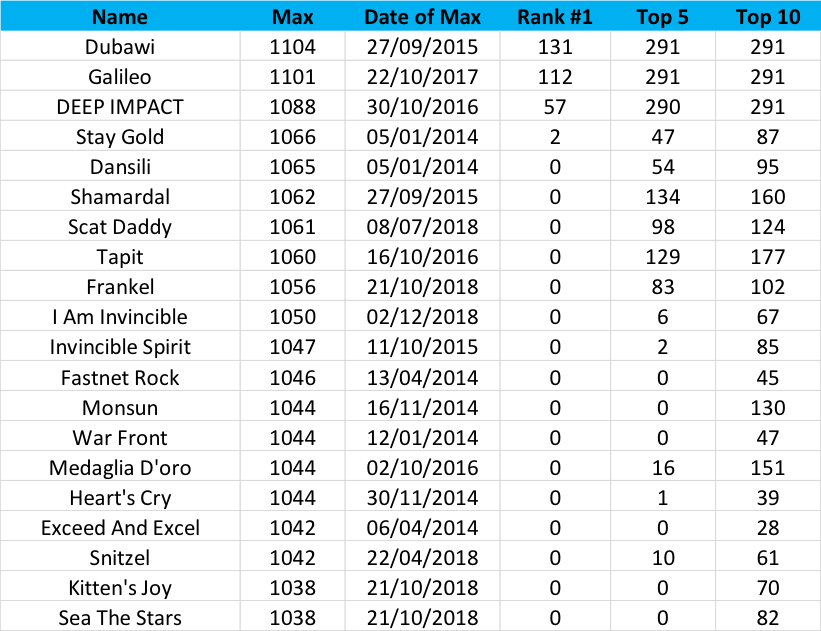 In the above table, the stallions are ranked by their maximum Performance Index (Max). The table confirms that only Dubawi (1104) and Galileo (1101) have achieved a higher rating.
Also contained in the last three columns is the number of times the stallion has been World #1 (Rank #1), ranked in the World Top 5 (Top 5) and the World Top 10 (Top 10). Only four stallions have had the first-named distinction, including another Japanese stallion, Stay Gold, right at the start of the period covered by our rankings. Deep Impact has been world #1 no less than 57 times, the latest being in May 2017.
We can also plot Deep Impact's Performance Index over time: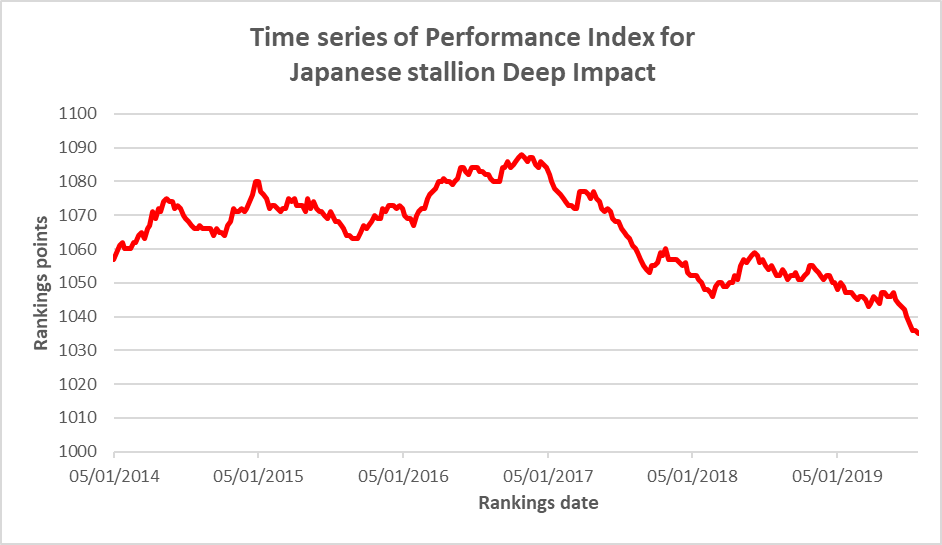 The graph shows that Deep Impact's influence was naturally diminishing in recent years, with the high watermark of 1088 above the date 30/10/2016, as detailed in the previous table.
Finally, here is a summary of the best progeny of Deep Impact in the period covered by TRC Global Rankings, with their record in Group races and the details of their best winning performance: