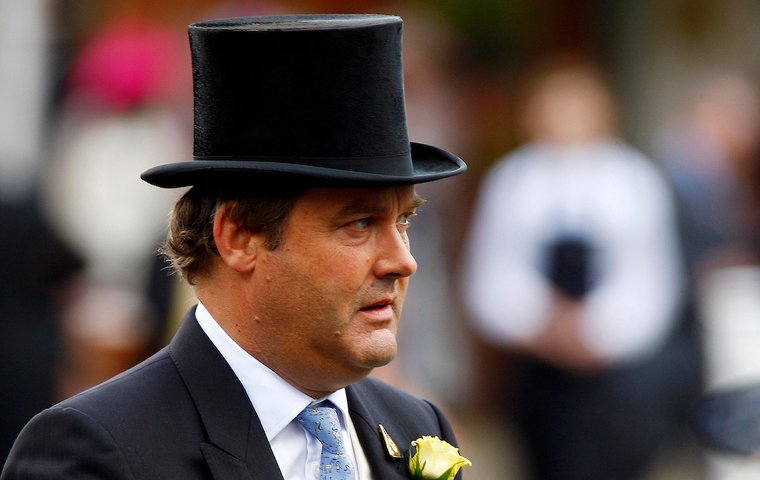 Saudi Cup global ambassador Harry Herbert has spoken of the magnitude of the task that has been achieved by creating from virtually nothing this weekend's $29.2 million spectacular at Riyadh.

The event has been on the drawing board for less than a year - indeed Herbert himself was appointed only last June - but the eight-race card has attracted some of the best horses in the world. With runners travelling to the Kingdom from eight countries, including the U.S., Japan, Britain, France and Ireland, Herbert says the calibre of horses competing on Saturday is 'exceptionally exciting'.
In particular, the $20m Saudi Cup, the world's richest horserace, looks set to be "a hell of a race" with Maximum Security, McKinzie, Midnight Bisou, Magic Wand, Mucho Gusto and Benbatl among those to have accepted for the inaugural running at King Abdulaziz Racetrack.
The well-connected Herbert, a godson of Queen Elizabeth II, was recruited to help sell the Saudi Cup as a new destination on the global racing map.
Organisers set themselves an exacting schedule by announcing plans to stage three high-quality turf races on the undercard on a new track before any grass had been sown. The timetable appeared to have been met when Frankie Dettori and three other jockeys gave the surface an emphatic thumbs up at last month's trial.
"It was so very tense for the team involved here because of the speed with which they have had to put this turf track in," said Herbert. "For most of us, you would think how on earth would grass grow at that pace?
"I was there before Christmas and three quarters was green but varying shades thereof. January was just around the corner with turf trials at the end of it, and when they arrived I just simply couldn't believe the difference. There was such a fantastic covering of grass.
"I know the team were hopeful it would go well, but I think it exceeded everyone's expectation. The jockeys were very complimentary, which was a huge relief.
"We know the dirt track is world-class and the turf track is absolutely in the same bracket. There is terrific confidence behind it. It's a lovely sweeping turf track, not as tight as some of those American inner turf tracks can be."
Herbert said despite the riches on offer there was no guarantee the right horses and connections would take part.
"At the end of the day, you can put up all this money, but whether it is going to work with people's plans is another thing," he said. "For everybody coming to Saudi it is a new venture. Americans train in various parts of the States so there are logistical challenges to get them to Saudi Arabia. There have been a lot of boxes to tick and the team has done a fantastic job."
"I am absolutely thrilled to bits," he added. "Obviously there is a lot of money at stake and I think a lot of people wanted to hear about how the new turf track was going to work for those races and that went really well.
"The quality of the horses coming across all the international races is significant and the numbers are good too.
"So if you look at the Saudi Cup, Benbatl won impressively the other day plus there are the likes of McKinzie, Midnight Bisou, Maximum Security and Magic Wand, who are fantastic horses. It's also great to see horses like Tacitus of Prince Khalid Abdhullah's get in. It's going to be a hell of a race.
"It's also fantastic that Japan's Deirdre is coming. The turf sprint looks very good too, with Sir Dancealot and the Lloyd Webbers' filly, Royal Intervention, who is apparently going very well.
"The Longines Turf Handicap, the long-distance race, has a fantastic group of horses. The ratings are from Cross Counter, the Melbourne Cup winner, who is 118, and Dee Ex Bee to the lowest rating at 111. That's a very impressive group of horses."