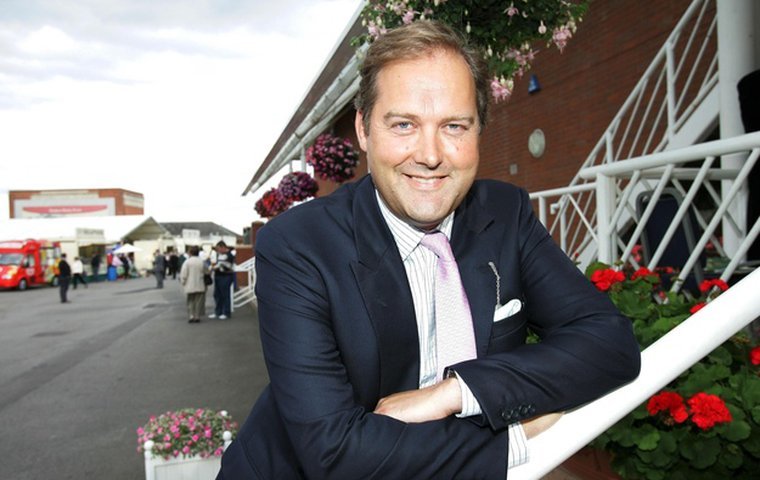 Harry Herbert is one of the best-known figures in world racing - and one of the busiest. As if he didn't have enough to do in his full-time job as Chairman and Managing Director of the hugely successful Highclere ownership syndicate and its prestigious, Derby-winning Royal Ascot Racing Club offshoot, he's also a member of the Jockey Club, a director of Newbury Racecourse, a global ambassador for the new $20 million Saudi Cup and racing consultant for Cartier. Indeed, he will be a central figure at the Cartier Awards in London tonight, when the 2019 European Horse of the Year will be announced.

Who do you believe is the most important figure in the history of racing around the world?
Not an easy one to answer as there have been so many that have contributed hugely to the sport over the years, but I would have to put Her Majesty The Queen way up there. Her knowledge, enthusiasm and participation as an owner and breeder and her longevity in the sport she loves sends out the best possible message worldwide.
Also her presence at Royal Ascot, with all the pageantry of the carriage procession, is the biggest wow factor in the industry and wherever I go in the world the one place that everyone wants to go to is Royal Ascot.
The Royal Family's support over so many years from King Charles II to Queen Anne, King Edward, King George VI and the present monarch has given racing the biggest boost both at home and internationally.
Which is your favourite venue and race (anywhere in the world)?
My favourite venue would be Ascot, although I am a huge fan of Newbury, which is my home track and I am a director there. I also can't leave out York, which sets a very high standard. Every owner, though, wants to win at Ascot, and especially Royal Ascot, and at Highclere we have been lucky enough to have won ten races at the Royal meeting and have been placed numerous times. In fact we have a 35 percent win/place record there over 25 years, which is amazing.
Apart from the Epsom Derby, the race I would most like to win is the Melbourne Cup. We won the Derby in 2005 with Motivator for the Royal Ascot Racing Club. [My brother-in-law] John Warren bought him for 75,000 guineas and, when he won the greatest race on earth by five lengths, it was an ambition fulfilled.
There is no atmosphere like the Melbourne Cup, though, and in my opinion there is no build-up to any race on earth like it. So far Highclere horses have finished 6th, 15th, 11th and 8th. The quest continues.
What is your fondest memory in racing?
My fondest memory was racing with my father when Lyric Fantasy won the Keeneland Nunthorpe Stakes at York in 1992 (see video below).
Known as 'the pocket rocket', she was bought for only 10,500 guineas by Richard Hannon for my father, who wanted to win a race he devised called the Weatherbys Super Sprint at Newbury. She won first time out on my mother's birthday at Windsor and then went on to win the National Stakes (listed), the G3 Queen Mary, the Super Sprint and then the (G1) Nunthorpe, where she beat older sprinters. Only 14.3 hands, she was a tiny speed machine and watching my father's face as Michael Roberts steered her to victory was priceless.
Apart from that, it was the thrill I got from Petrushka's victory in the Irish Oaks in 2000, when she became the first English syndicate-owned Classic winner in history.
What do you see as the biggest challenge racing faces today?
I think the biggest challenge racing faces today is to sell itself as a great sport that touches so many people from so many different walks of life. It is losing its relevance, especially to the young, who simply don't know about it, and so it worries me hugely where the support will come from in years to come. Somehow it must be marketed better and international races must be given the biggest possible media platform.
We need to widen its appeal, to bring in new owners especially through syndicate ownership, to show that you can compete at the highest level for an affordable amount and that it's totally possible to see your horse storm to victory in front of thousands on course and have millions watching on national/international television at home.
If you could change one thing in racing, what would it be?
I would love to see more innovation around marketing and maybe see a national or even international marketing campaign to boost awareness. Every time I drive into London and see a huge billboard advertisement promoting Ascot or Glorious Goodwood, it gives me a real thrill. This and much much more please!