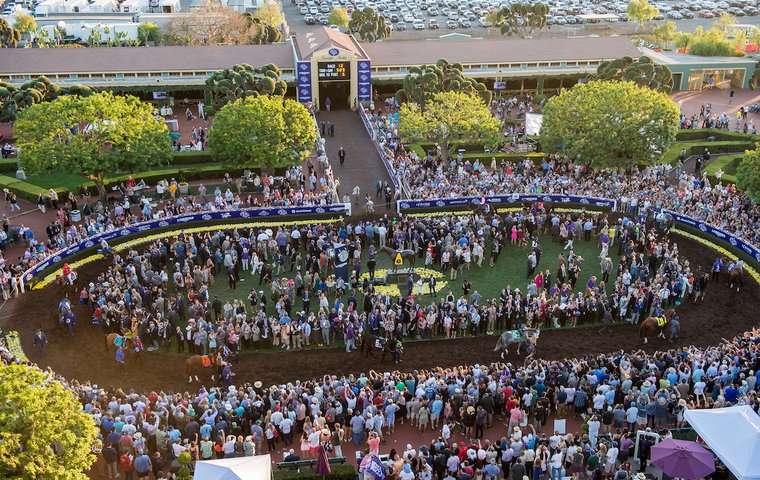 With the mighty exploits of four of the finest American dirt runners for years so fresh in the memory, TRC asked its readers last week to name the one they thought was the best.

Would it be this month's Breeders' Cup Classic hero, Gun Runner; would it be the world's all-time leading money winner, Arrogate; would it be the 2015 Triple Crown and 'Grand Slam' champion, American Pharoah; or would it be dual Horse of the Year California Chrome?
Now TRC's readers are close to the pulse of horse racing. They are a mixture of racing industry professionals, ardent fans and horse lovers. Mostly they are all three of those things. So, when close on 2,000 of them take the trouble to vote, you can be pretty sure you're seeing an accurate picture of what the true American race fan feels.
In last week's article, we put the case for Gun Runner. "That performance [in the Breeders' Cup Classic at Del Mar] was eye-opening," we wrote. "Here was a horse who had gone on improving all year. Maybe even a top-form Arrogate wouldn't have been able to get past him on November 4."
How many readers were impressed enough to vote for him? Not enough.
What about the argument in favour of Arrogate? "The great mistake," we said, "would be to use his last three runs as evidence to dismiss Arrogate from consideration. Those puzzling, unceremonious defeats do not negate the staggering ability he displayed in the four incredible victories that came before them."
Did that help Arrogate's cause? Not enough.
Then there was California Chrome. We said: "Del Mar was the scene of what was surely California Chrome's greatest performance - his five-length victory cruise in the Pacific Classic. After that, Victor Espinoza, who also rode American Pharoah, was moved to described Chrome as 'the best horse I've ever ridden'."
Plenty of voters went for Chrome - a lot more than opted for Arrogate or Gun Runner - but there was not enough of them.
The debate raged in the comments section beneath last week's article, but in the end the emphatic winner was American Pharoah.
Final result
American Pharoah: 54%

California Chrome: 36%

Arrogate: 7%

Gun Runner: 3%
As we wrote before the voting began, "Unlike the other three, Pharoah never raced beyond the age of three, but what he achieved in that imperious 2015 classic season enraptured American race fans and put the sport back on the front pages."
Clearly, a great many have remained enraptured.
There is one crumb of comfort in this result for California Chrome fans, however. After Espinoza said he was the best he'd ridden, we ran another readers' poll - just Chrome versus Pharoah. That time it was an American Pharoah landslide, the Triple Crown winner annexing 89 percent of the vote. Chrome got a lot closer this time.
Coming soon: how do these four compare with other giants of the past 50 years? Watch out for results of a major industry poll next month.