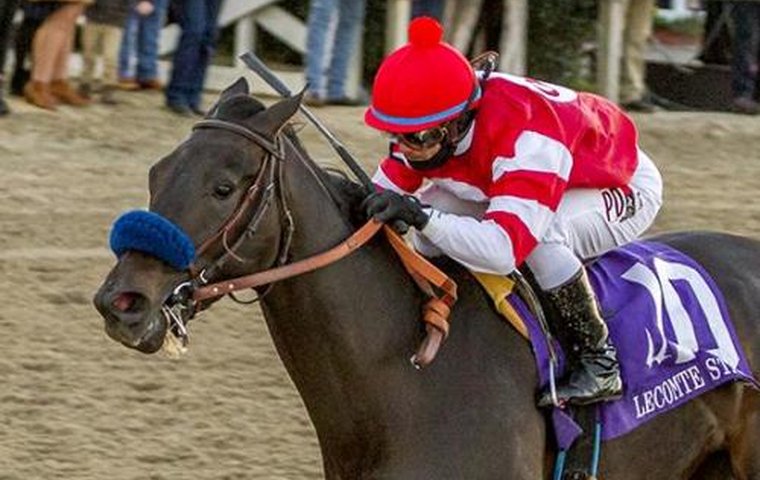 It's week two of James Willoughby's Road to the Kentucky Derby series, in which he analyses the trial action along the way. Here he looks at two trials that took place over the past seven days.

ROAD TO THE KENTUCKY DERBY 2018
Episode 2: LeComte Stakes (January 13, Fair Grounds, Grade 3, 8.5f)
Winner: Instilled Regard
Jockey: Javier Castellano (TRC Global Rank #6)
Owner: OXO Equine LLC (Unranked)
Trainer: Jerry Hollendorfer (#19)
Sire: Arch (#90)
Instilled Regard fled hot competition back home in California for easier pickings in New Orleans. Awarded second after being bumped by disqualified winner Solomini in the G1 Los Alamitos Cash Call Futurity, the son of Arch gave a further boost to that race, following the promoted winner Mckinzie's subsequent victory in the G3 Sham Stakes – Episode 1 in our Road To The Kentucky Derby series.
This was a convincing victory. Settled within easy reach of the early leaders with dead aim on them while racing three out from the rail, Instilled Regard moved on the turn to take it up in the straight. Once belatedly changing legs, he drew off with little fuss under a relaxed Javier Castellano (see video below).
Getting weight from many of his rivals, Instilled Regard did not have to improve on his form out west, underlying the strength-in-depth of the classic rivals on the left coast. He will have no problem stretching out to longer distances and is at least as good a prospect as the more vaunted Mckinzie.
Certainly, Instilled Regard seems a more professional, straightforward type than Bob Baffert's somehow unbeaten runner. He will always make his rivals earn it.
Episode 4: Smarty Jones Stakes (January 15, Oaklawn, Listed, 1m)
Winner: Mourinho
Jockey: Drayden Van Dyke (TRC Global Rank #69)
Owner: Phoenix Thoroughbreds (Unranked)
Trainer: Bob Baffert (#2)
Sire: Super Saver (#218)
No way, Jose! How do you give a Bob Baffert-trained colt an easy lead at Oaklawn? The trainer's record at the track is so imperious he doesn't need his horses to be allowed to shamble along in their own time to the beat of 12.
This was a penalty kick for $90,000 for the colt named for the current Manchester United manager. Like 'The Special One', Baffert has an embarrassment of riches on his playing staff, though the Road To The Kentucky Derby can see quite a few potential galacticos hitting the treatment table and being sent to the sidelines.
The equine Mourinho, a really athletic type, cleared away in his own time in the straight (see video above) and recorded the second-fastest time in the short history of this race. He has speed aplenty but a Derby hero for a sire, so it remains to be seen if he can handle longer distances when he isn't allowed such an easy time.
Incidentally, local boy Van Dyke really does continue to impress with the way he seems to find efficient fractions. True, this was an open goal alright, but, as we have noted before, 'DVD' has a huge future in the sport and seems to be on fast forward up the rankings with each passing month.
Previously in this series