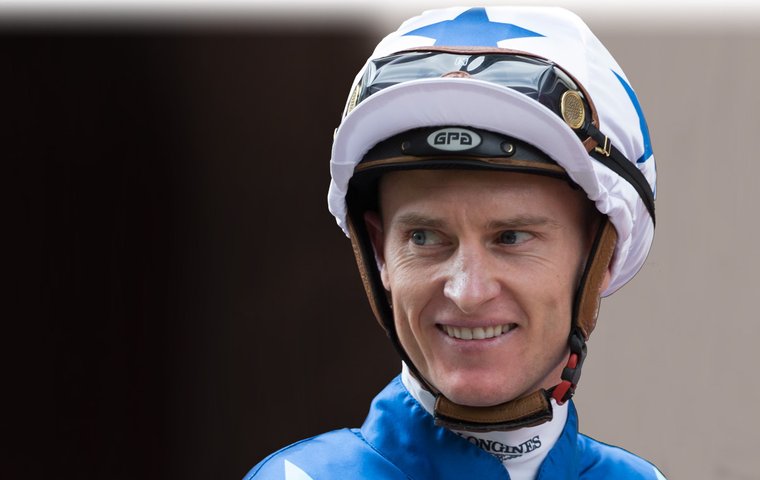 Asked to name the most important asset of a top-class jockey, respondents might state judgement of pace, confidence, a cool-head or strength in the saddle. But none of these are as important as opportunity.

That's why the TRC Global Rankings for Jockeys make no claim to be a classification of pure skill. This is a point we cannot make more strongly, and have underlined in several previous articles, including this one on Silvestre De Sousa; the Brazilian, currently #121 in our list, is surely one of the very best riders in the world based on his domination of British racing, but, for reasons we simply cannot determine, he is overlooked by connections capable of supplying him with the Group-race mounts his talent merits.
This week, TRC readers had their say on riders they consider to be among the global elite, yet our rankings are not able to place there. And their contributions were spot on, for the names mentioned are undoubtedly ones who could be competitive with the likes of Ryan Moore, Hugh Bowman and Javier Castellano in terms of rankings – if they were blessed with the same mounts.
Zac Purton, the 34-year-old Australian notable for his lengthy Hong Kong career, is one name quickly forwarded to us. This is absolutely right, for anyone who watches the regular coverage of the fantastic racing from Hong Kong will testify to Purton's ability to ride with unfailing attention to efficiency.
Purton has ridden 16 Group winners in the last three years from 142 rides (11 percent), and even the premium weighting placed on results there by the TRC algorithm – allowing trainer John Moore to rank in the top ten trainers and Joao Moreira to reach the top five among riders – cannot reflect just how good he is when his achievements are weighed against his opportunities.
Irish maestro Pat Smullen has featured a lot higher than his current #31, peaking at #8 last October. At that stage, Dermot Weld's rider had won no less than 49 Group races in the preceding three-year rankings period. While his talent surely hasn't waned by a pound, his rate of top-flight wins admittedly has, for he has 40 such scores in the last rankings window, and the competitive nature of the world rankings has driven his temporary lull.
It is easy for any racing fan to think the world rankings disfavours their local stars, but the algorithm we use has no national biases beyond those justified by the numbers. How do we know? The ratings are self-correcting, working on the principle of trying to maximise the number of winners indicated by the rankings the following week, where our 'selection' is the highest-ranked Jockey, Owner, Trainer or Sire.
International competition between horses permits competitors from different countries to be linked by common opponents. And, when these connections are too sparse, the numbers are driven by the standard of races assessed by Racing Post Ratings and their relative rarity in the geographical area in which a competitor resides.
Jose Ortiz (#11) and his brother Irad Jr (#32) are two riders very much at the top of their profession. They rank fourth and tenth among US-based riders and it is a fair bet that both will be even higher-ranked this time next year.
Jose has ridden 63 Graded winners from 362 rides (17 percent) while Irad Jr has 53 from 375 (14 percent). Compared with elsewhere, these are high aggregates and flashy percentages, but it must be remembered that the U.S. stages 28 percent of all counting races to the rankings, while a country like Britain has nine percent, Japan has less than eight percent and Hong Kong just one percent.
Opinions on riders are strong and varied wherever you go in the racing world. TRC Global Rankings are an aggregation of achievement in Group and Graded races, weighted by the rarity of accomplishment. It does not reflect whether a rider gets the opportunities he or she deserves.