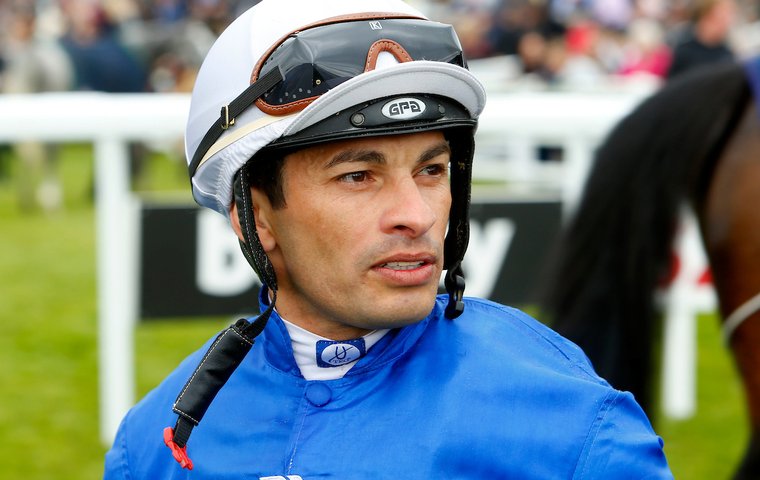 Silvestre De Sousa is leading the flat jockeys' championship in Britain by a wide margin. This sometimes says more about a rider's opportunities than true talent, but the Brazilian is the subject of one of the most extraordinary statistics in the sport:

| | | | | | |
| --- | --- | --- | --- | --- | --- |
| Jockey | Rides | Wins | Strike rate | Impact Value | WAX |
| Silvestre De Sousa | 7179 | 1201 | 16.7 | 1.74 | +149.2 |
| Jim Crowley | 8598 | 1198 | 13.9 | 1.46 | +92.4 |
| Richard Kingscote | 5102 | 714 | 14.0 | 1.43 | +71.8 |
| David Probert | 6240 | 721 | 11.6 | 1.18 | +60.6 |
| Adam Kirby | 8416 | 1241 | 14.8 | 1.50 | +52.0 |
| Andrea Atzeni | 4899 | 708 | 14.4 | 1.50 | +50.0 |
(Data since 2008 for races in Britain, extracted from Proform Professional database)
The final column WAX stands for 'Wins Above Expectation'. It is an aggregate of the total number of winners ridden, minus the implied total from the starting prices of mounts, extracted from the leading betting exchange Betfair.
In ten seasons riding in Britain, De Sousa has ridden nearly 150 winners more than he should have, judged by expected win probability. This is 57 more than the next rider, Jim Crowley, who was champion rider in Britain in 2016.
De Sousa did not win a race at Royal Ascot because most of his mounts started at long prices, which even he could not overcome. A former Godolphin stable rider, he is now largely a freelance, save for a contract to ride for Prince A A Faisal, whose colours have been carried by the likes of G1 winners Belardo and Make Believe in recent seasons.
De Sousa won the G3 Prix Daphnis at Maisons-Laffitte this week, which will be added to his record in next week's TRC Global Rankings. But his Ascot exploits led him to drop a further point in our standings to #123. Yet in our classifications of March 30, 2014, he was #7. In fact, in the TRC rankings for British-based riders, De Sousa stands only 17th.
The graphic of De Sousa's rankings points is almost a monotonic demise, but remember, this is no rider whose skills are on the wane. Exactly the opposite.
In Hong Kong, where De Sousa has spent two successful winters, he is considered to be the only rider of equal stature to fellow Brazilian Joao Moreira, but whereas the Magic Man is increasingly influential on the world stages, De Sousa has been marginalised.
Make no mistake, his British domestic data proves that De Sousa has been hugely underrated by punters for a decade. That isn't the case now, but unfortunately it appears that British horsemen have yet to adjust. In Group races, he finds himself regularly on longer-priced horses than riders who simply don't have his talent.
Godolphin replaced De Sousa with two good young jockeys in James Doyle and William Buick. But Doyle's position has become less certain with Sheikh Mohammed's operation, even though he is still used. Could chief executive John Ferguson's departure perhaps open the door for a De Sousa return?
That remains a long shot. But the fact that De Sousa doesn't have a top job in Britain should be an embarrassment to British owners and trainers. It is like leaving Cristiano Ronaldo on the bench because a lesser forward talks a better game.
The data proves that De Sousa is an extremely valuable commodity because he would be a big upgrade at the margin over some other riders. Only injury can deny him a second domestic title in three years, but he really should have bigger fish to fry than that.