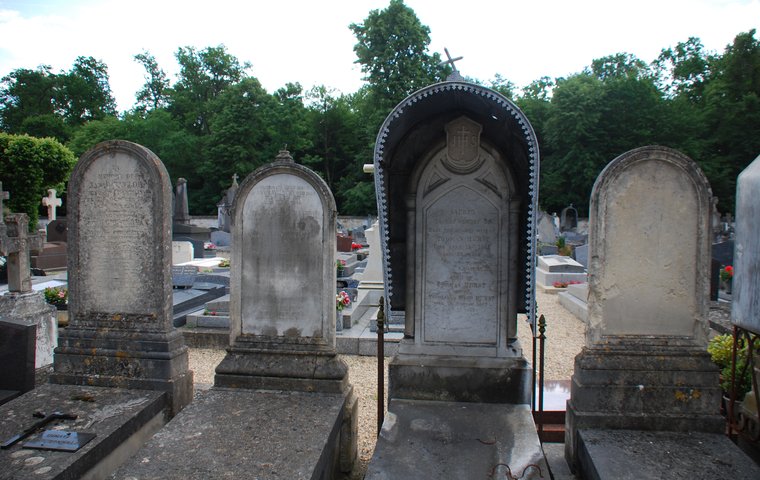 The Prix de Diane at Chantilly on Sunday is one of the highlights not only of the French racing year, but also the fashion scene. A colourful extravaganza of large hats, designer dresses, picnic lunches and champagne, the vast pelouse area in the centre of the track also features live music to get the 30,000-plus crowd in the right mood before racing and a disco finale after the event. But will many of them, if any, be aware of the incredible and sometimes painful history behind it all, in particular of the people who made the race, the track and the Chantilly training centre the spectacular reality it is today?

The traditional Prix de Diane link to fashion and glamour is a magnet that always attracts thousands from all social classes to the famous racecourse with the dramatic chateau backdrop.
For those who can be distracted to watch the racing, this year's event looks an intriguing affair, with English trainer John Gosden's Dansili filly Shutter Speed generally 4-6 favourite after winning the G3 Musidora at York last month and having Gosden's subsequent Epsom Oaks winner Enable back in third at Newbury in April.
The French have some strong candidates. Sistercharlie looked impressive for trainer Henri Pantall when coming with a late run in April's G3 Prix Penelope at Saint-Cloud to beat fellow entry Listen In a shade comfortably over 2,100 metres.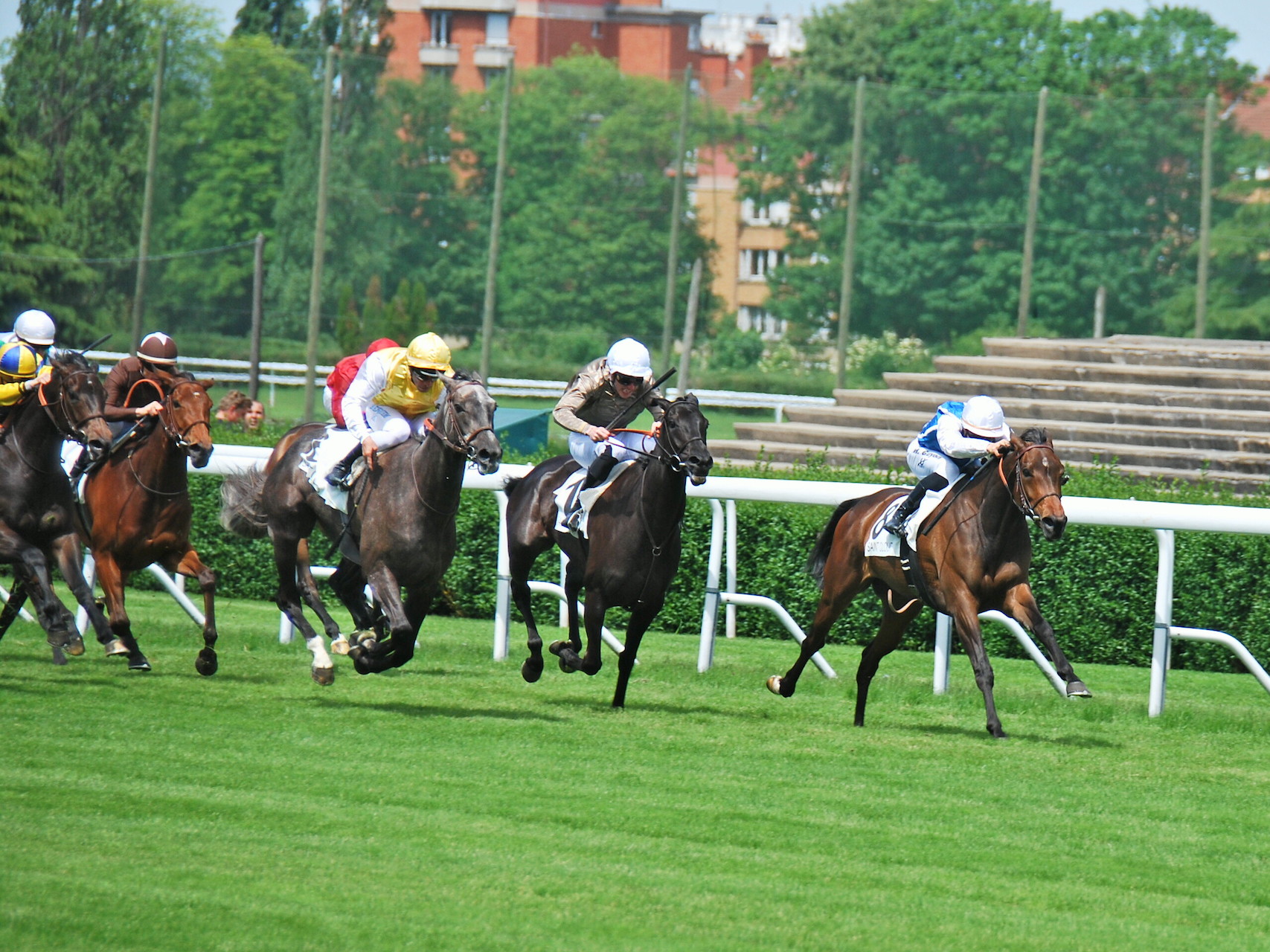 But the second favourite (as short as 9-4) is the spectacularly bred Terrakova, a daugher of the world's top-ranked sire, Galileo, out of the three-time Breeders' Cup Mile winner Goldikova.
Like her mother, the filly is trained Freddie Head for the Wertheimer brothers. She has raced just twice, winning both, and first time out this season on May 23 posted an easy victory in the G3 Prix Cleopatra at Saint-Cloud. Unsurprisingly for a daughter of Galileo, Terrakova looks to posses more stamina than her mother, who was third to Zarkava in the 2008 Diane.
Another leading contender could be Wajna, trained by François Rohaut, and a fine fourth in the French 1,000 Guineas. It looks as if the extra 500 metres on Sunday will suit her.
Sadly, a large section of the crowd will be oblivious to the fact that the racecourse owes its very existence to the pioneer British trainers, jockeys, stable and ground staff who were first brought over from England in the 1830s.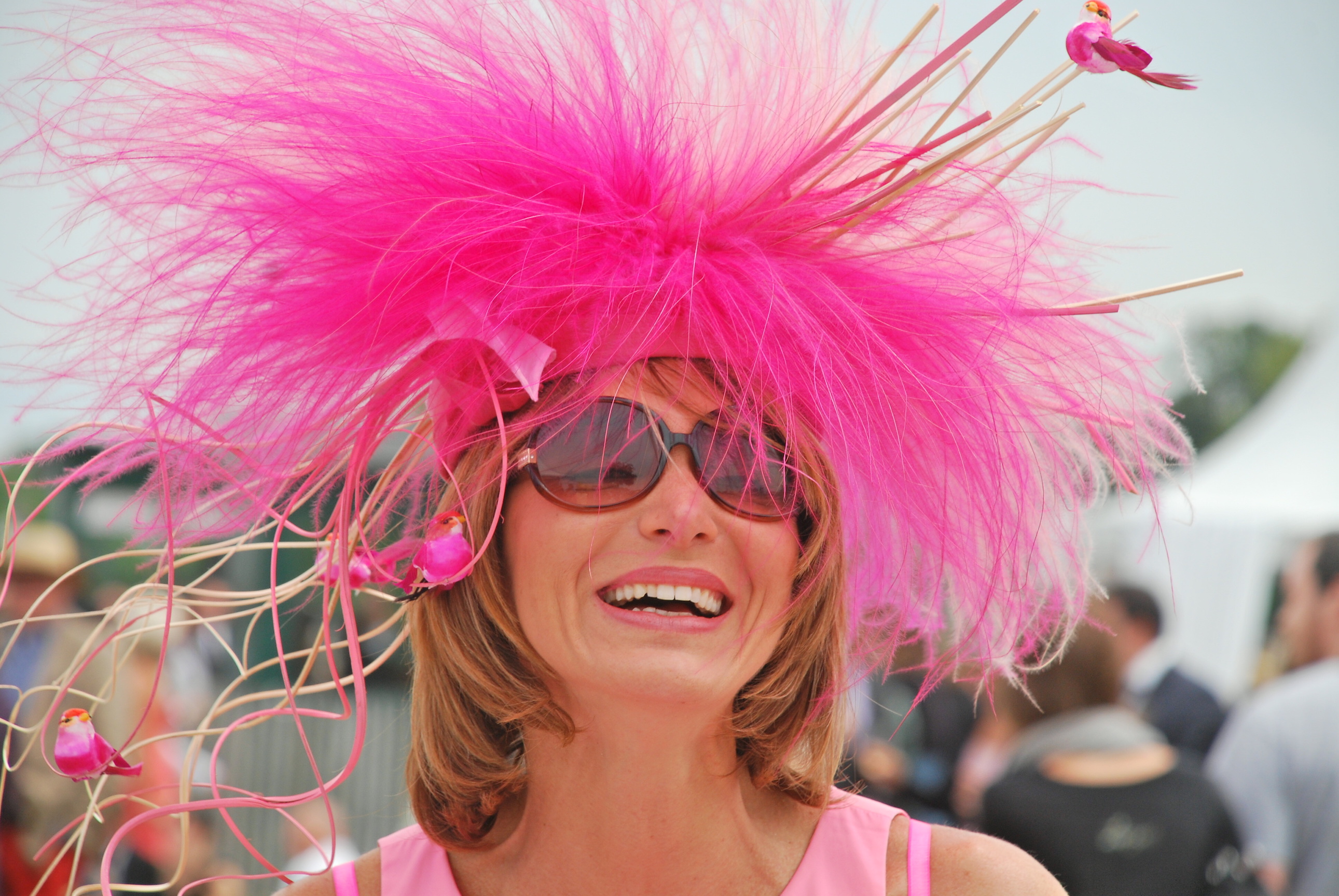 The potential for a racecourse on the lush turf in front of the Duc d'Aumale's Chateau was first noticed by Queen Victoria's cousin, Lord Seymour. The first race was run in 1834 and two years later came the Prix du Jockey Club, the French Derby. The Diane (the French Oaks) followed seven years later. The track has never looked back.
The early pioneer racing families - Carter, Corringham, Cunnington, Flatman Jennings, Hachman, Hurst, Palmer and Wetting - quickly established themselves with stables and soon others, like Bartholomew, Pantall, Pratt and Watkins, joined them. They quickly had the famous forest gallops built nearby, set up training centres in the area and ground staff designed the racecourse that everybody enjoys to this day.
Their descendants helped establish France as a major racing nation. By 1900, out of the 5,556 inhabitants of Chantilly, 1,124 were British.
Decaying memory
The town and the nearby training areas of Lamorlaye and Gouvieux owe a debt of gratitude to the British for establishing a flourishing racing industry, which today has over 100 trainers and around 2,500 horses in training. Their memory lives on. Or does it?
On Sunday, the prize-giving ceremony will take place on the racecourse in front of the winning post. The representative of sponsor Longines and France Galop and local dignitaries will be there to have their pictures taken for all the media to see … while, just across the pelouse, the memory of those who made it all possible is decaying.
In the Cemetière Bois Bourillon not far from the railway station is a section dedicated to the early British racing families and their descendants. Many of the graves are in a poor state after years of neglect.
During the First World War, 13 Englishman from racing families there were killed in action, including famous jockeys Alex Carter, Thomas R Carter and William Planner. Many British families left in a hurry just before the Germans arrived in June 1940, the majority never to return, so it's not surprising their descendants are not near at hand to look after the graves.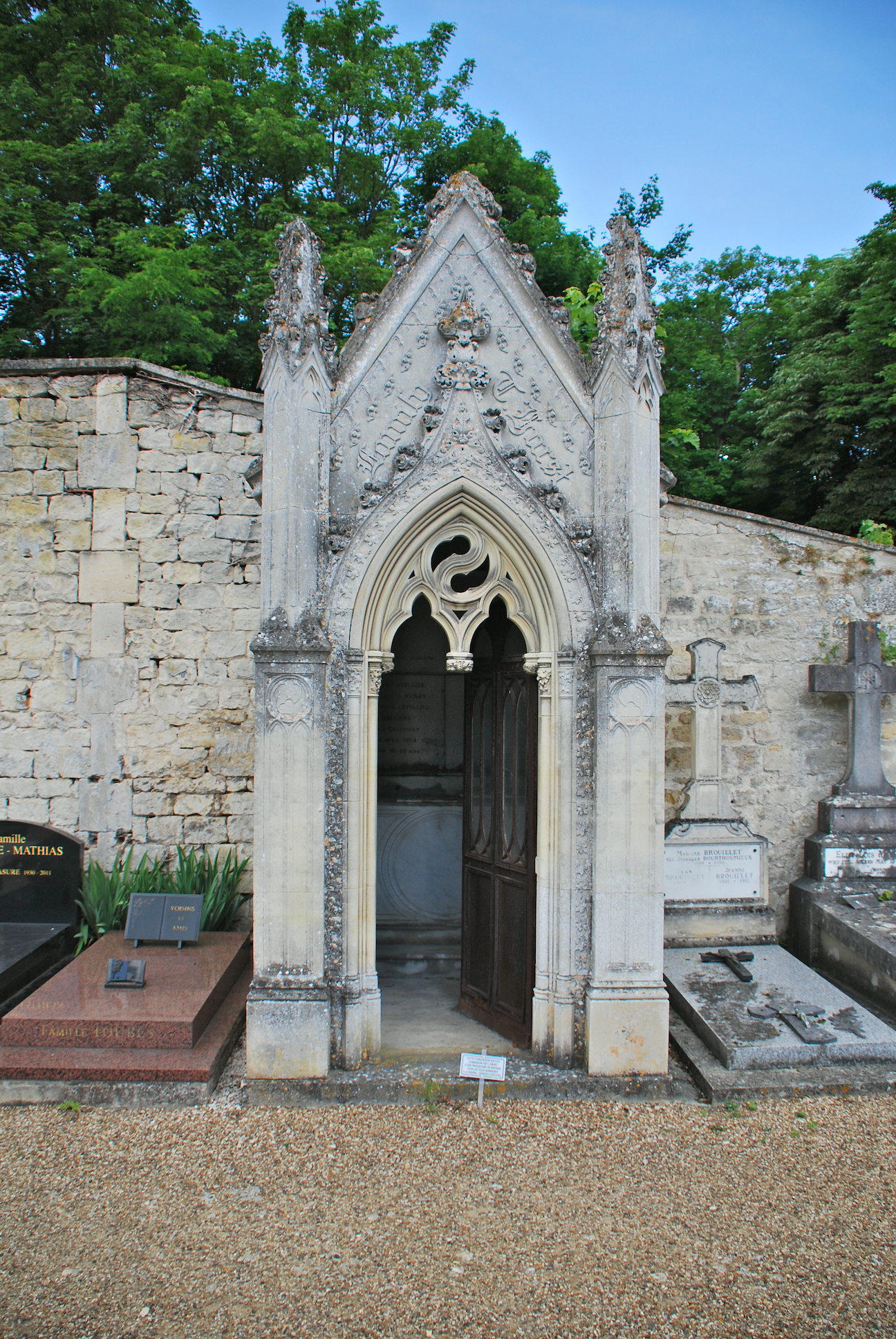 One or two graves currently display the sign Cette concession en Etat d'Abandon fait l'objet d'une procedure de reprise. Veuillez vous addresser a la Mairie service Etat Civil (This concession is in a state of abandon and is undergoing a recovery procedure. Please contact the relevant Town Hall service.)
This is the situation at Thomas Hurst's family grave. Hurst, one of the first trainers in Chantilly, trained the winners of the Diane in 1849 and 1851 with Vergogne and Hervine. The grave has a beautiful design that should be preserved for posterity, but the door to it is dilapidated and the whole thing is in appalling disrepair.
To a degree, the fault lies squarely on the shoulders of the Chantilly Mairie (town council), which has been happy to publicise in tourist literature and local information the English racing heritage that made this provincial town what it is today, but have not wanted to put their hands in their pocket to preserve all these ancient graves.
I sent a letter to the Mairie Adjoint (Deputy Mayor) M. Yves Le Norcy pointing out that, as things stand, a fair number of the old graves still standing with around 45 different names of trainers' and jockeys' families from the 19th century may disappear in the next 20 or 30 years, to be replaced by recent burials, unless something is done to ensure the evidence of the town's heritage will not just be confined to books. Many have already been lost.
At the moment, there are plenty of new graves mixed with the old ones. The Mairie's policy is to try to find a relative when the concession runs out to renew it, which costs €510 for a further 50 years, which generally appears a hopeless task. If no relative is found or the grave is left in a state of abandon, the Mairie finds an alternative solution in line with the law by re-selling the plot for a new grave.
In contrast, the paths between the graves are kept spotless.
According to M. Le Norcy, "The tombs of some of these families in the cemetery are in a bad situation, but some of them are correctly entertained. We think it is part of our heritage, and I hope we can find a good solution, but we must also respect French laws in organizing cemeteries, burials and acknowledge that they have been abandoned for decades."
Perilous journey
In reply, I highlighted the gravity of the situation, that racing pioneers from England who developed the sport in Chantilly and were buried in the Cemetière Bois Bourillon deserved a lot better than applying French graveyard rules and regulations, which have nothing to do with this issue.
Carolyn McCartney, who lives in Surrey, England, with her family, can trace her racing family routes in France back five generations. Her grandparents, like many other British racing families, fled France in May/early June 1940 before the Germans arrived. Her story of her grandparents' plight, which happened to many others at this time, when they lost a traditional way of life, is a major reason why their heritage in the Bois Bourillon graveyard deserves better.
"I am directly descended from the Carters and Cunningtons in Chantilly, and my mother [also born and brought up there] was one of those whose family fled at the last minute," said McCartney. "I remember my mum telling me how her father, Dick Johnson, who was presented by King George V with an MC [Military Cross] in World War One for outstanding bravery when he was just 18, and enlisted in the SOE [Special Operations Executive in the British Secret Service] in World War Two, and grandfather Elijah Cunnington had to get themselves legless before having to shoot their dogs just before they left and managed to sell or give away almost all their racehorses.
"The family then all set off on a perilous journey, before boarding a sea passage from Bayonne [in South-west France] to England."
Internment camps
However, 97 British men and women in the area, the majority racing staff, were not so lucky and ended up spending four years from July 1940 in internment camps - Drancy for the men and Vittel the women, with only one or two exceptions.
"My other great grandmother was quite old and was allowed to stay in Chantilly without being put into a camp," said McCartney. "As she had nursed German POWs during World War One at the Chemin des Dames, she used this to her advantage to go round to her son-in-law's property and persuade soldiers to let her pop in to get some belongings."
The family had left behind a beautiful house and stables and so many family memories.
"My grandparents' property [which is still there with its stables] in Chantilly was commandeered by the Germans during occupation, and just before the American troops arrived to liberate Chantilly [August 30, 1944] they had a party and ended up burning the house down," said McCartney. "During the war years the family lived in York and sadly my great grandfather, Elijah Cunnington, died there in 1943 (only comforted in the knowledge that he could be cremated with his ashes buried in his beloved Chantilly) and my grandfather, Dick Johnson, died in 1946, just a few months after his return from a stressful few year in the SOE.
"I have been twice since I put my parents there in 2014 and, when they were alive, they used to visit the Bois Bourillon cemetière every year, but then we still had relations living there too, so it was all part of visiting them."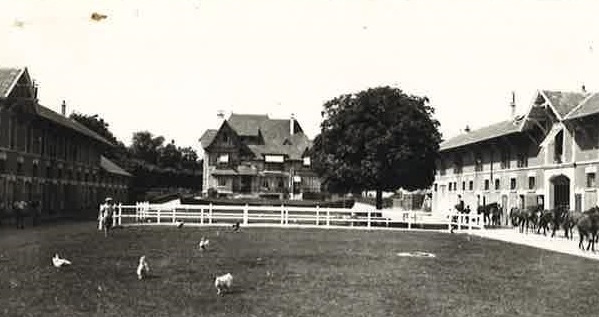 After the war the family returned to Chantilly in 1945 to try to rebuild their life. "Overcoming great financial difficulties, my great grandmother, Mary Cunnington, had the property rebuilt and the family lived in rented accommodation till it was completed," said McCartney.
"It was a very difficult situation as the French did give them some compensation, but only after their own money had been spent. My mother, Patricia Johnson, got a job with an insurance company, Spinks and Co in Paris, which brought money in to feed the family and eventually they received a small pension from Richard Johnson's period in the Army."
But eventually it just proved too difficult and costly to stay in France and the family had no choice but to return once again to England after previous generations of the racing family had been in France for more than 100 years.
"The family property and stables at 2 Avenue des Chartres was eventually sold in 1955 to Alec Head, and exist to this day," said McCartney. "It was originally built by my great grandfather, Elijah Cunnington, after his horse Cri De Guerre won the Grand Prix de Paris in 1928. Richard Johnson was his assistant trainer. His other major training successes were Massine in the 1924 Prix de l'Arc de Triomphe and Mieuxce in the Prix du Jockey Club and Grand Prix de Paris 1936.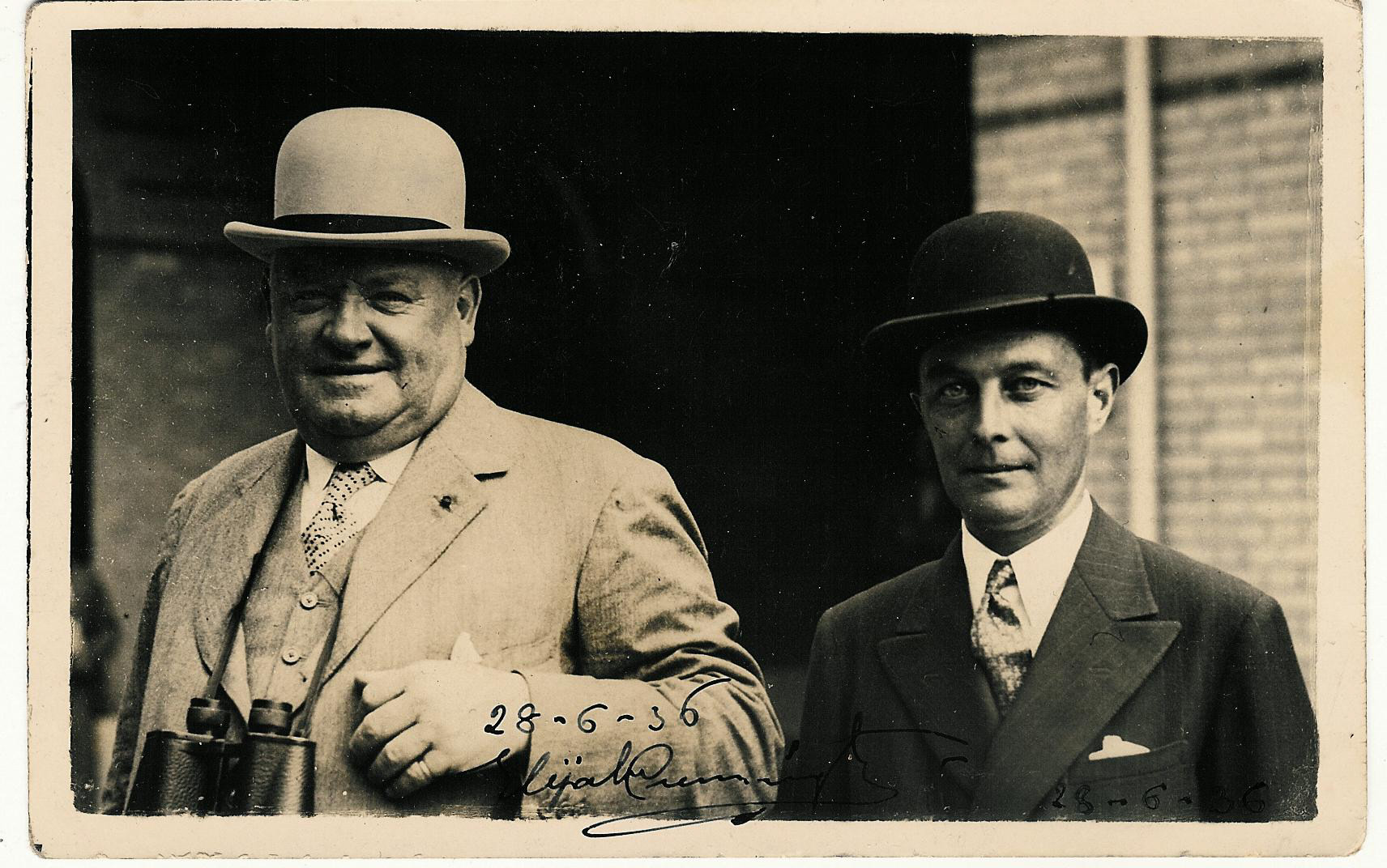 Carolyn McCartney feels strongly about protecting the historic British section of the Bois Bourillon graveyard. As she pointed out, "For me and my children, the Bois Bourillon is an incredibly important part of our history. We have not one but five generations buried there of whom we are very proud. To destroy the evidence of all that history would be disgraceful in my opinion. So many descendants have moved to far-flung places around the world but don't speak French, which means they cannot maintain the plots even if they wanted to.
"I do know that many of my relatives from New Zealand and Australia still go to visit there when they travel to Europe. I have never understood why some of these early trainers who put Chantilly on the map don't appear to have any streets named after them."
Key issues
The contact with the Mairie by myself and others in the English community connected to St Peter's Church in Chantilly seems to have at least stirred some action. The Mairie has now decided to do a full inventory of the English tombs and check the status of each tomb owner.
When this study is finished in two weeks, a group will meet the Mairie to discuss the possibilities of maintaining or restoring some of the graves and have new concessions to ensure this British heritage for future generations. The key issues will be the question of financing restoration work and acquiring concessions, and over what time scale in partnership with the Mairie.
As racegoers on Sunday set out in their finery, to walk along that famous passage through the forest from the train station to the track, they might like to spare a thought for those incredibly talented trainers, jockeys and ground staff buried nearby who had the foresight to construct a fabulous racecourse, build the forest training gallops and set up stables that made this town what it is today, giving pleasure to so many. We should never forget them.