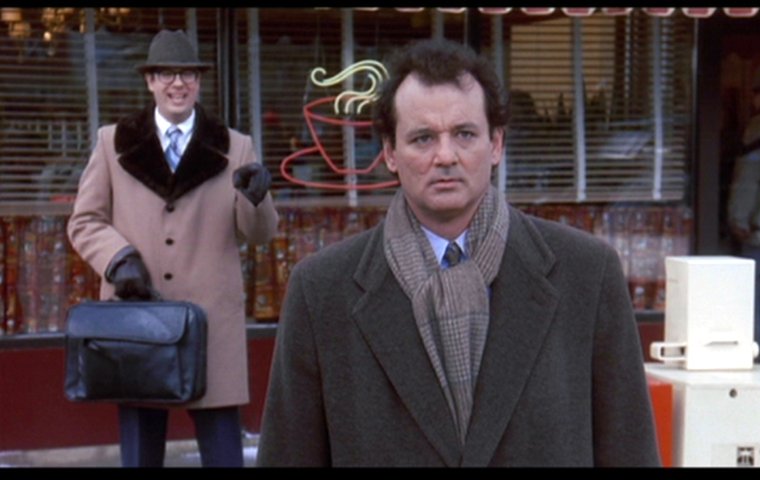 You remember the movie 'Groundhog Day'? Of course, you do! The one where Bill Murray is stuck in Punxsutawney, Pennsylvania. He is living the same day over and over and over again. Every morning he wakes up, desperate to leave Punxsutawney.

For every newly proposed model rule, U.S. racing experiences its own Groundhog Day. We wake up each morning only to confront the same ineffective rulemaking process over and over again, in 30+ different states.
One such example is a set of recommendations made by the Racing Medication and Testing Consortium (RMTC) that, if enacted, would upgrade existing out-of-competition testing rules. The Association of Racing Commissioners International (RCI) voted in December 2016 to approve these recommended rules as a model to be approved separately in each state.
Although I was skeptical, my hope was that all states would rally around this important recommendation and approve it in unison - and within a year.
Lackluster results
I wrote a TRC column to that effect in April 2017, titled "Out of Competition testing: after a decade of neglect, what's next?"
In that piece I opined:
By the way, the new rule is terrific. It is thoughtful, well-crafted, and accompanied by a Prohibited Substance List. This list is modelled after that of the World Anti-Doping Agency (WADA), meaning it is consistent with international anti-doping standards. It greatly expands the number and classes of prohibited drugs. The new list includes, in addition to blood-doping drugs and methods, a broad spectrum of anabolic steroids, peptide hormones, growth factors and related substances. Many of these types of drugs are likely to be detected only in an out-of-competition environment.
Most states can complete the rulemaking process in a year. The start date for this process began when the model rule was adopted by the RCI in December 2016. So, by the end of 2017, we should all know where this is headed.
So where do we stand now – 15 months later.
According to the RMTC's website, as of March 15, 2018, only seven states have passed this set of rules. These are Arkansas, Delaware, Maine, Maryland, Massachusetts, Pennsylvania and Washington. Four other states are in the process of adoption: California, Colorado, Iowa and New York.
Why such lackluster results?
Because there is no central authority in the U.S. for enforcing national uniformity. The RMTC, which has been the driving force for progress in medication and testing issues for over a decade, does not possess the authority to require compliance. Neither does the RCI, the trade association of racing commissions. It all falls to the individual state racing commissions, which have differing rulemaking processes, personalities and agendas.
There is a perception among racing fans that certain horsemen congregate in racing jurisdictions due to lax regulation regarding drugs and testing. The extent to which this is true is, of course, unknown. I believe that rudimentary logic suggests that this occurs, at least to some degree. Any horsemen seeking an edge with an illegal drug that can only be detected through out-of-competition testing would surely gravitate to states that have little or no such testing.
This situation has been a perennial lament of racing fans.
What saved Bill Murray
The initial out-of-competition rule was drafted in 2006, and some states are just now beginning to implement it. If the system doesn't change, we will be waiting another ten+ years for states to pass the new and improved version.
Is there a way out of this exasperating cycle?
Yes, there is.
Just ask yourself - "What would Bill Murray do?"
In the movie, Murray's character changed his behavior over time. And this is what saved him.
Instead of acting the same way, he modified his behavior each day in order to pursue his goals. He dearly wanted to free himself of the repetitious cycle of Groundhog Day, and, just as important, get his dream girl, played by Andie McDowell.
Can the racing industry change its behavior?
Our goal should be to have a single, national rulemaking process that allows for the expeditious implementation of all medication and drug-testing rules.
We do have a lifeline. It is federal legislation called the Horse Racing Integrity Act of 2017.
This legislation, introduced by Congressman Andy Barr (R-KY) and Congressman Paul Tonko (D-NY) calls for a unified rulemaking process the racing industry is lacking. It has the support of over 100 members of the U.S. House of Representatives.
If enacted, this legislation would mandate uniformity in medication and testing rules in all states - just like other professional sports.
The answer to racing's rulemaking dilemma is easy. Just ask yourself, "What would Bill Murray do?"
He sure as hell wouldn't stay in Punxsutawney.

Joe Gorajec has spent his entire adult life in the racing industry and served as the executive director of the Indiana Horse Racing Commission for 25 years (1990-2015). He is also a former chairman of the North American regulators' trade association, the Association of Racing Commissioners International (2008). Now semi-retired, he spends his time consulting, writing and gardening at his central Indiana home.