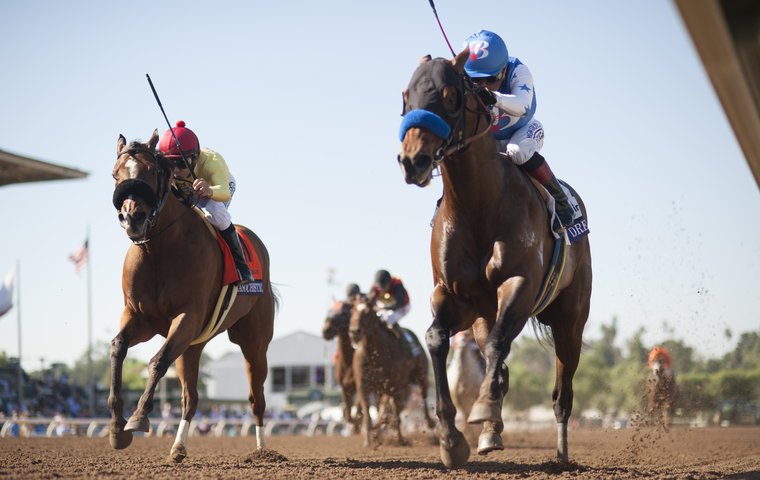 Excuse me for being skeptical. I assume you are, too. I am referring to the new model rule on out-of-competition testing. It was adopted by the Association of Racing Commissioners International (RCI) at its December 2016 Board of Directors meeting in Tucson. This has been tried once before, and it did not go very well.

To refresh your memory, at its annual convention in April 2007, the RCI adopted its first model rule on out-of-competition testing (OOCT). That rule was drafted on the heels of scientists at the New Bolton Center at the University of Pennsylvania developing a method for detecting erythropoietin (EPO) in equine blood.
At that time, this new testing development was hailed as the critical breakthrough needed to combat blood doping in horse racing in the United States.
Many regulators went back to their home states after their 2007 convention and, as is often the case, failed to adopt the same rule that they just approved to serve as a national model.
Dismal numbers
During the past ten years, out-of-competition testing in human athletics and horse racing across the globe has expanded to combat the practice of blood doping and other emerging threats. Those efforts continue to expand.
The Guardian reported last month that the British Horse Racing Authority (BHA) will significantly expand its out-of-competition testing for 2017. Brant Dunshea, the BHA's Director of Integrity and Raceday Operations, predicted that the percent of testing originating from out-of-competition sampling will continue to grow in future years.
Approximately 14 percent of BHA testing will be out of competition this year. Such testing has been 11 percent in France and 10 percent in Hong Kong.
In the U.S., it's just two percent.
The dismal numbers in the U.S. are the result of the lack of a national body to oversee medication and testing regulations. The racing industry in the U.S. is at the mercy of each individual state regulatory body, which totals over 30, to separately adopt the same regulation.
As with most matters within the realm of U.S. racing regulation, even its failures are not uniformly distributed. For example, California, Indiana, Kentucky, Delaware and New Jersey have long-standing well-respected OOCT programs. New Mexico has recently joined their ranks. Most every other state does little or no OOCT.
The scope of OOCT has expanded well beyond blood doping drugs. It can now serve as a deterrent for additional classes of performance-enhancing drugs, including anabolic steroids and repartitioning drugs (such as zilpaterol and ractopamine).
Particularly damning
It is the failure of regulators on this matter that is responsible, at least in part, for the low regard held for the Sport of Kings by its fans and participants.
For example, a recent report titled 2016 Stakeholder Input, issued by the RCI, contains a survey with some eye-popping results. In response to the statement Doping with designer drugs is rampant, 58.1 percent either totally agreed or somewhat agreed. Similarly, 57.2 percent of the respondents either totally or somewhat agreed with the statement Most people I know cheat.
Particularly damning is that the participants in this survey are primarily industry insiders.
Against the backdrop of the failed ten-year-old OOCT model rule, we are now confronted with a 'new and improved' version.
This begs the question – If very few commissions have implemented the original rule, why should we expect them to do anything different with the new rule?
Terrific rule
By the way, the new rule is terrific. It is thoughtful, well-crafted, and accompanied by a Prohibited Substance List. This list is modelled after that of the World Anti-Doping Agency (WADA), meaning it is consistent with international anti-doping standards. It greatly expands the number and classes of prohibited drugs.
The new list includes, in addition to blood-doping drugs and methods, a broad spectrum of anabolic steroids, peptide hormones, growth factors and related substances. Many of these types of drugs are likely to be detected only in an out-of-competition environment.
Some cannot be detected at all at this time. The challenge to the racing industry is to prioritize its research efforts to detect as many drugs of potential abuse as possible. Progress on this front will likely lead to even a greater need for out-of-competition testing.
The new rule effectively bans the use of anabolic steroids for training purposes. Adherence to this rule would prevent the repeat of what happened in the 2016 Breeders' Cup Sprint when second-place finisher Masochist's post-race sample returned positive for the anabolic steroid stanozolol.
The new rule requires the trainer to report to the commission the administration of any FDA-approved anabolic steroid (all others are strictly prohibited). The horse will be prohibited from racing for six months from the date of the last administration. The effectiveness of this rule will require a robust out-of-competition program to ensure compliance.
Can regulators get it right this time?
Reasons to be skeptical
Doing it right means that every state must (1) adopt the new model rule, (2) sample more horses out of competition, and (3) test those horses for more prohibited substances than ever before.
Let's be leery of half measures.
We should insist on receiving all the value and benefits that are manifest in this new model rule. Passing the rule is meaningless if it not implemented. The number of horses tested out of competition in each state should be at least 10 percent of all the horses tested, which is the 'de facto' international standard. Taking samples but not subjecting them to the full complement of testing is not acceptable.
Also, if the model rule gets altered at the state level, which so often happens, it usually diminishes its effectiveness.
So, what are the prospects for this rule?
I don't know. As I said, I'm skeptical.
But we will know soon - within a year.
Most states can complete the rule-making process in a year. The start date for this process began when the model rule was adopted by the RCI in December 2016. So, by the end of 2017, we should all know where this is headed.
But what if little progress is made by the end of the year? What if we are told to be patient and that these things take time?
Well, I've heard those excuses often over the past ten years. It's been the mantra for explaining the failures of a comprehensive, uniform, out-of-competition testing program in the U.S.
Did I mention to you that I am skeptical?
____________

Joe Gorajec has spent his entire adult life in the racing industry and served as the executive director of the Indiana Horse Racing Commission for 25 years (1990-2015). He is also a former chairman of the North American regulators' trade association, the Association of Racing Commissioners International (2008). Now semi-retired, he spends his time consulting, writing and gardening at his central Indiana home.