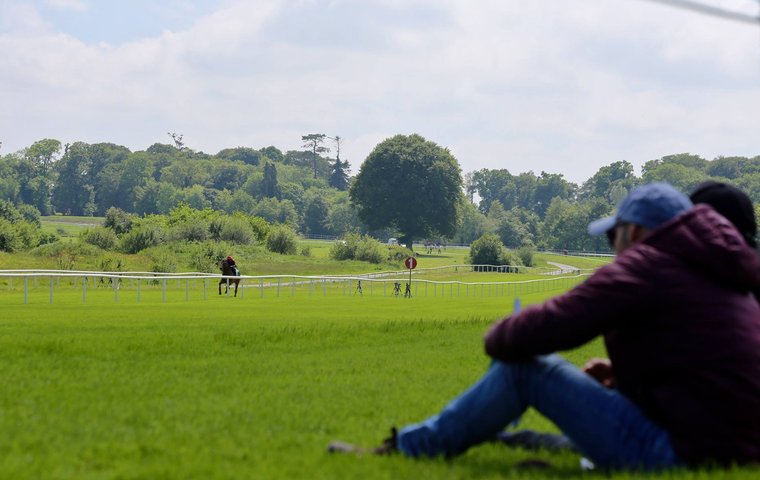 Bob Edwards has enjoyed much success in racing since creating his E5 Racing banner in 2015, including owning no less than three Breeders' Cup winners (New Money Honey in 2016 and Good Magic - in partnership with Stonestreet Stables - and Rushing Fall last year). His first venture into Irish racing was no different, his first purchase winning on debut for trainer Jessica Harrington before placing at G3 level.

With Saturday's Irish 2000 Guineas firmly on the agenda, that colt, Landshark, also flies the flag for Ireland's Goresbridge Breeze-Up Sale, which he topped at €210,000 in May, 2017. His consignor, Egmont Stud, knew his potential before anyone else, and has his half-brother, along with 14 other horses, in their consignment at this week's sale. Amy Lynam spoke to Egmont's Mark Flannery.

AL: Last spring you told me you really liked a Bated Breath colt from your Goresbridge draft. He ended up topping the sale and won on debut as Landshark, before finishing second in the G3 Round Tower Stakes. Has he lived up to your expectations?
MF: I always thought he was a top-class colt and I think he'll be an even better 3-year-old, especially when he steps up in trip on good ground.
I think he will help change the widespread opinion that breeze-up horses are only sharp 2-year-olds. There are plenty of horses bought at the breeze-ups that win at two but keep improving and train on. Hunt is a perfect example, winning three Grade 2 races in the U.S. last year at the age of five.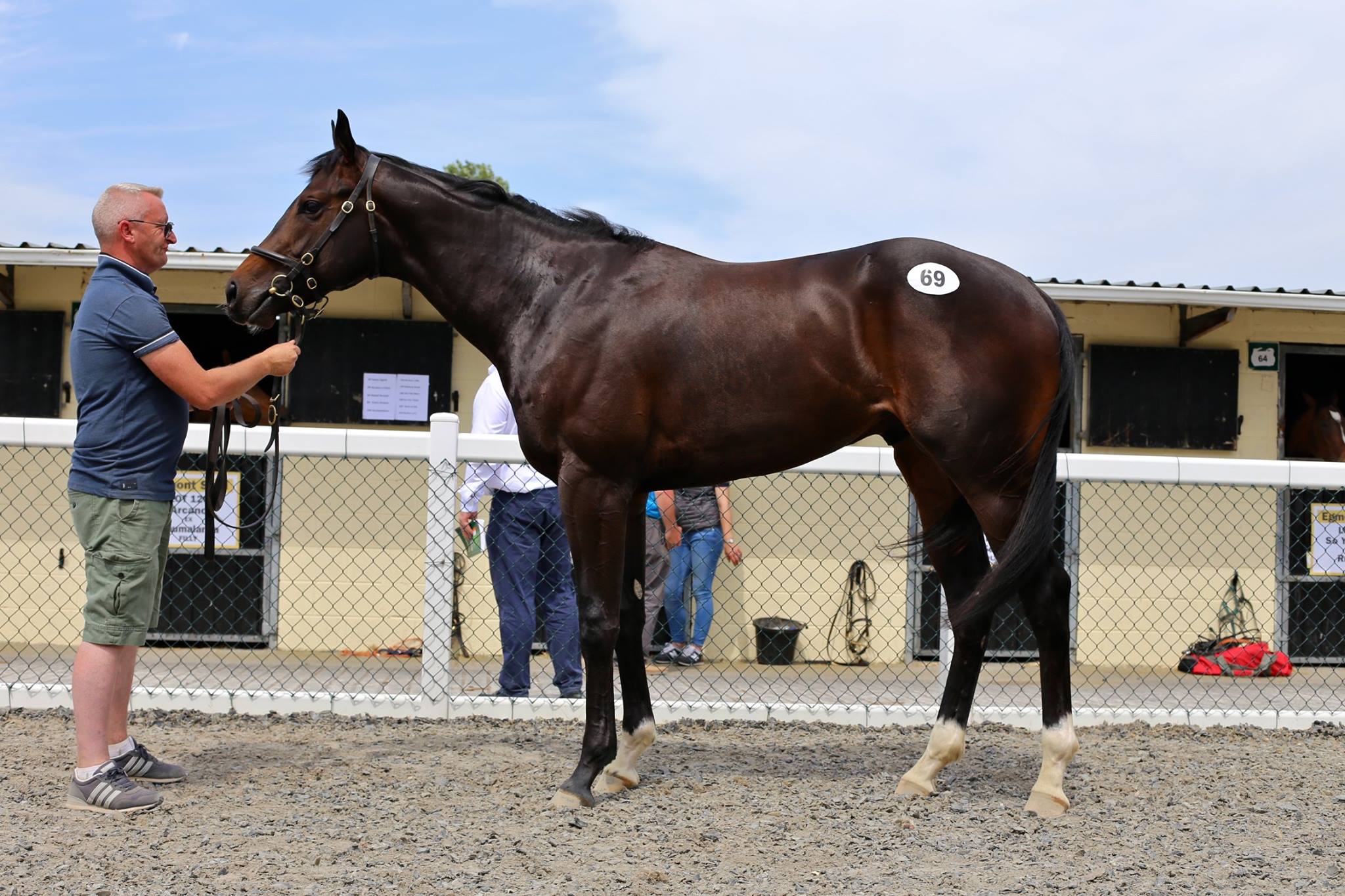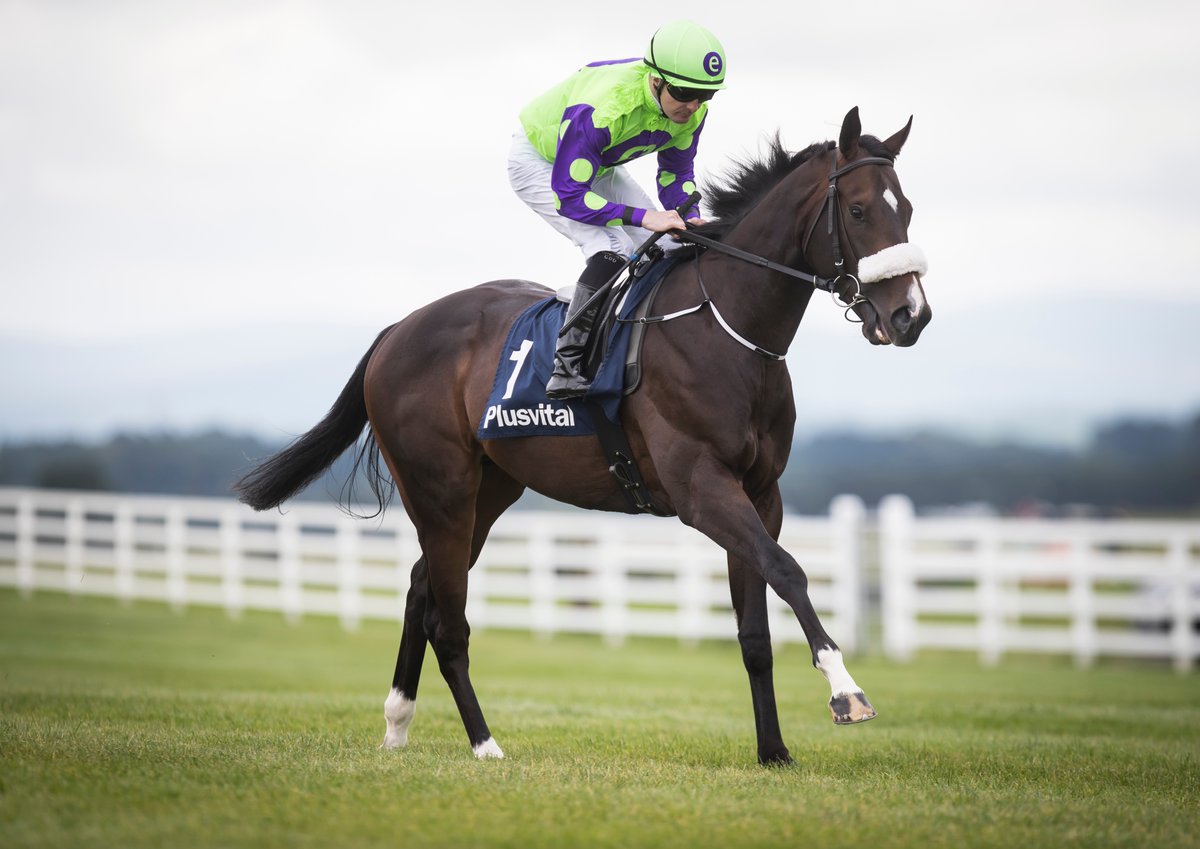 Last year's sale featured some notable pinhooks for you: Landshark's price rose from 5,000 guineas to €210,000, while winner Regina Pacis improved from 6,000 gns to €82,000. Do you think it was simply an impressive breeze that increased their value, or how do you improve your stock?
They have to breeze well, that's the bottom line. But I think both of those horses improved physically, too. At the level we're operating at, we can't afford to buy that obvious horse, so I often look for yearlings we can improve; maybe the sale didn't come at the right time for them, etc. It sometimes works, other times it doesn't, but that's the risk you have to take.
Sire power helps too, and a bit of luck doesn't hurt either!
On the subject of impressive breezes, what importance do you place on timings?
Everyone wants to clock a fast time at the sale, but we don't clock at home. We train them to gallop as fast as they can in a straight line, and they do the best they can do. Timing them won't make them go any faster. After that, you just have to hope they do it on the day.
As for buyers focussing on times, there are an awful lot of talented breeze-up graduates that didn't clock the fastest time. Racehorses aren't bred to peak in April or May, and it shouldn't be all about their 2-year-old career. There's always next season, and the season after that.
Some horses need an extra month or six weeks to get to that level, while others add a second to their time by switching their legs, or by looking at the crowd. Next thing you know, they're halfway down the list.
You have a half-brother to Landshark catalogued next week (lot 81). Does he remind you of his brother?
He's very like Landshark in a lot of ways; he has a super action and is a very well-balanced type, though he's probably a better physical [specimen] than his older brother. I think Foxwedge is a good sire from limited opportunities and he's done very well in the Southern Hemisphere.
Another well-related type is lot 118, an Iffraaj half-brother to two stakes horses, including the dam of Buratino. Their dam is also a Group-placed sister to Danehill Dancer. What can you tell us about him?
We love him. He's a big, strong colt and goes very well. The yearling sales probably came at the wrong time for him, so we got some value, especially when you look at his page, and that he's by a proper stallion.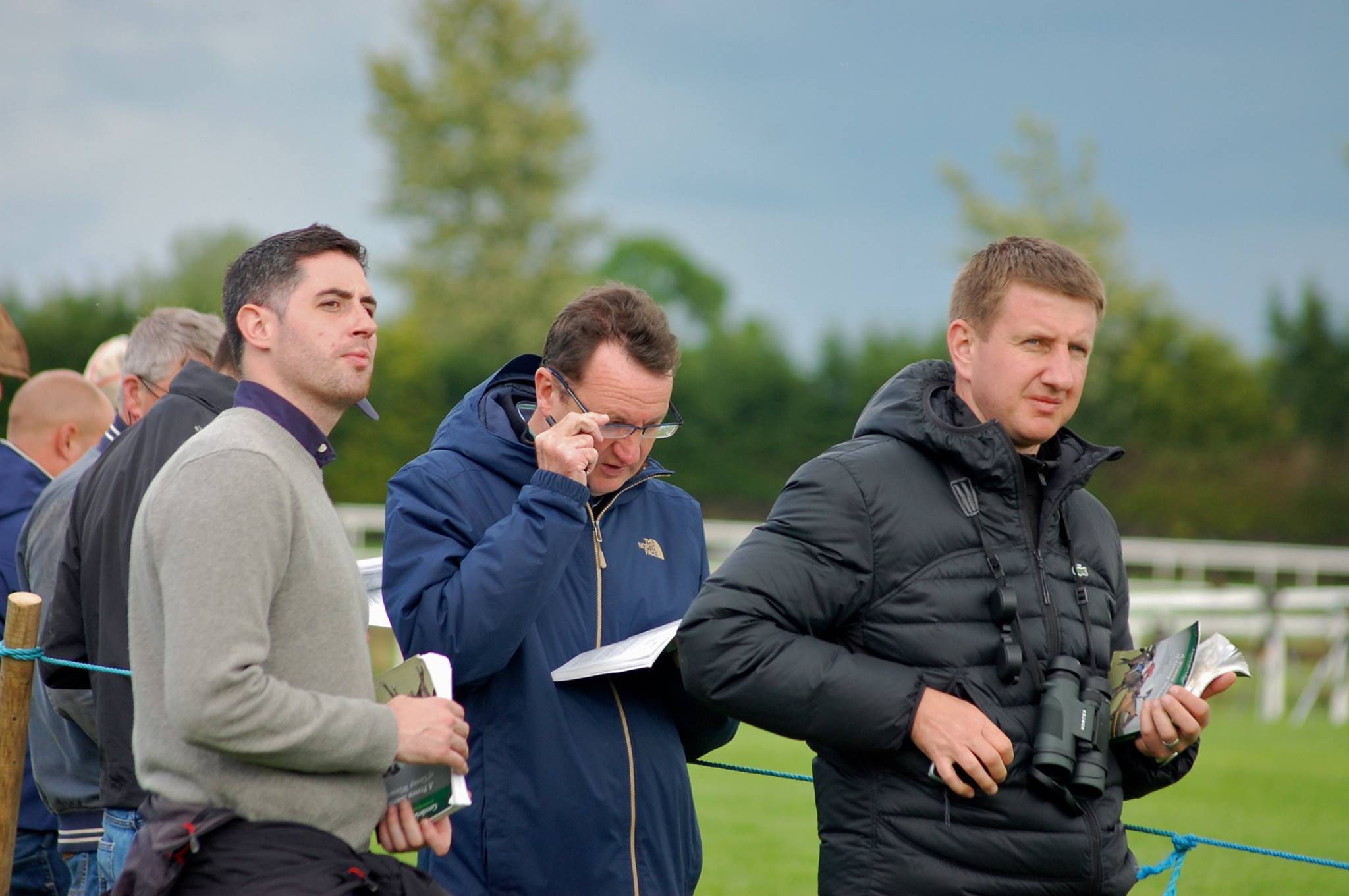 Your 15-strong draft offers a wide range of stallions, from Dark Angel and Invincible Spirit, to the less commercial in Roderic O'Connor and Casamento. How much importance do you place on sires and pedigrees?
You'd love to have all Acclamations and Dark Angels, and that level of stallion, but you need a physical to back it up and, when they tick every box, we often can't afford that horse. No matter how good the sire and the breeze, if the horse doesn't match up physically, it doesn't work.
Do you have a first-season sire pick?Charm Spirit. I sold a lovely filly by him at Doncaster and he had a very good winner at York recently [Charming Kid].
Having sold a son of Bated Breath in his breakthrough year, is there another stallion you deem under-rated or think will gain momentum this season?
A sire that gets loads of winners, including black-type horses, but probably needs a superstar, is Mayson. We've sold a few very good horses by him.
Another is Camacho. He's got a big crop on the track now and should be able to achieve more with them.
Do you think there is another Landshark in this year's batch?
I hope so. We really like the Iffraaj colt and Landshark's brother, while the fillies that are going very well are those by Dark Angel and Exceed And Excel. Another horse we like is the Equiano colt. We have a nice bunch, but everything needs to fall right for them on the day.
The breeze-up season so far has struggled at times, many citing overproduction as a reason. What has your experience been?
It has been tricky and there are definitely too many horses. But, at the end of the day, you have to work with what you've got. We've sold all 12 of the horses we've offered, and we're a bit ahead, but at the first sale, I was worried that wouldn't be the case. I think we, as consignors, need to adjust expectations in the sales ring because it can be very difficult at the middle to lower end of the market. Unfortunately, it's very often the case that your best horse carries the others.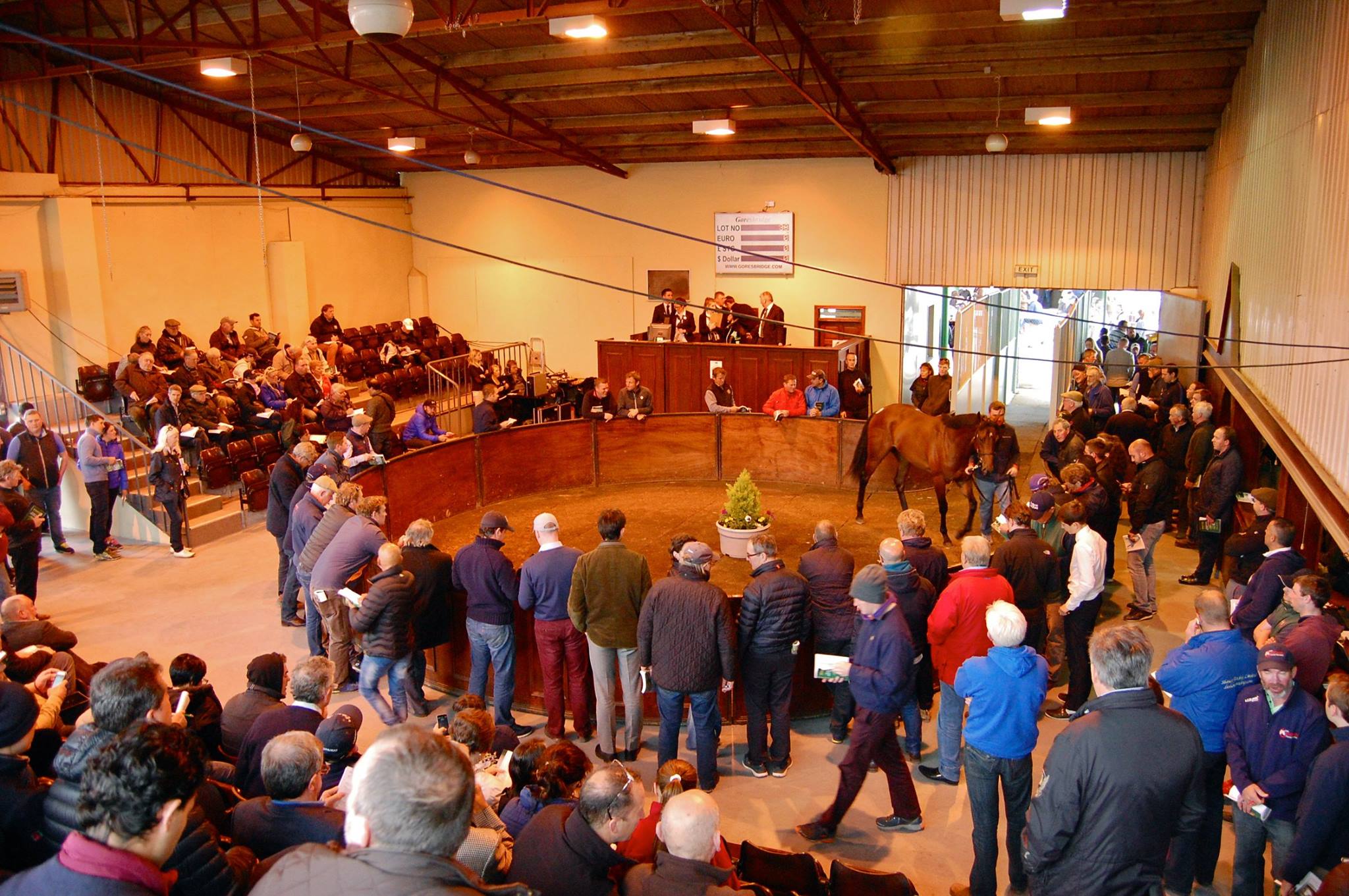 What development would you like to see in the bloodstock and racing worlds in the near future?
The most important person in our industry is the owner. He's the one buying the horse and pays all the fees. I think the owner's experience needs to be improved, whether it be through prize money, or his day at the races.
I also think it's important for us all to give back, too. We bought shares in the Nick Bradley syndicate last year, because we'd made a bit of a profit, and we like to give back to those who buy from us, or do well with our horses.
Another thing I'd like to see change is for our industry to become more positive. A lot of people have a habit of knocking things, whether it's writing negative articles, or complaining about the sales. I think it gives a bad impression to others and often, they're making something out of nothing.

Goresbridge Breeze-Up Sale, the largest sale of its kind in Europe, takes place on Thursday and Friday (May 24-25), with the horses breezing at Gowran Park racecourse near the sales complex in County Kilkenny.
The catalogue and videos of each lot are available to view online here, with Irish Thoroughbred Marketing available to assist any interested buyers in planning their trip.