The chances are high that it will be a world-class Italian jockey celebrating victory after Sunday's Prix de l'Arc de Triomphe. Agreed? And it will be Frankie Dettori, the rider of the great, hat-trick-seeking, odds-on favourite Enable, right?

Well, not necessarily.
Dettori, who has already won the Arc a record six times, is #1 in the TRC Global Jockeys' Rankings, one of four Italians in the top 40. At #13 is Japan-based Mirco Demuro and at #28 comes UK-based Andrea Atzeni. But it is the next-highest Italian who concerns us here - Demuro's younger brother, Cristian.
------------------------------
Will Enable be so lucky next time? Click here for Arc facts and figures
------------------------------
The 27-year-old, currently ranked #33, and a Sardinian just like Dettori, is a real rising star in France - seven G1 victories in the past three and a bit years testify to that. And on Sunday he believes he has a huge chance of beating Enable when he renews his partnership with the Prix du Jockey Club hero Sottsass.
The son of Siyouni heads into Sunday's historic race disputing second favouritism with Ballydoyle's Juddmonte International winner Japan after a fascinating victory in his prep race, the Prix Niel over the Arc trip (2,400 metres - a mile and a half) on Arc Trials day at ParisLongchamp.
Sottsass won the G2 in a fast time despite being trapped on the rails in the straight until almost too late (see video above).
"Small fields tend to be tactical and I found myself hemmed in up the straight," says Demuro. "Fortunately, a gap opened up between the two in front entering the final 100 metres and Sottsass's instant acceleration got us out of trouble to win the race comfortably in the end."
He added, "In the winner's enclosure, [connections were] laughing about what happened and were pleased the horse didn't have a hard race."
Demuro has been based in France since 2013. The seven top races he has won there since 2016 are: La Cressonnière (Poule d'Essai des Pouliches, Prix de Diane in 2016), Brametot (Poule d'Essai des Poulains, Prix du Jockey Club in 2017), Mont Ormel (Grand Prix de Paris, 2017) Olmedo (Poule d'Essai des Poulains, 2018) and Sottsass (Jockey Club, 2019).
And, joining brother Mirco in Japan on a two-month riding stint last winter, he rode 18 winners, including the G1 Hashin Juvenile on the filly Danon Fantasy.
Yet Demuro considers none of them can match Sottsass for ability on the racetrack.
"He is a strong horse and easily the best I have ever ridden, a horse of great quality with a fantastic turn of foot," he says. "There are some good horses in the Arc, and obviously Enable will be difficult to beat, along with Japan, and Waldgeist, who was very impressive in the Prix Foy [also over 2,400 metres on Arc Trials day], is sure to run well. But, if I had to choose any mount in the race, I would still prefer to ride Sottsass."
Demuro may not have the experience of Dettori, but don't expect him to worry about that. "I am quite cool for the big races and don't get nervous about them," he says.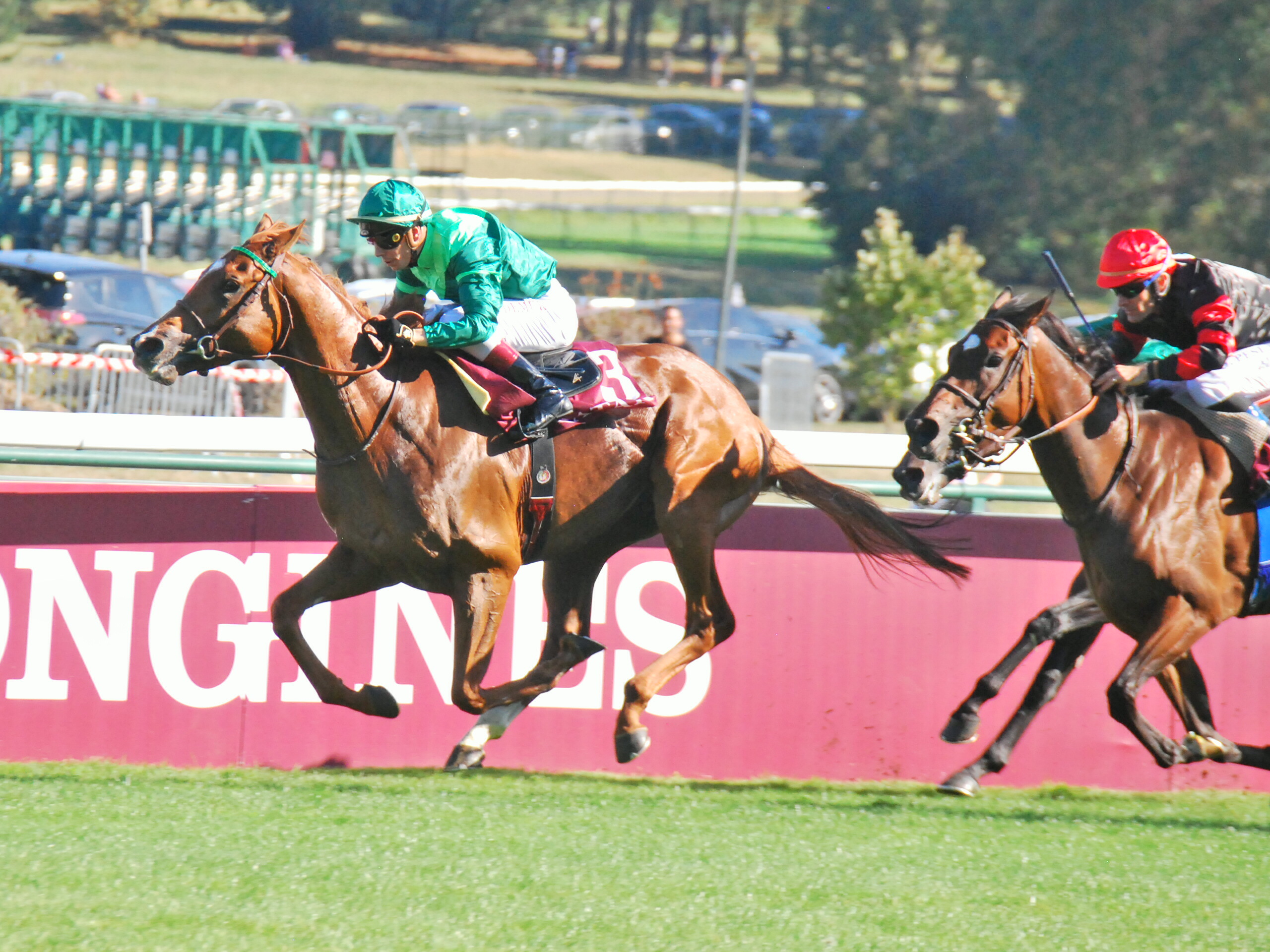 Sottsass, owned by American industrialist Peter Brant's White Birch Farm, is a half-brother to the prolific G1-winning 5-year-old Sistercharlie, America's female turf horse of the year in 2018. Their dam is the ten-year-old Galileo mare Starlet's Sister.
Strictly on one line of form, Sottsass appears to have a good chance of beating both Enable and Japan. The key horse is André Fabre's 3-year-old colt Roman Candle, who was fifth, beaten just over seven lengths by Sottsass in the Jockey Club at Chantilly in June.
In his next race, Roman Candle was just under two lengths behind when fourth to Japan in the Grand Prix de Paris. Japan then went on to touch off Crystal Ocean at York. Crystal Ocean had previously just been edged out by Enable in the King George at Ascot.
Sottsass is trained by Jean-Claude Rouget, who runs yards at Pau in South-West France and Deauville in Normandy, where Sottsass has been training.
"I am living in Lamorlaye [near Chantilly] and every Tuesday I go up to Deauville to ride out Sottsass in a good gallop and [owner-breeder] Gerard Augustin-Normand's horses at the yard," says Demuro. "Sottsass has progressed since the Jockey Club and has been working very well."
Demuro is under contract to ride Augustin-Normand's horses and picks up regular other mounts on a freelance basis through his agent. He currently lies fourth in the French jockeys' championship with 107 winners.
Like Demuro, Rouget and Brant are looking for their first Arc win. Brant owned Triptych, who was twice third - in 1986 and 87.