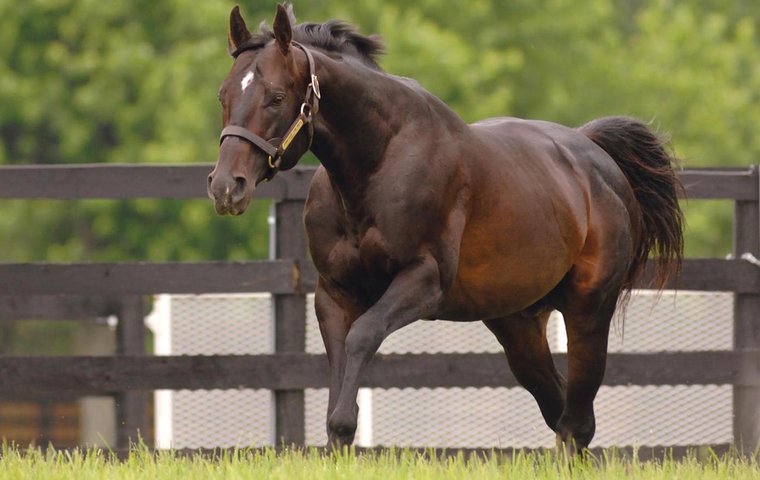 The weekly TRC industry digest - a round-up of international racing news from the past week.

Romanet backing Stronach Group on medication
Europe: Louis Romanet, chairman of the International Federation of Horseracing Authorities (IFHA), has given his "complete support" to the Stronach Group, which last week outlined its intentions to bring its medication policies in line with international standards, notably those outlined in Article 6 of the IFHA's International Agreement on Breeding, Racing, and Wagering (IABRW).
In a statement, Romanet clarified that the "core mission" of the IFHA is to "protect the safety of horses and riders and to ensure the integrity of our sport. An unwavering anti-doping policy in both training and during competition is of the utmost importance to safeguarding the welfare of racehorses and the fairness of racing".
"I am calling on other jurisdictions and race organizers in the United States to adopt stringent medication principles in accord with Article 6 of the IABRW," continued Romanet. "This adoption, in addition to the implementation of the guidelines outlined in the recently introduced Horseracing Integrity Act of 2019, will apply internationally accepted measures that protect horses, jockeys, and all stakeholders of our great sport."
Thumbs up for Lasix at Los Al
North America: Ed Allred, the owner of Los Alamitos Race Course and a major Quarter Horse owner and breeder on a national basis, said that Lasix will continue to be allowed at the current year-round Los Alamitos Quarter Horse Racing Association meeting as well as during the upcoming Los Alamitos Racing Association Summer Thoroughbred Meet opening on June 27.
"I believe that the continued use of Lasix is in the best interest of the horses and, as such, is a major contributor to the safety of the industry's human and equine athlete. I shudder to think of the consequences to racehorses and their riders if Lasix was banned," said Allred.
Allred's statement was made in response to Thursday's announcement that Lasix will be banned at California racetracks owned by the Stronach Group.
"Los Alamitos Race Course will review the reforms suggested by the Stronach Group with other stakeholders in the industry, including owners, trainers, jockeys, regulators and other track operators. Obviously, everyone is interested in making those reforms that will contribute in making the sport of racing better for everyone, including the wagering public."
Since 2015, the Los Alamitos Quarter Horse Racing Association meet has had a zero-tolerance policy against Clenbuterol, Albuterol, Zilpaterol and similar B2-agonists and conducts hair testing prior to major Quarter Horse stakes races.
Zayat mourns Pioneerof The Nile
North America: WinStar Farm stallion Pioneerof The Nile, the sire of American Pharoah, died suddenly this week. The 13-year-old had just bred a mare and 'started acting uncomfortably once he was back in his stall', a statement read. He was en route to a clinic when he died.
The son of the 2003 Belmont Stakes winner, Empire Maker, was a multiple G1-winning millionaire on the racetrack until injury forced his retirement in 2009. Before moving to WinStar he stood at Vinery Stud for a fee of $17,500, and, in his second season, he sired U.S. Triple Crown winner American Pharoah.
"We are all extremely saddened by the loss of Pioneerof The Nile," said WinStar's Elliott Walden. "He was a superior physical specimen, a Triple Crown Sire, and a unique personality. All of us at WinStar are heartbroken."
Pioneerof The Nile's owner, Zayat Stables' chairman and CEO Ahmed Zayat, talked about his loss on Twitter. "Incredibly shocked and saddened by the sudden loss of my Pioneerof The Nile," he wrote. "He was not only my first homebred he was one of my GREATEST."
Pioneerof The Nile was a leading sire of his generation for the past three years and is currently #91 in the TRC Global Sire Rankings.
Kementari to stand alongside Lonhro
Oceania: Darley has confirmed that 2018 G1 Randwick Guineas winner Kementari will stand alongside his sire, Lonhro, at Kelvinside for the forthcoming Southern Hemisphere breeding season.
The dominant 3-year-old of his generation in Australia is from the winning Redoute's Choice mare Yavanna and is a half-brother to Godolphin's stakes winner Telperion (Street Cry).
Darley's Head of Sales, Alastair Pulford, said, "The point that can't be made strongly enough is his dominance as a 3-year-old.
"You need only look at the quality of the horses that finished behind him in the Randwick Guineas to see the sort of horse he is. And he's by Lonhro, one of the great colonial-bred stallions, who just keeps proving how big an influence he is on the Australian racing and breeding industry."
Kementari will stand at a fee of $33,000.
BHA in 'civil war' with British jumps trainers
Europe: A British Member of Parliament, Laurence Robertson, chair of the All-Party Parliamentary Racing and Bloodstock Industries Group, has been forced to intervene in a civil war between the British Horseracing Authority (BHA) and several top UK-based jumps trainers.
A trio of trainers - Henrietta Knight, Mick Channon and Charles Egerton – wrote an open-letter to British trade paper the Racing Post criticising chief executive Nick Rust - labelling him "clearly not qualified" for the role - and bemoaning the "lack of leadership [within the organisation] over the last two decades". The letter went on to question the "culture within the BHA" and the "lack of knowledge of the people they have chosen to employ".
The triumvirate believed that the BHA has "become a liability and detrimental to the future survival of our industry".
It seconded the views of former champion jump jockey AP McCoy on the increasing amounts of "people from the Antipodes" – branding them "questionable appointments" - saying that Australia is a "region where they have successfully placated the 'angry brigade' and regulated jumping to near non-existence".
Robertson suggested that "matters could be resolved in a sensible way" - the BHA is, however, yet to reply to the open letter.
Read the full letter here.
Big-name trainers join King Power team
Europe: King Power Racing has added Sir Michael Stoute, Karl Burke and Tim Easterby to its roster of trainers in order to "get a better geographical spread" in England.
The three classic winning conditioners join Andrew Balding, Ralph Beckett and Richard Hannon, who handle the bulk of the horses, as well as David Elsworth, Martyn Meade and David Simcock.
Most notably Stoute has received 1000 Guineas hope Queen Power, a daughter of Shamardal who cost 500,000gns and won of her only start as a yearling at Newmarket last October.
Following the death of founder and Leicester City owner Vichai Srivaddhanaprabha in a helicopter crash last year, the operation has passed to his son Aiyawatt.
The move comes weeks after the emerging force announced that it had appointed champion jockey Silvestre de Sousa as retained rider. The globetrotting Brazilian is currently wintering in Hong Kong but is due to return to the UK on Monday and is expected to take his first rides for his new employers at Doncaster on Saturday week.
"I'm very excited about the season ahead with King Power," said De Sousa. "They have some exciting horses to look forward to. Vichai Srivaddhanaprabha was a very keen owner and gave the racing industry tremendous support. I'm hoping to do him proud on his horses."
Record crowds for Cheltenham Festival
Europe: The Jockey Club has revealed that the total attendance for the four days of the Cheltenham Festival is a new record at 266,779, with the previous best being 262,637 last year.
The attendance on Gold Cup day came to 71,816, a new record for the climax of the Festival, as against 70,684 in 2018. In fact, all four days were up on the previous year's tallies.
Award of merit for Messara
Oceania: Industry leader John Messara has been chosen to receive the 2019 Longines and IFHA International Award of Merit, which recognises distinguished horsemen and horsewomen for lifelong contributions to Thoroughbred racing.
Messara has been a key figure in Australian racing for more than three decades, and he is the owner and chairman of Arrowfield Stud in New South Wales. He will be honoured during a ceremony on 11 April in advance of the G1 Longines Queen Elizabeth Stakes at Randwick, scheduled to be the final race in Winx's career.
The Australian served as chairman of Racing New South Wales between 2011 and 2016, the inaugural chairman of Racing Australia from 2014 to 2016, vice-chairman of the Asian Racing Conference between 2014 and 2016, president of Thoroughbred Breeders Australia in 2007 through 2008, and inaugural chairman of Aushorse from 2001 to 2008.
Previous winners include the Magnier family and trainer Aidan O'Brien, Japanese jockey Yutaka Take, the Romanet family, leading Irish trainer Jim Bolger, past French champion trainer Alec Head, Seth Hancock of Claiborne Farm, and the late Marcel Zarour Atanacio, former chairman OSAF.
Boost for Retired Racehorse Project
North America: Taylor Made Sales is lending its support to the Retired Racehorse Project by sharing the Keeneland September Sale Bonus Program awards earned by its Bloodstock Investments IV pinhooking partnership graduates.
"Thanks to Keeneland's generous September Sale Bonus Program, our partners received a $15,000 bonus in 2018 as a result of Improbable and Sombeyay's Graded stakes victories," said Katie Taylor, who handles investor relations for Taylor Made Sales and manages the Bloodstock Investment IV partnership.