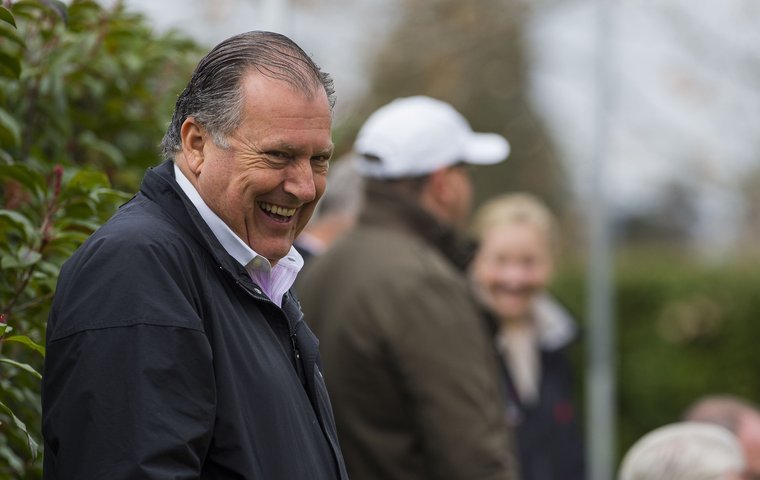 John Messara is possibly the most influential figure in Thoroughbred racing in the Southern Hemisphere. The chairman and owner of Arrowfield Stud in New South Wales, he has an international reputation as a maker of stallions, among them Danehill, his son Redoute's Choice, and his son Snitzel, currently the sixth highest-ranked sire in the world.

A past chairman of Aushorse Marketing (2001-08) and Thoroughbred Breeders Australia (2007-08) and member of the Australian Pattern Committee (2006-16), he led Australian racing through a dynamic period of reform as chairman of Racing New South Wales (2011-16) and Racing Australia (2013-16), and contributed at an international level as vice-chairman of the Asian Racing Federation (2014-16).

Who do you believe is the most important figure in the history of racing around the world?
I think Sheikh Mohammed is possibly the most important figure in all my time in racing. I do not say this only because of the breadth of his financial commitment to the sport, but because of what he puts into our industry to benefit others, such as Darley Flying Start, the Godolphin Stud and Stable Awards and numerous other initiatives in research, Thoroughbred aftercare etc. In the many countries where Darley and Godolphin operate and beyond, Sheikh Mohammed puts in more than he takes out.
Which is your favorite venue and race (anywhere in the world)?
There are some great racetracks around the globe, and in my country, Australia, Randwick and Flemington are two iconic tracks where much racing history has been created, staging great events such as the Melbourne Cup, The Championships and The Everest [see the video below of Redzel's victory in the inaugural running of the world's richest turf race]. Those big days mean a lot to me, although no one can fail to be touched by the Kentucky Derby or the Royal Ascot meeting.
What is your fondest memory in racing?
It dates back to 1983, when Starzaan, a filly I purchased as a foal out of a paddock in New Zealand, went on to win the Australian Oaks at Randwick, my first Group 1 winner, as something of an outsider in what was arguably one of the strongest renewals in the race's history. I had a fervent belief she would win it and ensured that my parents, family and staff were all in attendance at the time. It was unforgettable!
What do you see as the biggest challenge racing faces today?
I think it's clear to all that racing needs to find ways to appeal to the younger generations in this era when there are so many other leisure and gambling options. We also need to be acutely aware of animal welfare issues if we are to maintain our social licence. Having said that, I know that bona fide racing people love their horses and treat them well.
If you could change one thing in racing, what would it be?
I would be unrelenting in driving out the cheats and maintaining a level playing field for all participants.