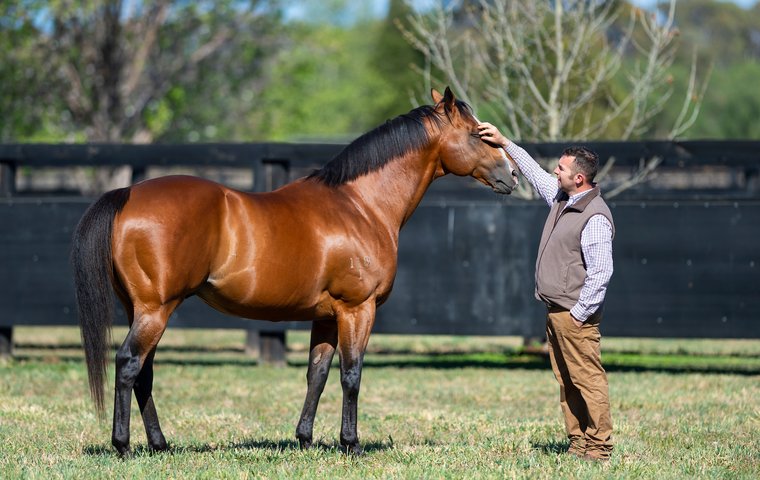 The weekly TRC industry digest - a round-up of international racing news from the past week.

Ahmed Zayat 'close to bankruptcy'
North America: Triple Crown-winning owner Ahmed Zayat is close to bankruptcy, and an emergency motion ordering a receiver to seize control of his stables, including its horses, has been granted, according to a report in the Lexington Herald-Leader.
Zayat and Zayat Stables are named as defendants in a $23 million lawsuit, which was filed on Tuesday in Fayette County Circuit Court by New York-based investment firm MGG Investment Group, according to court records.
The Egyptian-American businessman is accused of secretly selling nine of his shares in 2015 Triple Crown winner American Pharoah, pocketing $3.3 million, that were then being used for collateral on outstanding debts. It is also alleged that he sold assets related to his shares in Bodemeister, Justin Phillip and Eskendereya to name but a few.
Zayat has been in legal trouble before. In 2009, Fifth Third Bank sued him for $34 million, alleging that he had defaulted on loans. A deal was reached in 2010 in federal bankruptcy court in New Jersey to repay the loans as well as reorganising Zayat Stables.
Star sire forced into retirement
Oceania: World #19 sire Not A Single Doubt has been retired. He is under veterinary care following a diagnosis of pulmonary disease that gives him respiratory compromise at rest, leading Australian stud farm Arrowfield has announced.
Chairman John Messara confirmed that the disorder has made the first-crop son of the late champion sire Redoute's Choice "incapable of performing his breeding duties and accordingly he has been retired from active service".
Messara called the 18-year-old sire of 69 Group and listed winners a "wonderful story for Arrowfield" who "rose from the bottom of our roster to become one of Australia's most popular and successful stallions". He added that he will be "loved and cared for at Arrowfield for the rest of his life".
Not A Single Doubt was as high as #5 in the TRC Global Rankings in June 2017.
Thoroughbreds caught up in police drugs sting
South America: Argentinian police delayed the shipment of six Thoroughbreds from Buenos Aires' Ezeiza International Airport to Singapore as it was embroiled in a major international drug sting.
A search on the Boeing 747 freighter aircraft - operated by Martinair Holland and bound for Amsterdam - revealed more than 80kg of cocaine was on the plane, which caused police to seize it.
It is thought the horses, who were under the care of Singapore trainer James Peters, a British expat, had not boarded the plane and were sent back to their stables.
"You couldn't make it up. It's one of those freak things that is completely out of our control," Peters told the Racing Post. "When I was trying to explain it to one of the owners, they thought I was joking."
Eight people, including three of the plane's crew, have been arrested. Peters did, however, clarify that the police "knew straight away it wasn't anything to do with the horse shipment".
Delight over Keeneland January sale
North America: The Keeneland January Horses of All Ages Sale concluded with healthy results that the organisation believes "reflect a competitive market for quality individuals", with 17 per cent more catalogued and 16 per cent more listed as sold than last year.
Gross sales for the auction, expanded from four days to five, totalled $42,480,500 compared to last years $48,280,100, when champion Abel Tasman sold for a record $5 million. Cumulative average was $38,409 and the median was $14,000. In 2019, cumulative average was $50,768 and the median was $20,000. This year, 1,106 horses sold versus 951 in 2019.
"We are very pleased with the solid trade experienced throughout the January Sale," Keeneland president Bill Thomason said. "If you take out the sale of Abel Tasman last year, the results are remarkably similar to 2019. The consistent thread that runs through all these sales continues to be demand for quality horses."
Equine fatality stats revealed for British racing
Europe: Figures published by the British Horseracing Authority (BHA) show the five-year rolling average fatality rate in British racing (flat and jumps) is at the lowest on record.
In 2019, the fatal injury rate was 0.19 per cent, following 173 fatal injuries from 91,937 runners, which suggests the increased rate of 2018 - 0.22 percent, following 201 deaths from 93,004 runners - ran contrary to the trend. That was markedly higher than in any year since 2014, the intervening rates having been 0.18 percent, 0.19 percent and 0.18 percent again.
According to TheGuardian, the figures show the rate on the flat was 0.06 percent (35 fatal injuries from 60,514 starts) whereas the rate over obstacles was 0.44 percent (138 deaths from 31,423 starts).
Elsewhere in racing ...
Europe: Horse geneticist Professor Emmeline Hill has said in a report into inbreeding in the Thoroughbred population that it is "akin to global warming" and had always been a factor in Thoroughbred breeding. More here
North America: Multiple G1 winner Empire Maker, a top stallion who sired 12 G1 winners, has passed away at the age of 20 following a battle with a rare disease that compromised his immune system. More here
Asia: The Hong Kong Jockey Club has granted UK-based jockeys Ryan Moore and Jamie Spencer permission to ride at Sha Tin during the annual Chinese New Year meeting on Monday (January 27).
North America: Tickets are now on sale for the 2020 Breeders' Cup, which returns to Keeneland on November 6-7. More here
Europe: 2018 2000 Guineas winner Saxon Warrior has sired his first foal - out of 5-year-old Galileo mare Gloriously. More here
North America: The first foal by 2018 U.S. champion older dirt male Accelerate was delivered out of Congrats mare Sweet Congrats on January 21 in Lexington. More here