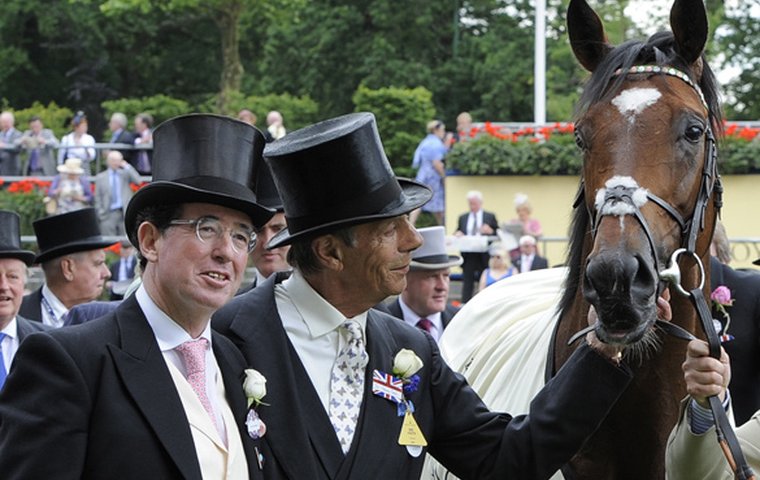 As both racing manager to Prince Khalid Abdullah's powerful Juddmonte Farms operation and chairman of the race committee at York Racecourse, Lord 'Teddy' Grimthorpe is one of the most influential people in horse racing. The fifth Baron Grimthorpe, he is a former bloodstock agent and has been a member of the British Jockey Club since 2007.

This, of course, is one of his most important weeks of the year with the Welcome to Yorkshire Ebor Festival beginning on the Knavesmire tomorrow, headlined by the crown jewel in Prince Khalid's impressive sponsorship portfolio, the £1 million Juddmonte International, which understandably is prominent in Lord Grimthorpe's thoughts in this, the latest in TRC's fortnightly What They're Thinking series when we ask leading racing figures the same five questions.

Who do you believe is the most important figure in the history of racing around the world?
I would nominate three sets of contenders:
Bobinski and Zamoyski were two Poles who originally traced the taproot of the dams of winners of what they considered to be the most important races. This was the cradle of the Pattern-race system.
The Italian breeder Federico Tesio, whose influence can be seen mainly through the predominance of his Nearco male line.
Vincent O'Brien, John Magnier and Robert Sangster, who were responsible for the explosion of the Thoroughbred as a global and commercial enterprise.
Which is your favourite venue and race (anywhere in the world)?
I have to admit to some bias here, but for me York Racecourse and the Juddmonte International are my two favourites, which leads me into the answer to your next question ...
What is your fondest memory in racing?
It has to be Frankel [owned by Prince Khalid] winning the Juddmonte International in 2012 (see video below). It was something very rare in terms of the whole atmosphere of the crowd. Everyone in attendance was cheering Henry Cecil, who was so frail. It was really an exceptional day.
People still come up to me to say that they were there, and that they came from all parts of Britain and Ireland to see Frankel. The paddock was full the whole day of people waiting to see Frankel both prior to the race and afterwards. Tom Queally gave him a brilliant ride and he went away to win by seven lengths, with the crowd going berserk.
What do you see as the biggest challenge racing faces today?
The competition from other sports for the TV and media exposure that we are lucky to have in the UK. This means that racing has to keep enhancing the day's racing with good facilities, attractive betting opportunities and a safe, happy and informed environment.
If you could change one thing in racing, what would it be?
I'd like it to be enjoyed by a wider and more diverse audience, both in terms of ownership and attendance.