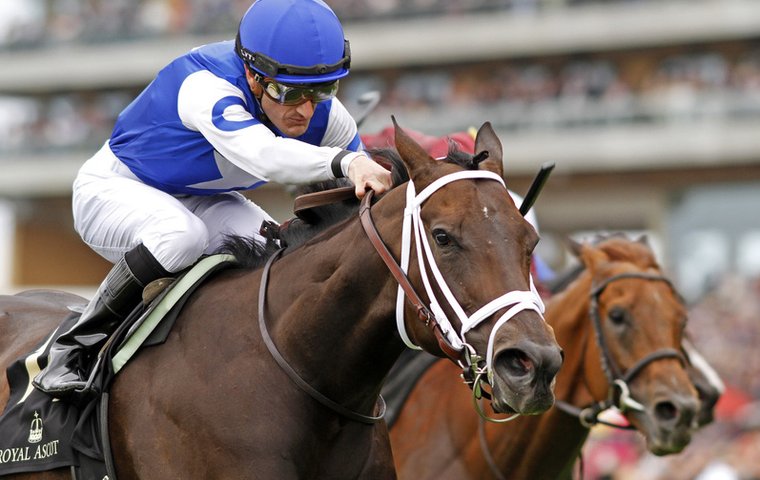 When it comes to possessing a world view of horse racing, few can rival Nick Smith. As Ascot's Director of Racing and Communications, he has been the architect of the Royal meeting's striking international development over the past 15 years. Much of his time is spent in Australia, the U.S. and the Far East, scouting for potential Ascot contenders. So, with the five-day Royal festival starting a week today (June 19), who better than Smith (pictured below) to answer the questions in the latest edition of TRC's fortnightly What They're Thinking Q&A series?

Who do you think is the most important figure in world racing history?
That is a big question. I think it's particularly difficult to identify one person, but world racing wouldn't be what it is without Sheikh Mohammed.
Which is your favourite venue and race?
My favourite venue is Flemington, and my favourite race is the Melbourne Cup. The Melbourne Cup is completely a standalone race, there's nothing like it in the world. It gets crabbed to a certain extent by some people in Europe because it's a handicap, but you have to remember that handicaps are part of the Group 1 system in Australia and the very best horses tend to run in them.
It's also become one of the most international races in the world, but most importantly, if you've been, and I've been 13 times, you'll see a country embracing a horse race like we in a few days' time will embrace the World Cup.
It's that big and it's that significant, and until you've actually experienced it, you absolutely can't appreciate the significance of it. Of course we all know the Arc is the highest-rated race in the world, and the best on pure quality, but, in terms of event-feel, uniqueness, public absorption, the Melbourne Cup would be my favourite (watch the video of Irish raider Rekindling winning the 2017 running below).
What is your fondest memory in racing?
The most impressive performance I've ever seen by a horse in any race on any day given the field was Peintre Celebre winning his [1997] Arc (see video below). That was a remarkable field that was assembled, and he put them all away and pretty much everything behind went on to win Group 1 races.
In terms of a race standing up and the ease of the victory that would be my 'punting' memory, but in a satisfaction-in-the-workplace type of environment then I think then probably Tepin winning the Queen Anne was the biggest thing that's happened at Ascot.
What do you see as the biggest challenge racing faces today?
It's probably funding, but funding coupled with uncertainty. I think we knew that the FOBT [Fixed Odds Betting Terminal] judgement was around the corner [in Britain]. There was an acknowledgement within racing that being closely associated with FOBTs was never going to be sustainable long-term. But of course that factor, plus other factors that are in play, just go to heighten the concern that anyone in racing must have that British prize money is going to start to drift further and further away from its international competition, in spite of some progress on the Levy reform.
If you could change one thing in racing, what would it be?
Obviously everyone would like to see the funding of the sport on a better footing, but you're almost betting without that with this question. What I would like to see is a situation like happens in Japan where the limited number of Group 1 races that are run means that almost every single horse who can run in every single race does, so they can market the races accordingly in the full knowledge of who is going to turn up and run.
There's definitely been a proliferation of 'more is more' in Europe, Australia and America, whereas, if you look at the way the Japanese handle race-planning, they set out to create a program with limited Group 1s to ensure that every horse who is capable of running in any given race actually does, and therefore they have strength in depth, and that kicks into public interest and of course creates perfect betting races.
That being said, we have done some amazing, positive things in Europe, like create a proper sprinting scene and enhance the staying program.
Everything that's happened in sprinting and the stayers' program over the last three or four years has been absolutely to the benefit of European racing. However, not all promotions that we've seen have been to the benefit of the Pattern, and competition.