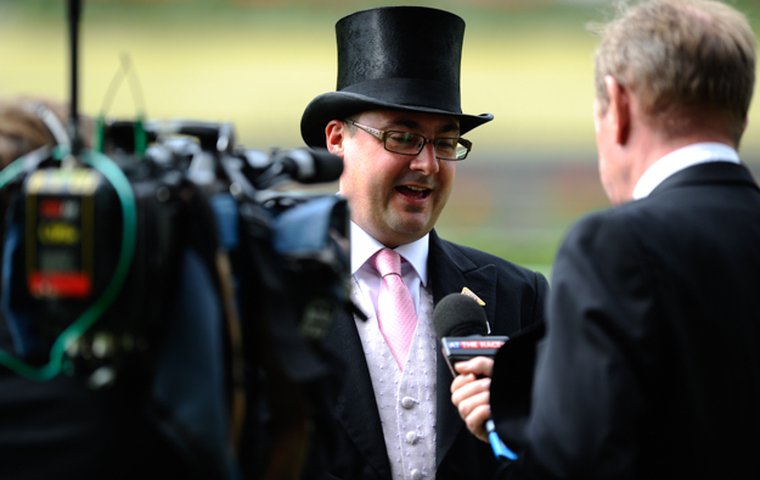 Nick Smith remembers the dawn of the international era at Her Majesty's racecourse with a wry smile.

Ten years ago Ascot's Head of Communications and International Racing staged a Press conference at which Paul Perry, the Australian trainer who would saddle Choisir at the imminent Royal meeting, was scheduled to speak last.
"By that time most of the journalists had left the room," Smith recalled. "The few that remained were laughing."
Perry was the sole taker when Ascot solicited runners from Australia back in 2003. But there was one hitch: Perry's name carried little resonance at home – much less 10,000 miles away in Britain.
Then fate dealt Ascot a friendly card. Choisir blitzed to a notable sprint double in five days by gilding his King's Stand Stakes triumph in the Golden Jubilee Stakes. And Smith, who laughed last, laughed longest.
Ascot's international reputation traces back to that inauspicious beginning. It wasn't quite groundbreaking: America's 1935 Triple Crown winner, Omaha, contested the following year's Ascot Gold Cup. His epic stretch dual with Quashed, in which he was narrowly vanquished, is enshrined in racing folklore.
Since Choisir, a steady stream of non-European-trained runners has brought extra flavour to Royal Ascot week in June, when the Queen is invariably present on each of the five days.
Smith's role is to travel extensively, advocating Ascot's merits to horsemen around the world with the best horses in his sights. In addition to the premier racing nations, South America is now on his radar.
It's a job that invariably puts him in racing's most prestigious locations on their greatest occasions. If it's big-race day somewhere, there's more than a fair chance Smith will be there in the crowd, seeking out a trainer, snatching a few words with an owner, taking counsel from one of his local advisers. But he'll always have one eye on the clock – if not for the off-time of a race featuring a Royal Ascot possible, then for a pre-arranged get-together with a connection he's been told could be up for the challenge or, more particularly, for the time he's due to catch a cab back to the airport.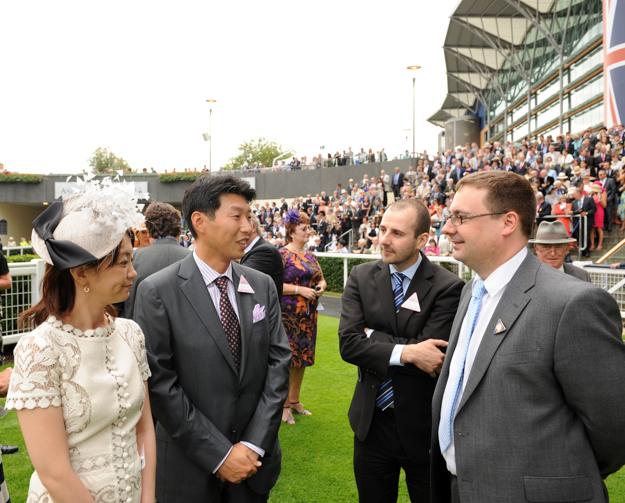 Smith doesn't tend to miss the big race when he's there, but he rarely has time to savour the experience. Take that stunning Breeders' Cup Classic in November. Sure Smith was right there at Santa Anita – he couldn't afford not to be. But did he linger afterwards to soak up the after-race glow emanating from Mucho Macho Man, Gary Stevens and Kathy Ritvo? Not a bit of it. Smith had a new batch of fish to fry a 16-hour flight away in Australia and he had to get to the airport pronto. He had a bursting itinerary for Melbourne Cup day and it was little more than 36 hours off, which left zero room for error.
"It's an unbelievably surreal experience watching a race on dirt in America one moment and being in Victoria, which is much more like England, the next," he said.
Of course, the Santa Anita-Flemington turnaround is particularly unusual, but there's another in February that can be even more hectic.
"I travel to three or four states in America, then go straight to Japan and Hong Kong and on to Melbourne and Sydney," Smith said. "You hardly know where you are on that trip."
Ultimate focus on that excursion is the Group 1 Lightning Stakes -- now known as the Black Caviar Lightning - since the great mare won the last three runnings -- over 1,000 meters at Flemington.
"The Lightning Stakes is a pivotal race for us," Smith said. "Many top Australian sprinters have launched their careers in that race, and five Lightning winners have gone on to win at Royal Ascot."
[Choisir, Takeover Target, Miss Andretti, Scenic Blast, and Black Caviar being the five Australian winners.]
By the time Smith reaches Melbourne in February for that race, he'll have a shrewd idea which animals to look for in the forthcoming renewal. His card will already have been marked.
"We have a network of agents around the world," he said. "They are our talent spotters. They're watching all the races all the time."
Part 2: the horses at the top of Smith's hit list for Royal Ascot 2014. >>>