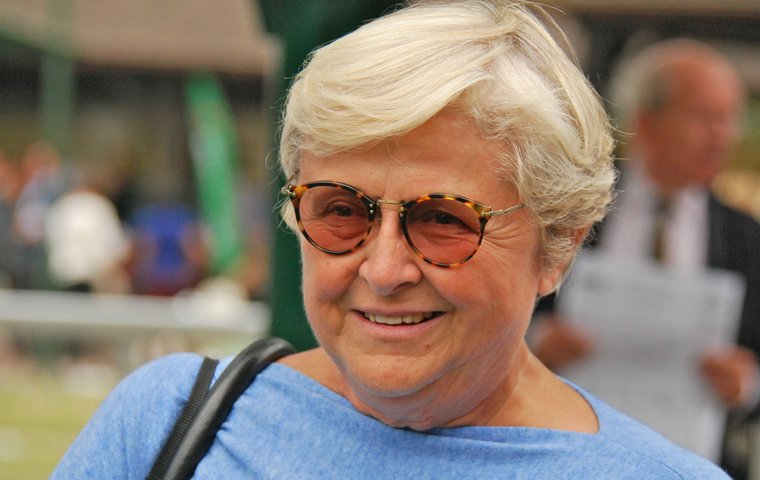 With more than 80 G1 winners across six countries to her credit, Criquette Head-Maarek is one of Europe's most accomplished trainers of the past half-century, and certainly the most successful female trainer the Northern Hemisphere has ever seen. Perhaps her greatest achievement was her handling of Treve to win back-to-back Prix de l'Arc de Triomphes, particularly the second one in 2014.

Head-Maarek, who with brother Freddy has day-to-day control of the Head family's Haras du Quesnay in Normandy, one of France's leading stud farms, retired from training last year.

Who do you think is the most important figure in the history of racing around the world?
It's difficult to say one person in particular. In every country you have had talented people who have achieved something special. But, at home, two stand out. I would put owner-breeder Marcel Boussac at the top of the tree. Before the Second World War and after, he had such phenomenal consistent success for breeding champions on the track both in France and England
From the financial point of view, you cannot forget the importance of André Carrus, who invented the Tiercé race in 1953. The bet captured the imagination of the French public at the off-course café outlets from day one. The race, which is now run daily, has generated a lot of money for French racing over the years, and is the reason our prize money is so good and the best In Europe.
Which is your favourite venue and race?
Obviously, I have a soft spot for Longchamp and the Prix de l'Arc de Triomphe, which is Europe's greatest race, having won it three times with Three Troikas 1979 and Treve 2013 (see video below) and 2014. But I love going to Newmarket for the big races and the atmosphere. It's also a track where I had a lot of success, winning the Champion Stakes, four Cheveley Park Stakes and four 1000 Guineas.
What is your fondest memory in racing?
It has to be when I was just just 11 years old, having the thrill to see my father train the winner of the Arc in 1959 with Saint Crespin, ridden by George Moore. It was originally a dead heat with Midnight Sun, but Saint Crespin was awarded the race on interference.
The day ended amusingly as my brother Freddie and George Moore's son, Gary, did what they said they would do if St Crespin won - run round the same Arc course barefoot after the last race.
What do you see as the biggest challenge racing faces today?
Sadly, I don't need to look any further than on my own doorstep. The high taxation and value added tax in France compared to other racing countries has created a climate for fewer French owners buying racehorses, even though the prize money is the best in Europe. It has also made it expensive for training establishments to employ labour and work effectively.
During my years as a trainer in Chantilly, I was taking every lot out for an hour and a half, but you can't do that now, less training time being the norm, due to the high government social costs for employing labour (around 50 percent) and non-flexible working conditions.
Training yards are controlled by the unions, who make the law in France. The country's 35-hour week for stable staff, given the varied conditions of the job, is also unworkable, making it too costly to employ the extra staff required. The stable staff as a result are now more stressed, having to look after five or six racehorses when in the past it was two or three. You can't properly train racehorses under these conditions.
These issues need to be urgently addressed at government level, given the importance of the French racing and breeding industry to the economy, to encourage more owners to come into the game.
If you could change one thing in racing, what would it be?
The mentality of horseracing people. Everyone wants to do things fast. Before, there were more owner-breeders here and people in the game used to be patient and prepared to take their time with racehorses and breed more middle-distance runners in France, which the country was famous for. How times have changed! The business has become more commercial and, just like other countries, we are breeding more and more racehorses in the range of 1,000m - 1,600m, with owners looking for quick returns on their outlay, to run as 2-year-olds
If you push them too early, you can damage horses, create problems of not training on and cause possible long-term defects for breeding. But that's what the commercial market wants, to breed quick-return racehorses and fewer of those capable of running up to the classic 2,400 metres distance who may not run till 3 years old.
I think it's a big mistake for the Thoroughbred breeding industry.