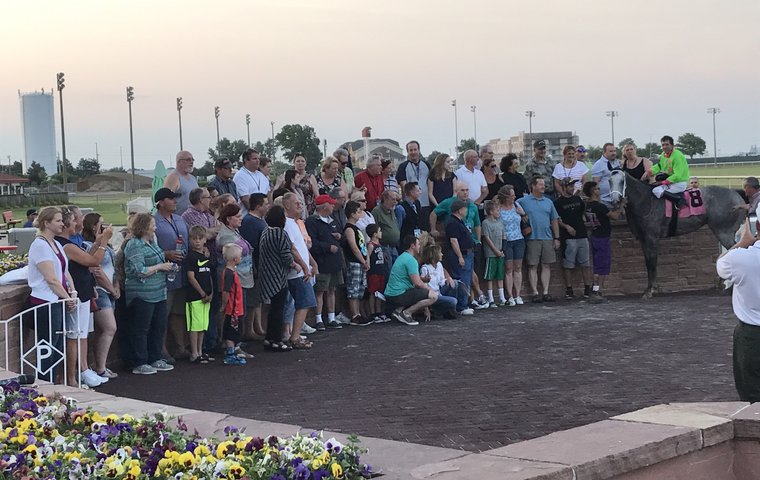 We are on a mission to capture as many amazing images as possible from around the world to help promote the sport of racing. We have chosen three from very different parts of the world this week. Don't forget to send us yours.

The first image (above) this week was taken by Erin Jansen and submitted to us by Alicia McQuilkin. The scene shows around 45 members of the Prairie Meadows Racing Club gathering in the winner's circle after their horse, How About Him, won his second outing for the group last Saturday. How About Him (by Canadian Frontier) is a half brother to the Proud Citizen mare Believe You Can. You can read Alicia McQuilkin's in-depth article about Prairie Meadows on TRC here.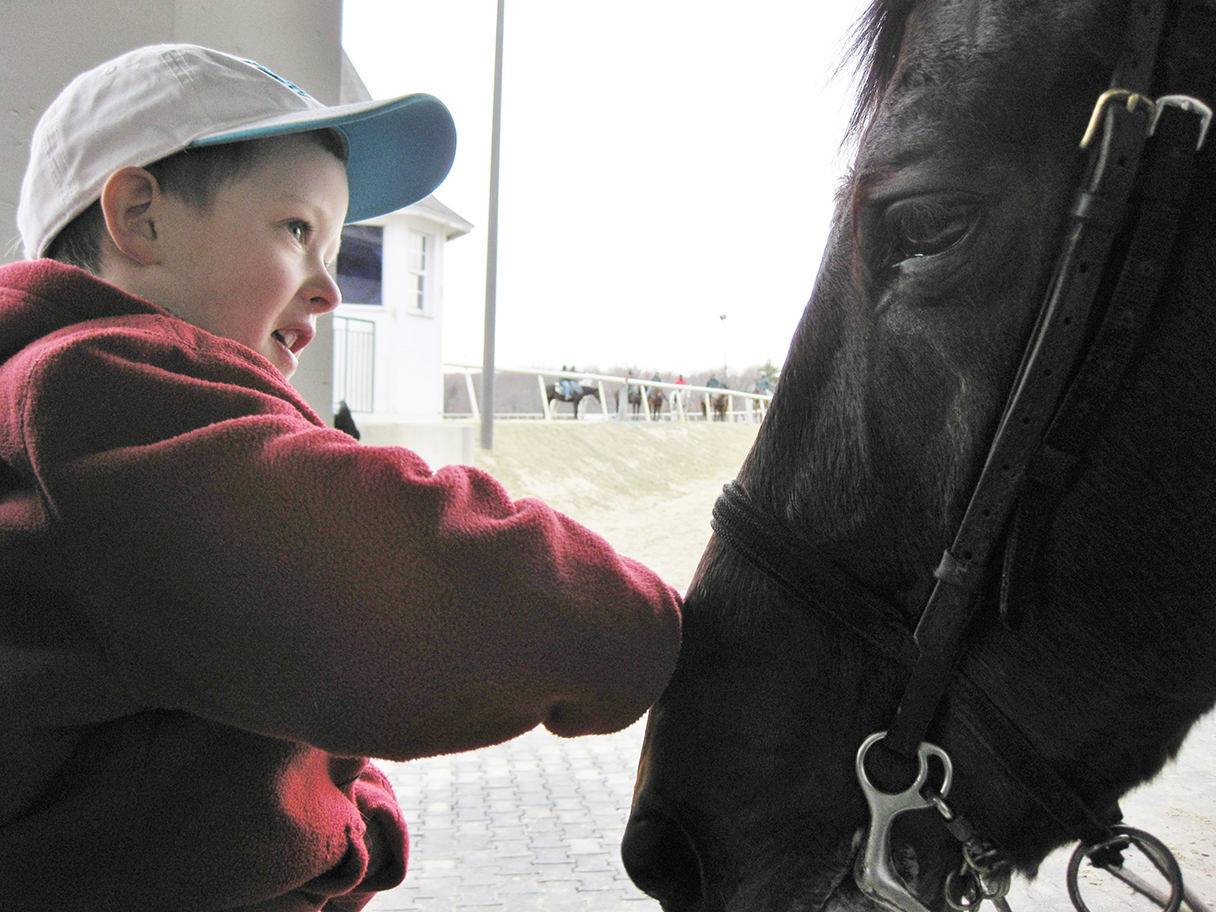 The second picture this week was sent in by Mary Curran and shows her grandson, James, getting up close and personal with a very patient track pony at Laurel Park in 2015. I'll let Mary pick up the story from there ...
"We were at the fence in the paddock watching the horses and an outrider came over. James put his hand up to pat the patient old pony and I got the photo. James is my track buddy and we've been to Laurel, Pimlico, and Charles Town - he's picked some winners, too!"
Like this feature? We need your images for next week so please send any and all pictures to us below.