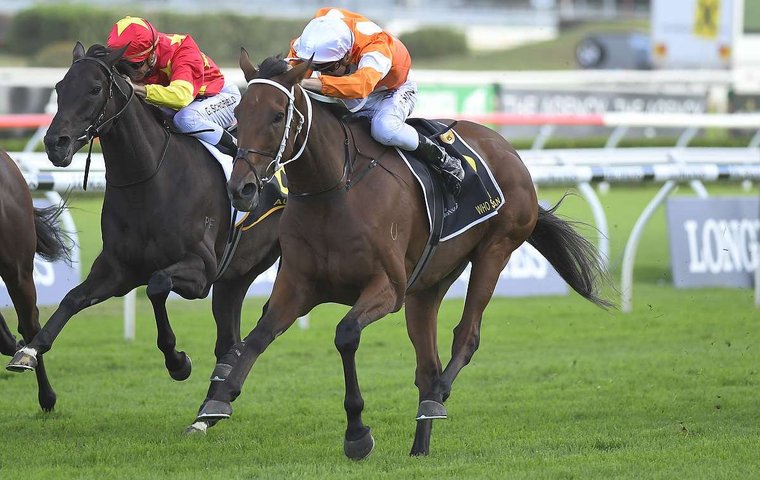 One of the most popular horses in Australasia, the 10-year-old warhorse Who Shot Thebarman, has been officially retired.

The son of Yamanin Vital experienced a stellar career on the track, recording two G1 victories in the Sydney and Auckland Cups, both over 3200m, and he competed in four Melbourne Cups over the same trip. He finished third to Protectionist in his first attempt, as a sprightly 6-year-old in 2014. His best subsequent effort in the iconic race was fifth to Almandin in 2016.
In all, he ran 57 times, winning 11 races and accumulating earnings of just over A$4.5 million, according to Racing.com. His highest official rating was 115.
Trained initially by Mark Oulaghan in New Zealand and then by expat Kiwi Chris Waller in Sydney, Who Shot Thebarman will likely spend time at Living Legends in Melbourne before returning to his owner's property in New Zealand.
"We would like to announce The Barman has been retired from racing," owners, the O'Leary brothers said. "It is yet to be finalised but he might spend a year at Living Legends in Melbourne before coming back to New Zealand, where he will enjoy his retirement in a five-star grass paddock in the Rangitikei."
"The family would like to thank all his followers for their support for the horse during his years of racing. One highlight, of which there were many, was winning the Sydney Cup at his sixth attempt."