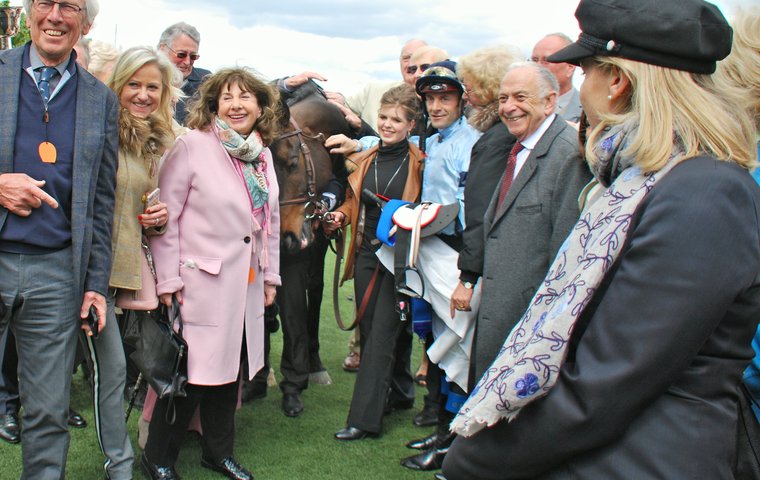 It was in 1974 that the Queen's filly Highclere, trained by Dick Hern and ridden by Joe Mercer, recorded a memorable victory in the Prix de Diane at Chantilly. This Sunday, 44 years later, that same name could be announced once again in the presentation ceremony after the same French classic.

Certainly that's the fervent hope of 20 Highclere Thoroughbred syndicate members, who will be there to cheer on their horse, the Freddy Head-trained Luminate (and maybe collect a trophy). Head won the race four times as a jockey, but Luminate would be his first victory as a trainer.
Based in West Woodhay, near Ascot, and run by Harry Herbert, Highclere Thoroughbred Racing has been highly successful in putting together small groups of people to share in a number of top-class racehorses and experience the sport at the highest level.
Highclere's policy of spending £80,000-£150,000 per yearling has enabled director John Warren, who is also the Queen's racing and bloodstock advisor, to buy quality pedigrees, producing seven champions since inception in 1992, including Harbinger, winner of the 2010 King George and Queen Elizabeth Stakes.
Back down to earth
Among the Highclere party at Chantilly on Sunday will be London-based Jill and Geoff Goldston, who hold one of the 20 shares (at £18,950 each) in Highclere's Victoria Pendleton Syndicate, which has two 3-year-old fillies - Luminate and Flamenco, who is trained by William Haggas at Newmarket.
Luminate (Lawman - Kalandara) was unbeaten in her first three runs, including two G3s, but she came down to earth in the G3 Prix Cleopatre at Saint-Cloud last month, when she was odds-on favourite but suffered traffic problems and was beaten a short neck by Castellar. Her jockey, Aurelian Lemaitre, was judged to have ridden dangerously and the horse was demoted to fifth. Luminate renews rivalry with Castellar in the Diane.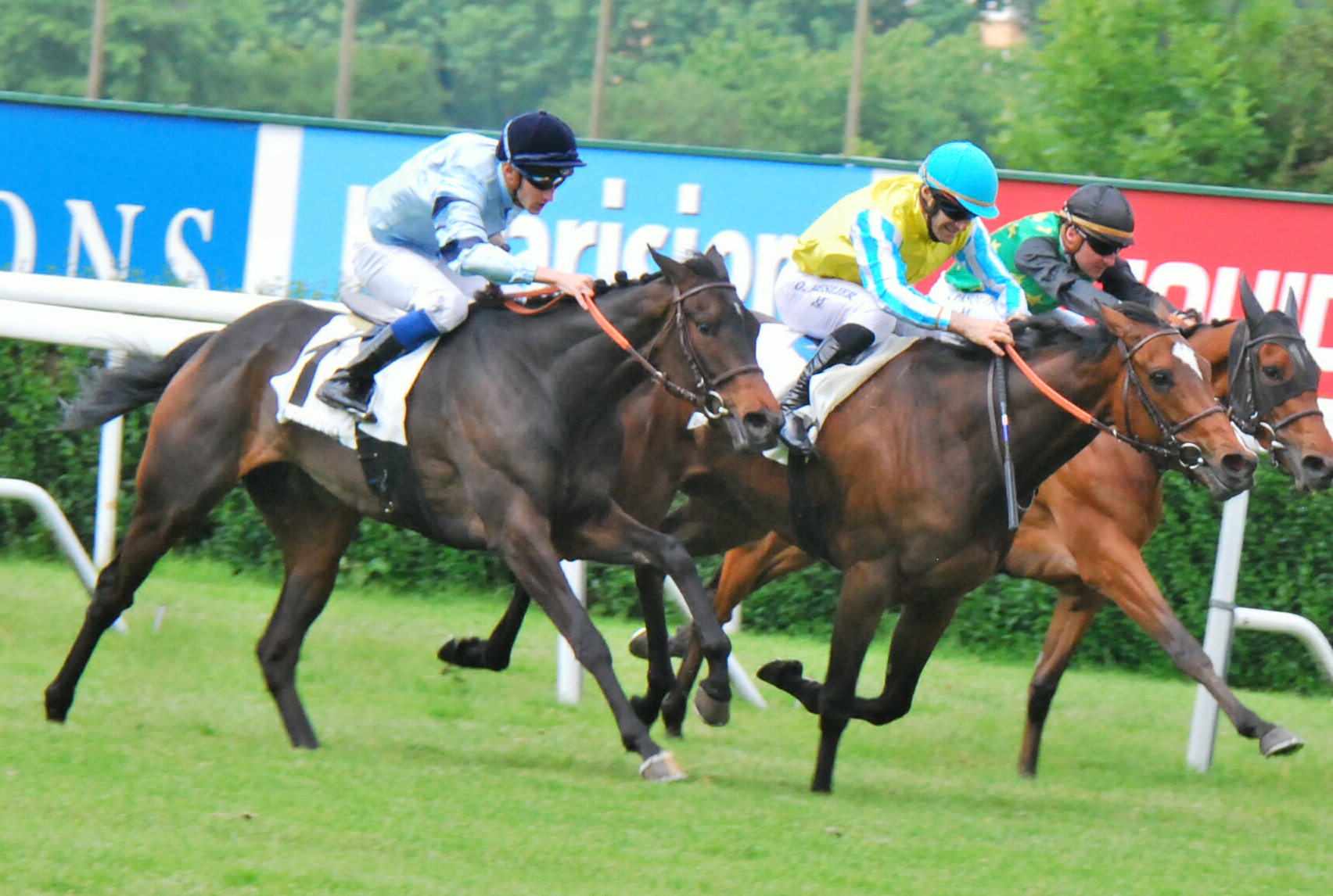 "It was bitterly disappointing," said Geoff Goldston. "She was undoubtedly the best horse in the race and to have her immaculate record spoilt by a 5 against her name is very sad. This was made worse because of the previous experience at Saint-Cloud last October, when Luminate was due to run in the Group 1 Criterium de Saint Cloud, where she had an excellent chance, but the meeting was abandoned and not rescheduled by France Galop following a demonstration."
Goldston is not too disheartened, however. "My wife and I are coming over for the Prix de Diane and, if the horse gets a clear run, hopefully she will be in the shake-up. We are always very well treated by the French racing personnel, and this particular day has an exciting environment, while socially we can take advantage of the excellent French restaurants."
To some, paying nearly £20,000 to be part of a two-horse syndicate may appear a step too far, despite Highclere's track record of success. But, over the years, the Goldstons have more than held their own in various Highclere syndicates.
"After experiencing syndicates elsewhere, friends told us to 'up our game' and try Highclere, who purchased better horses, with better trainers, running in better races," said Geoff Goldston. "So we went to the Highclere yearling parade in 2005 and bought into our first two syndicates.
"During our 13 years, we have been fantastically lucky, having won two Group 2s, four Group 3s and four listed races, with two Derby runners, Regime and Bonfire, and a fourth place in the Oaks through Vow. In each of the past six years, we have had a black-type horse."
It wasn't by chance that the Goldstons joined the Victoria Pendleton syndicate. "Freddie Head had success with a filly called Chartreuse for Highclere and we knew many in that syndicate," Goldston said. "We were also urged to join this syndicate as they thought the French racing experience would suit us."
The other filly in the syndicate, Flamenco (Showcasing-Astrantia) had her first run over seven furlongs at Newmarket on June 9, finishing a promising fourth.
But Goldston pointed out that Highclere offered attractions other than just the possibility of being a syndicate member with top-class horses. "We are always made very welcome by all the Highclere trainers for arranged stable visits, where you get to meet some great people.
"When we go racing or on stable visits, we want to have fun, irrespective of the results. Of course, there are many horses that fail to live up to expectations, but that is racing and, because it is a group experience, you can share the highs and lows.
"It is also something my wife and I can enjoy together, and we try to go to virtually all the races our horses run in, having also the satisfaction of meeting some amazing people within the syndicates along the way. Many of them have become lifelong friends."
It's racing's most stylish week - and we're not necessarily referring to Royal Ascot