For style, for elegance, for glamour, there's nowhere in the horse racing world to compare with Royal Ascot. Whether you're concerned with the racing or not, the five-day festival, which starts next Tuesday, is the ultimate place to be seen in European racing. Or is it?

Actually there's another race meeting, just two days earlier and little more than 200 miles away, with rival claims to be considered the chicest sporting event in Europe.
Of course there are significant differences between the Royal meeting and Sunday's Prix de Diane day at Chantilly on the outskirts of Paris.
Both occasions will see their fair share of outlandish hats and stunning outfits, Champagne-drinking and photograph-taking, but Ascot is also about traditional dress codes - in the hallowed Royal Enclosure, morning suits are the rule for men, and dresses just above the knee or below, with no bare shoulders and certain hat requirements to be adhered to, are not negotiable for women. And there are plenty of security personnel on hand to ensure nobody gets in without being correctly attired.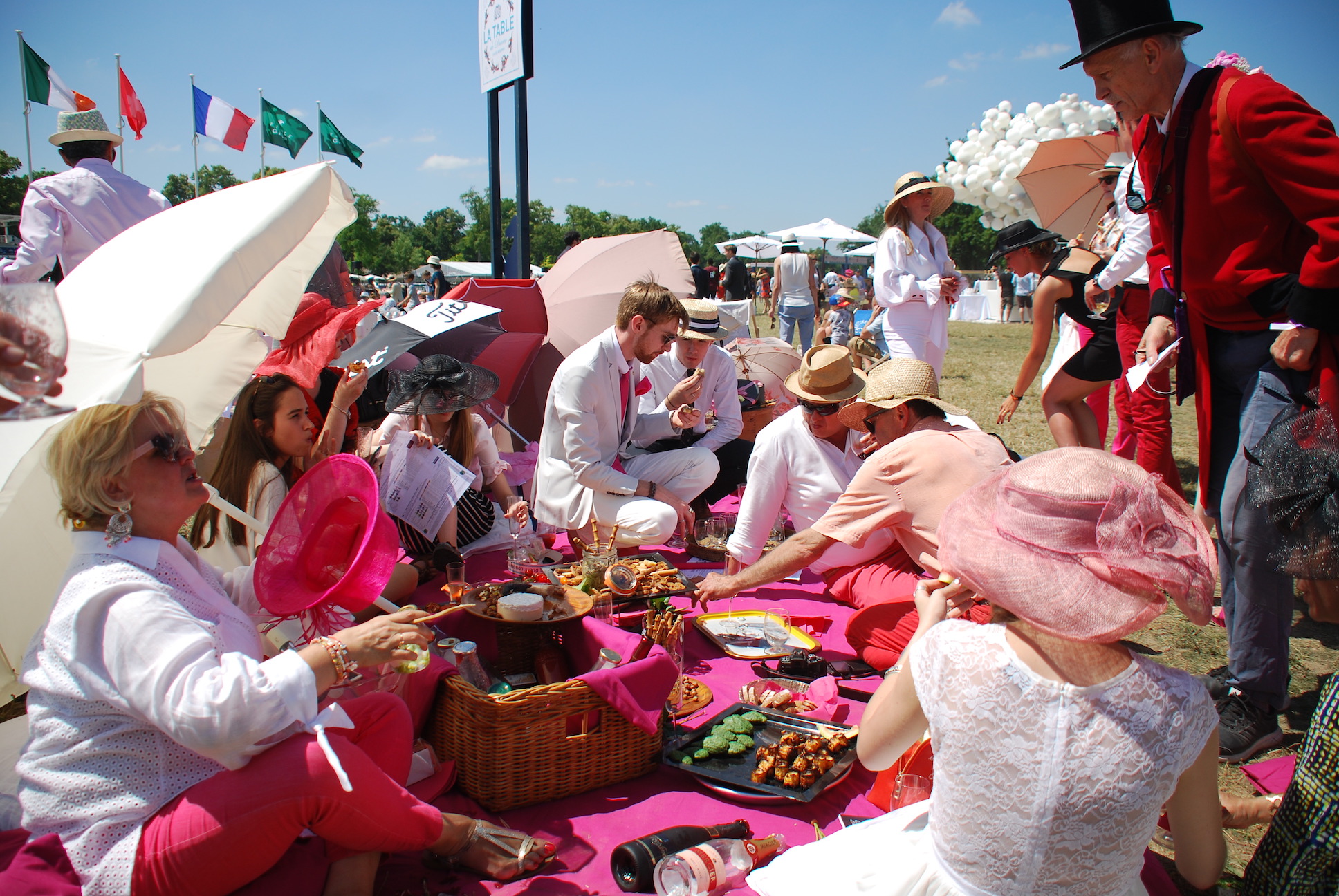 The traditions of Diane day, on the other hand, are more about being relaxed, having a good time, and picnic-partying with family and friends on the Pelouse in front of the racecourse. There is live music, in front of the famous Chateau, before racing, with casual strolls over to the other side of the course to watch the racing later. The only security is the baggage check on arrival.
In France, women and men freely express themselves in the way they dress. And, let's face it, if the French don't know about fashion and how to look good, surely nobody does.
Certainly one Briton who appreciates what Prix de Diane day has to offer is legendary hat-maker David Shilling. "It was fabulous being able to put on my Sunday best," he said. "I like how the men get the chance to dress up. Of course, I support equal rights for women, but I am also all for men's equality too! That all adds to the special flavour. Some people made very charming and upbeat comments about my hat and how I looked, which was really kind and friendly."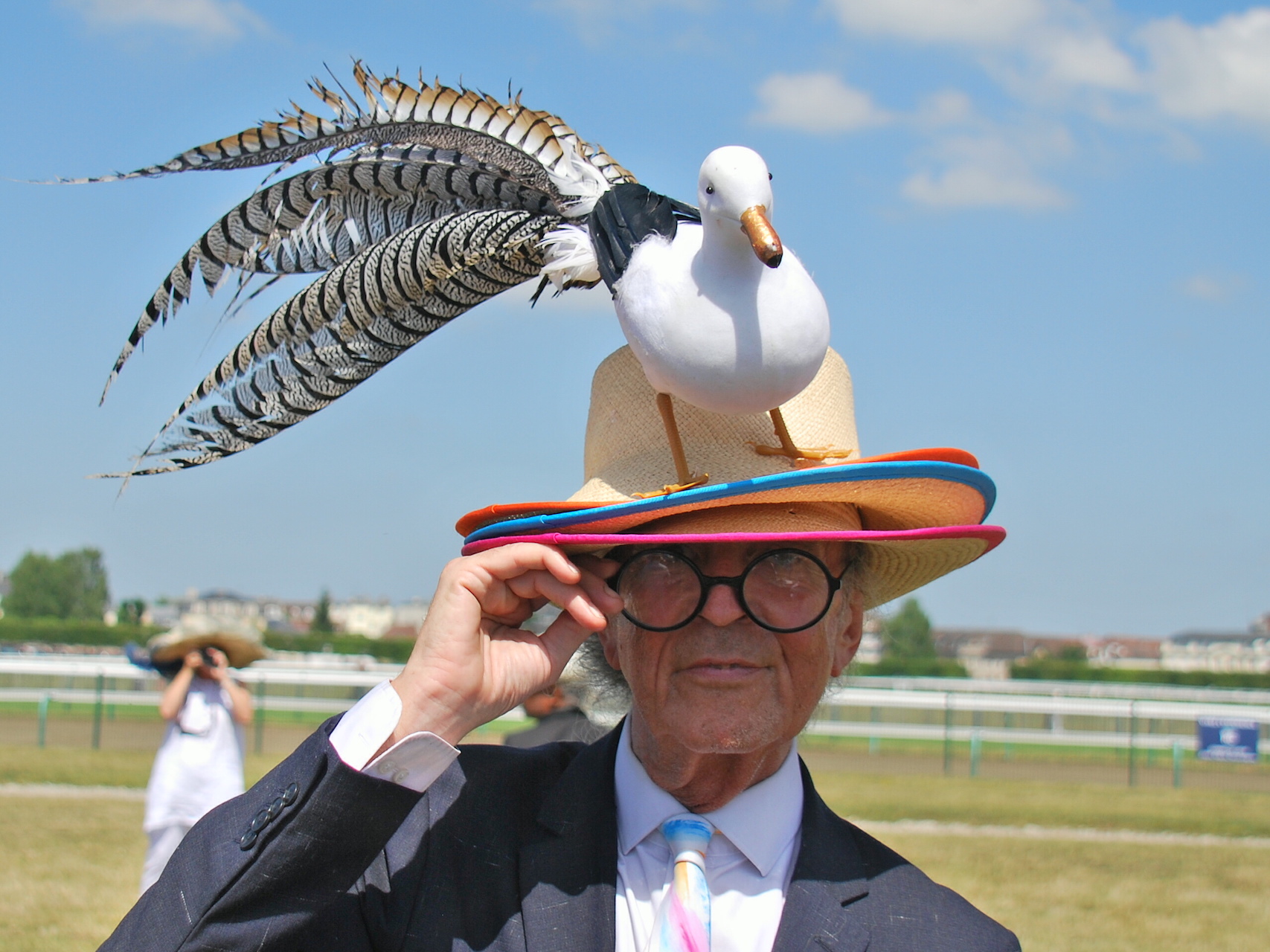 Shilling, who now lives in Monaco, added: "You cannot compare Royal Ascot and the Prix de Diane. Years of traditions have made each unique and so very different. If I had to, I would say compare Chantilly to an English meeting like Glorious Goodwood, which I love so much, very fashionable and glamorous fun."
Last year was Shilling's first visit to the Diane. "I had such a great time there. Ever since I went to Deauville as a child and first fell in love with racing, the glamour and the beautiful horses, I have learnt each race meeting is unique. I would recommend the Prix de Diane for its chilled-out style, a truly lovely event in a most unusual setting, with a slightly old-school twist."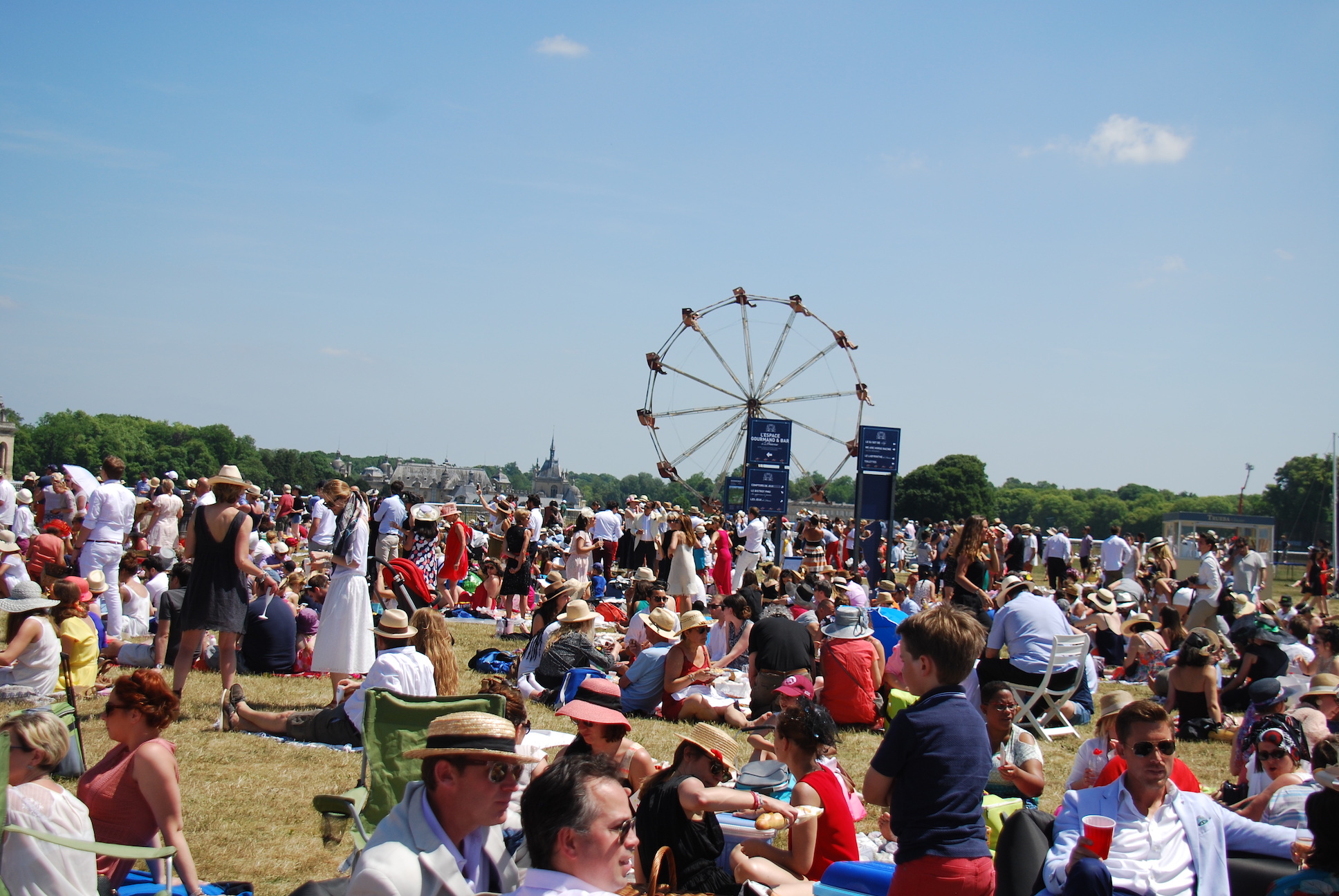 At Chantilly on Sunday, all classes will mix together on the Pelouse with plenty of activities for both parents and children, including a Miss Mademoiselle Longines competition. In France, families are encouraged to take children racing. There are sure to be plenty of young children with parents on Sunday.
One Englishman at the Diane last year told me he would never take his young son to a race meeting in England because of "the risk of drunks and trouble", but he was happy to do so in France.
Diane day crowds are dwarfed by the 60,000-plus-a-day numbers at Royal Ascot. If it's sunny at Chantilly on Sunday, the crowd should reach 30,000, at least a third of them there for the party in the sunshine. Of course, the Prix de Diane (French Oaks) card, while high quality, has just one G1 and can't compare with the magnificent action in Berkshire, with its eight G1s and exciting runners from Australia, the U.S. and Europe. And the French are far less interested in racing than the public are in Britain anway.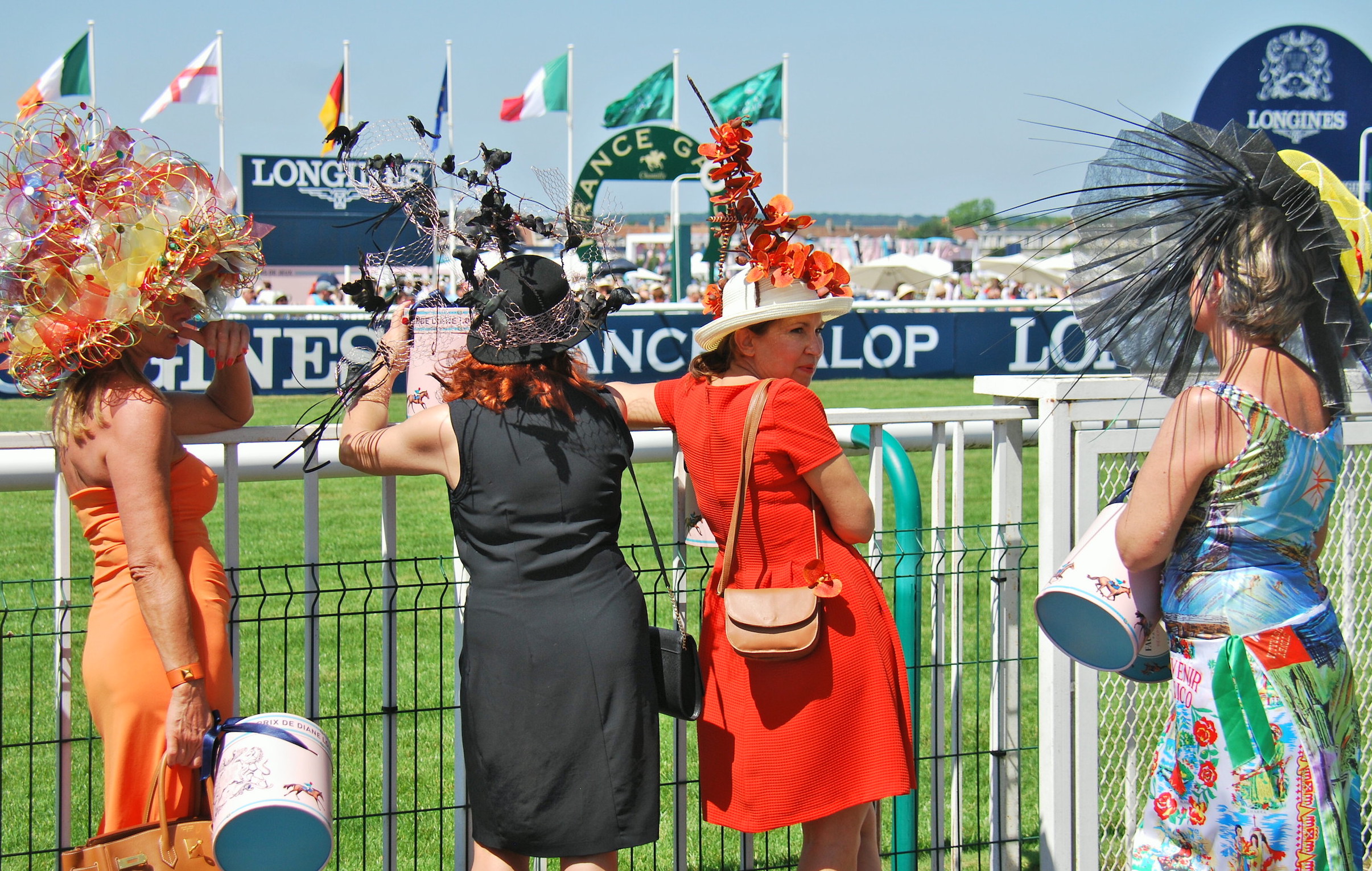 One thing that could impact on the Chantilly attendance is industrial action on the railways, scheduled for Sunday and Monday, as part of a three-month-long dispute. A limited Paris-Chantilly service on the day looks sure to affect the numbers.
Shilling unfortunately will not be in the crowd this time. The renowned 68-year-old milliner has developed a sideline - as an electro-dance music DJ - and his album Why? Where? Warrior World Yacht Party is out this month.
"Sadly I won't get to go to Chantilly on Sunday," he said. "But I look forward to it next year."
They're ready to cheer the name 'Highclere' on Diane day once again