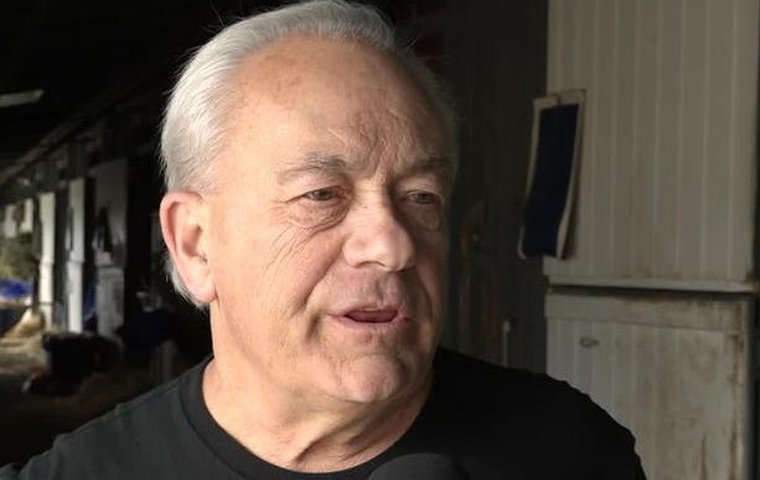 Anyone with a passing interest in Thoroughbred racing or animal welfare is very familiar with the breakdown of horses at Santa Anita Park during their winter/spring meeting.

This meet opened on December 26 and finished on June 23. There were a total of 30 breakdowns, including races and workouts. On March 14, Belinda Stronach, President and Chairman of the Stronach Group, presented an open letter on the future of Thoroughbred racing in California. Some of the important safety initiatives included:
Complete transparency of veterinary records
Significant increase in out-of-competition testing
A $500,000 investment in a new state-of-the-art MLE-PET scan machine, which will detect pre-existing pathology in racehorses. This is significant because 85-90 percent of all racing and training fatalities have pre-existing pathology at the site of the fatal injury. This machine will be the first that will be available on-track. It will be delivered to Santa Anita in advance of the 2019 fall meet.
There were two additional important proposed initiatives that are significant but do not relate directly to breakdowns.
One is a restriction on the use of Lasix. Starting in 2020, no 2-year-old will be able to run on Lasix, and, in 2021, all Santa Anita stakes races will be Lasix-free.
Secondly, the Stronach Group is proposing both structural changes in the composition of the whip and a dramatic reduction in how it can be used by the jockey.
These two initiatives will have to go through the rule-making process, including consultation with horsemen, before they can be voted on by the California Horseracing Board.
However, I found disturbing the inclusion in Belinda Stronach's open letter a statement from the People for the Ethical Treatment of Animals (PETA). While PETA masquerades as an animal rights group, over the last ten years in Virginia it killed between 71 percent and 97 percent of the dogs and cats it received. In 2018, for example, PETA killed 71.7 percent of dogs and cats received and arranged adoption for only 1.42 percent of them.
PETA has also made public statements that it believes horse racing should be abolished.
There is absolutely no question that the public's perception of the treatment of horses has changed significantly in just the last two years.
Social media and animal rights groups have elevated this dramatically. For example, here at TRC, we published an important article by Paul Von Hippel on June 26 - Actually, this was one of Santa Anita's safer years. But saying that may not help.
The status quo and the complacency regarding breakdowns has to change in the racing industry.
Most unfortunately, as is often the case, under stressful circumstances the industry does not work together in a collaborative and transparent manner.
Hollendorfer facts are hard to digest
On June 22, a horse of Hall of Fame trainer Jerry Hollendorfer broke down on the Santa Anita training track and had to be euthanized. Unfortunately, this was the fourth Hollendorfer horse to break down, racing or training, during the meet, and he also had two breakdowns during the Golden Gate meet, which ended on June 2 and will re-open on August 15.
Later on June 22, Hollendorfer was told by the Stronach Group he would no longer be allowed to race or train at Santa Anita and that the four horses that he had entered on the final two days of Santa Anita were scratched.
The further facts are hard for me to digest, so I imagine how Hollendorfer must feel. He was elected to the National Racing Hall of Fame in 2011, lifetime he has won 7,617 races from a total of 33,519 entered, and until June 22 he had over 100 horses in training in California.
Other than being ruled off by the Stronach Group, he does not appear to have heard any further details of why he was suspended.
Most racing jurisdictions have one organization for owners and trainers. However, in California the owners are represented by the Thoroughbred Owners of California (TOC) and the trainers by their own organization, the California Thoroughbred Trainers (CTT). It is truly remarkable that, as of right now, the CTT has not come forward with a strong statement of support for Hollendorfer, who remains a licensee in good standing with the California Horse Racing Board (CHRB).
Is this any way to treat a Hall of Famer?
The CHRB has not commented either, but Hollendorfer continues to train and race at Los Alamitos in the south and at the Alameda County Fair in Pleasanton in the north since he was ruled off at Santa Anita.
It should also be noted that Del Mar opens on July 17. Hollendorfer's highly respected lawyer, Drew Cuoto, has inquired as to Hollendorfer's situation regarding his entries at Del Mar and is awaiting a response.
It has been over two weeks since he was ruled off at Santa Anita and a little over a week until Del Mar opens. Is this really how the industry collectively treats a Hall of Fame trainer with very strong roots in California?
Perhaps, even more remarkably, Hollendorfer had shipped a small string of horses to run at Belmont Park and presumably at Saratoga when it opens on Thursday (July 11). When he was first ruled off the Stronach tracks, Hollendorfer inquired and was told that he could continue to enter and run in his own name. Unfortunately, one week later, NYRA reversed its position with no explanation and Hollendorfer was told that horses could not be entered and run in his name in New York.
Once again, Hollendorfer had run many times at NYRA tracks and was a licensee of the New York Gaming Commission in good standing.
Finally, there are two national horsemen's groups in the U.S. - the National Horsemen's Benevolent and Protective Association (HBPA) and the Thoroughbred Horsemen's Association (THA). On July 4, 12 days after June 22 incident, these two groups issued a joint statement that included, "We do not intend to stand idly by and let reputations be destroyed and a career ruined. Our intent is to ensure a fair process."
Well, Hollendorfer belongs to the CTT, but he also has regularly raced at THA and HBPA tracks around the country. I would be interested to know how that "fair process" is working out for Mr Hollendorfer.
Unfortunately, I see a big grey cloud on the horizon of U.S. Thoroughbred racing.
You may recall that, on April 18, a strong coalition of American racetracks signed on to an initiative that would implement the prohibition of race-day medication. The tracks that signed on include the NYRA tracks, the Churchill Downs tracks, the Stronach tracks and individual tracks including Del Mar, Keeneland, Lone Star Park, Remington Park, Los Alamitos, Oaklawn Park and Tampa Bay Downs.
This is a powerful group representing 86 percent of races assigned Graded or listed status in the U.S. in 2018. They would help transform the medication rules in American racing. However, in the press release that announced this important initiative, Bill Carstanjen, CEO of Churchill Downs, made an important statement: "We will continue to work with other stakeholders, including our horsemen and regulatory agencies."
I certainly hope that this group can get more regulatory and horsemen support than Jerry Hollendorfer has received to date.
Before I move on to some good news, I want to share with you an excellent article by Teresa Genaro (who writes for TRC when we are very fortunate). As I have tried to outline above, Thoroughbred racing needs a pretty complete re-set. Genaro tells us why in this brief but very insightful piece.
The shortfalls of a limited business model
Before I move on to my last and most important point. I would like to preface my final remarks with a few thoughts about what informs these opinions. I had a 24-year career in book publishing and my last two jobs were Publisher of Simon and Schuster, a large commercial general book publisher. I spent my last five years in publishing as President and CEO at Little Brown and Co, which was owned by Time Warner at the time.
I started my career in racing as a partner with Steve Crist running the Daily Racing Form. As a bettor and small-time horse owner, I spent the majority of my time visiting racetrack executives to inform them about our plans to improve the business.
I left DRF when the owners sold the company and I became CEO of NYRA in Nov 2004.
NYRA was backward in a lot of its business systems. Best example was that a majority of the employees were not on the NYRA email system. I then split my time between building a proper management structure and communicating with our employees. Since NYRA enjoyed a strong position in the industry, I had a lot of direct experience with the NTRA, Breeders' Cup, NYTHA, the NY Horsemen's organization, as well as a lot of interaction with our owners, breeders, customers, politicians, trainers, jockeys, et al.
I mention this all only to explain that I was fortunate to learn the many aspects of the racing business from the inside. I also was fortunate in building a committed management and employee base. Sadly, I also learned the shortfalls of this limited business model.
The intent here is not to brag, but rather to explain what I now think after 20 years that the industry is capable of doing and what its limitations are. Racing needs a strong commitment to change while still respecting the opinions of our diverse membership.
An industry that has lost its soul
In sum, the industry is not full of change agents seeking new challenges and changing the business. However, as I tried to outline above, we are desperate to change in many areas. We need to identify and eliminate the cheaters in the game. We also need to protect the interests of our owners, breeders and employees to assure them that we run an honest business that works in the interests of all participants.
If we try to stand still with existing policies and business practices, we are only going to go backwards.
I wrote what I thought was a very important article back on April 2. It was primarily stimulated by the most powerful case for reform in U.S. Thoroughbred racing and breeding that I have ever read: Vision 2025.
If you are invested or interested in the U.S. Thoroughbred industry, you have to read this nine-page report.
I truly believe we are an industry that has lost its soul and its determination. We so desperately need the Thoroughbred Integrity Act of 2019 and the important changes in the business model that the legislation requires. As I have tried to outline above, our current collection of industry organizations and regulatory bodies are simply going to bring the industry down.
Please, no more 'go along to get along'.
I hope you find this report as powerful as I did.