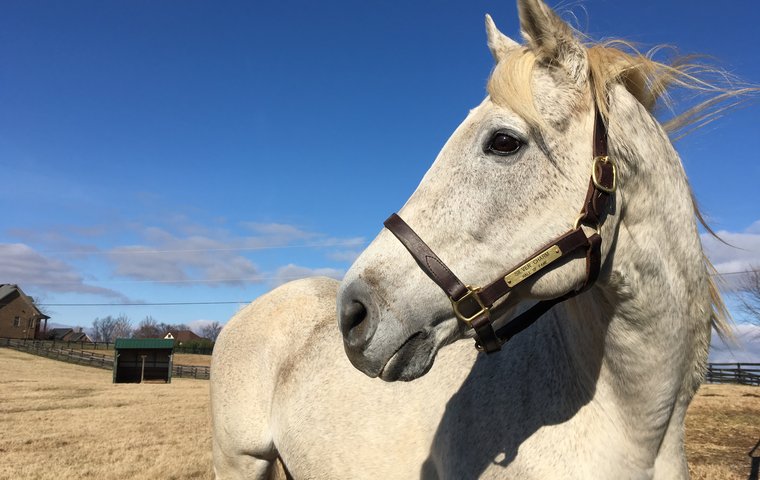 Whenever I am asked who my favorite racehorse is, the answer is an easy one that I have given without thought for two decades. After all, if not for Silver Charm, it's unlikely anyone would be asking me the question to begin with.

Growing up, I didn't live in an area with an interest in horse racing, I didn't come from a horse background, and, realistically, most of my family assumed I would outgrow my obsession. That's not exactly how it played out, and a lot of that is a credit to the fact so many people in the industry are eager to help those wanting to learn.
Just about everyone in racing has that one horse who drew them into the sport. For me, it is an odd sensation to look back two decades later and realize that, without one particular horse in one particular Kentucky Derby, my life might be completely different. If I had to guess, I would most likely be a small animal veterinarian, as I was accepted in to vet school but decided I wanted to write about horses for a living. A hat tip to my parents for taking that decision with nothing but grace.
In 1997, Silver Charm set into motion one of the more memorable failed attempts at the Triple Crown.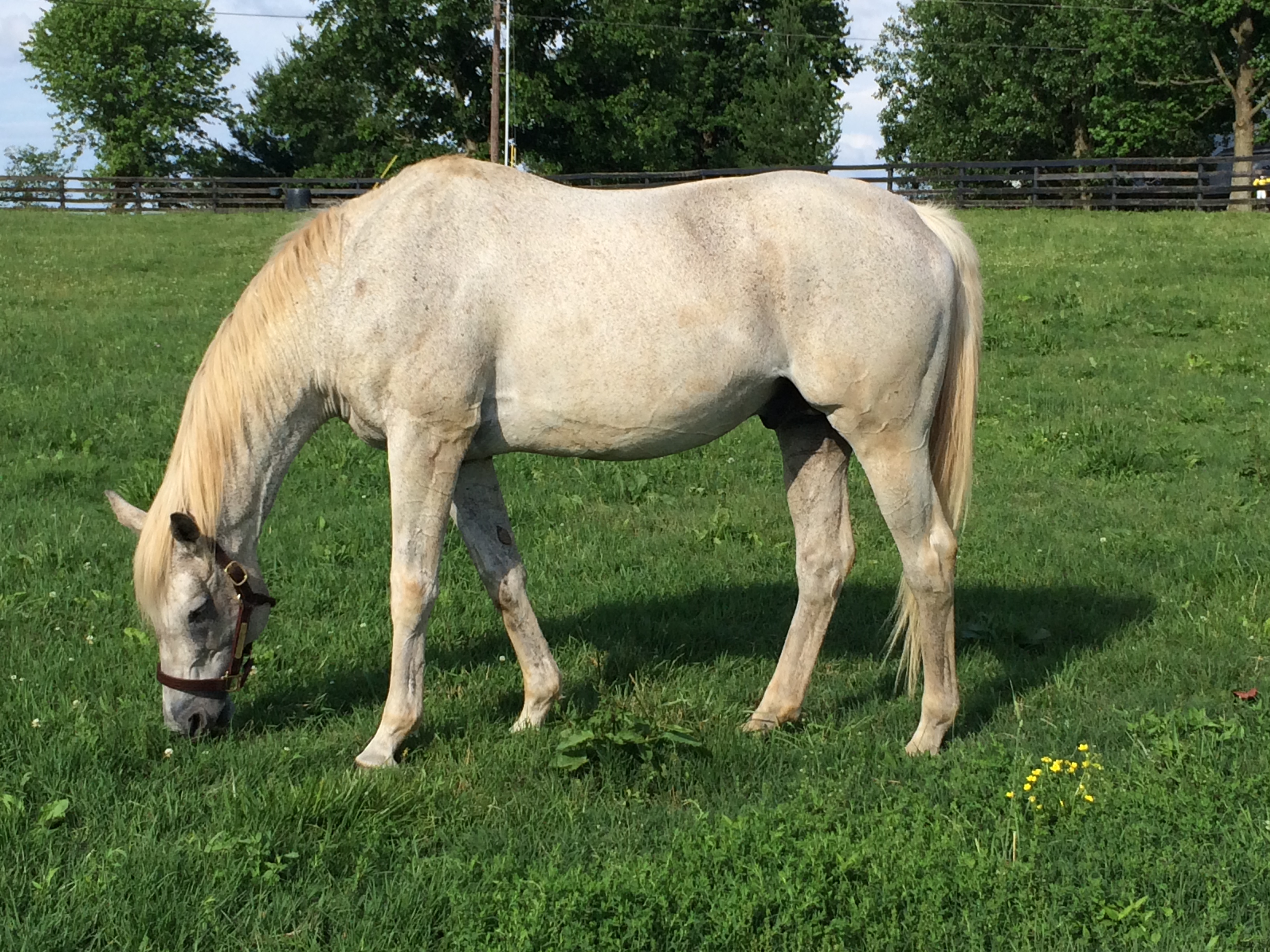 Gritty as they come, he won both the Kentucky Derby and the Preakness Stakes by a head before just missing in the Belmont Stakes. In the process, his then relatively new trainer, Bob Baffert, got his first classic victories as well as his first taste of the insanity that takes place every spring when you have a horse going for American racing's Holy Grail.
Far removed from it all, I watched the proceedings on television. The following year, Silver Charm went on to win the Dubai World Cup, and I didn't know it for several days. Instead, I woke up at 4:30 a.m. to watch the now defunct show Racehorse Digest on TV. He beat Swain, but per his usual style, just barely, and I had to contain my excitement, lest I wake up the entire household.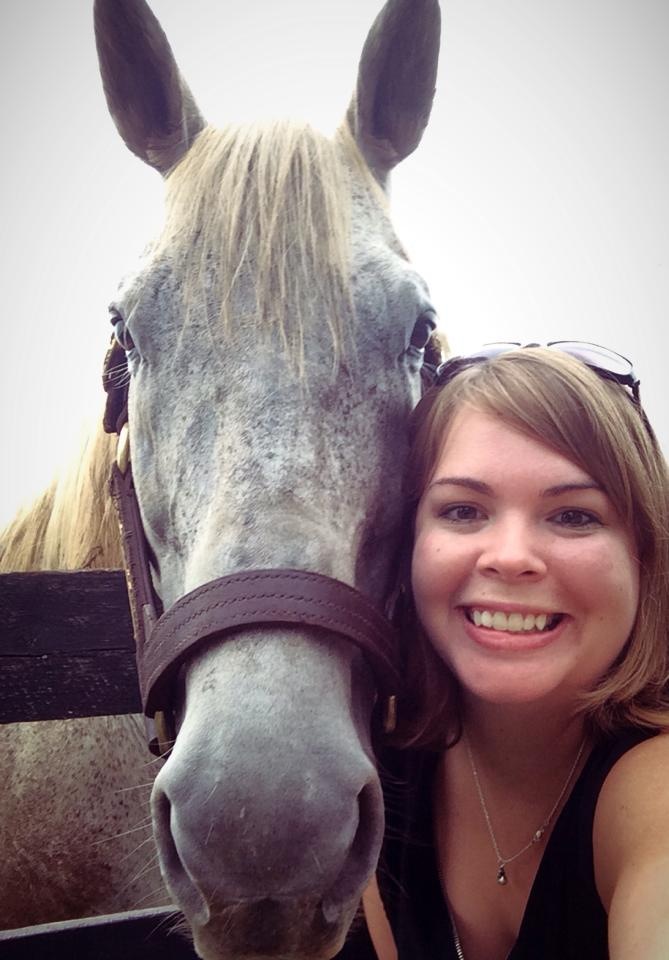 In 2000, my parents took me to the Kentucky Derby for my birthday. We mailed off a request to be in the ticket lottery, lost, and ended up just buying infield tickets. We had an amazing time.
The next year, my parents willingly drove back to Kentucky so that I could check out the University of Kentucky's journalism program. I loved the visit, but everyone knew that wasn't the highlight of the trip for me.
No goodbye
At the time, Silver Charm was standing at Three Chimneys Farm, which advertised it did tours for the public. What made that day special — and it is something I always remind myself of — is how nice the folks at the farm were.
Silver Charm's groom recognized that getting to see the horse meant something to me. He pulled my parents aside, told them that the stallions were ridden each morning, and said we should ask if we could come back to watch.
The stallion manager, Sandy Hatfield, was kind enough to say yes, and so the next morning we got to watch Silver Charm be put through his paces. Their kindness and that experience solidified my desire to move to Lexington, and it also gave my parents the confidence that I would be fine so far from home. It also meant I opted against vet school.
I would visit Silver Charm from time to time during my studies, until he was sold to stand in Japan. I have clear memories of getting the news while standing next to the paddock at Lone Star Park in Texas (another family trip) the week of the Breeders' Cup. Although I knew he would be well cared for, I was sad to think I didn't get to say goodbye to my equine hero.
Meanwhile, in addition to going to class, I had started working in the Hall of Champions at the Kentucky Horse Park, where I got to take care of, and perhaps more importantly, learn from the likes of John Henry, Cigar and Da Hoss.
My final year of college, I won the inaugural Joe Hirsch Scholarship, which was created as a joint effort between the National Thoroughbred Racing Association, Daily Racing Form, Keeneland, The Jockey Club and other industry groups. It was designed for a very specific type of person — namely one who wanted to become a turf writer. In my application, I explained that I wanted to combine my love of racing and writing, and this was the only way I knew how.
In addition to tuition, the scholarship came with an internship at a Thoroughbred industry organization. I opted to spend my final semester of college working as an intern for The Blood-Horse, which at the time was helmed by Ray Paulick. Upon graduation, he gave me my first real job as a staff writer for the publication, and I never looked back.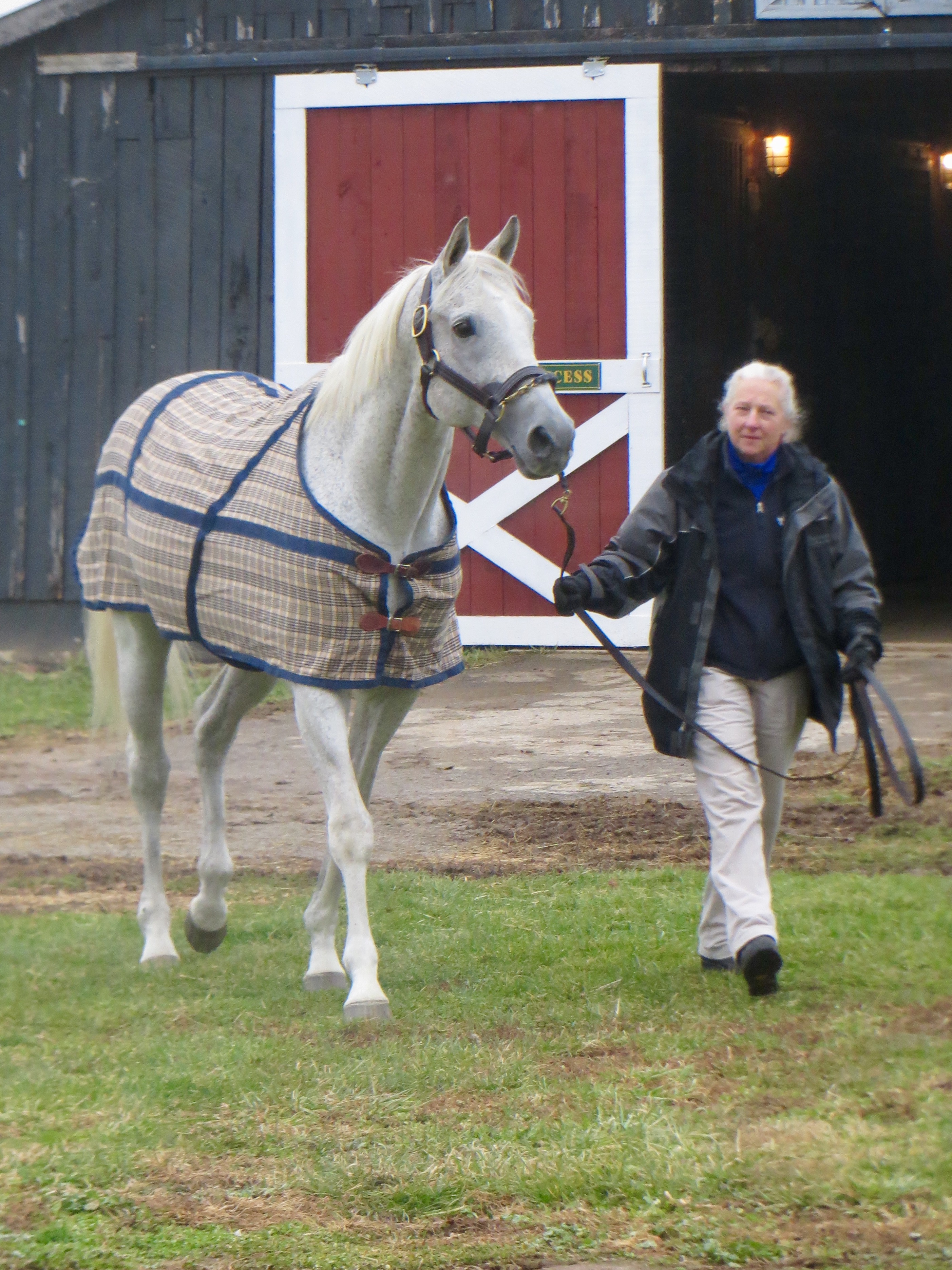 As it turns out, though, I was wrong about never seeing Silver Charm again. He came back to the United States at the end of 2014 to live out his life at Old Friends. When the Breeders' Cup at Keeneland rolled around in 2015, the first thing on my calendar was a group outing to go see him. Everyone who went that day had fallen in love with racing through Silver Charm and still works in the industry. One of them, Emily Shields, also writes for this publication.
The years have been kind to Silver Charm, who now sports a nearly white coat but has retained his kindly disposition.
The first domino
A few weeks ago, an assignment took me out to Old Friends, and the organization's founder, Michael Blowen, encouraged us to go into Silver Charm's paddock. Watching him come trotting up while nickering for carrots was almost surreal. Standing in his field, I thanked him as I slipped him a few more treats and thought about how funny life really is.
I am keenly aware that a combination of hard work, luck, and people who were willing to take a chance on me played a massive role in my life. The domino, though, that started it all was when Silver Charm refused to let Captain Bodgit pass him in the Derby. In the process, he sealed my fate.
Hopefully Always Dreaming can go on to win the Preakness and give racing an extra boost for three more weeks as anticipation builds for the Belmont. Who knows, maybe some young race fan will fall in love and take a chance on the industry. Furthermore, if they happen to cross my path, I hope that I can help them out, like others helped me.
Racing has a reputation for being closed off to those who aren't born into it, but it's an unfair one. Plenty of people are willing help. We just need people to fall in love with the sport, and that almost always starts with a single horse.