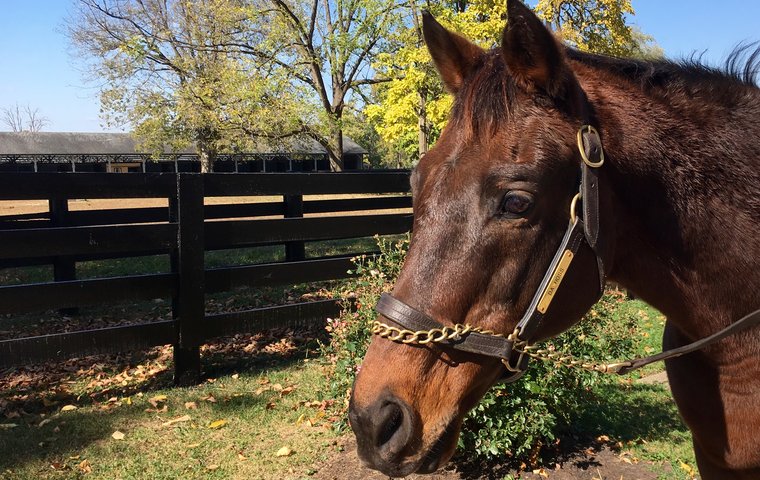 Twenty years ago, Da Hoss put into motion what remains one of the greatest of all Breeders' Cup stories. He won the 1996 Breeders' Cup Mile, but what cemented his name into the history books is the fact he was then plagued by injuries for two years, only had one prep race, and somehow came back to win the 1998 Mile as well.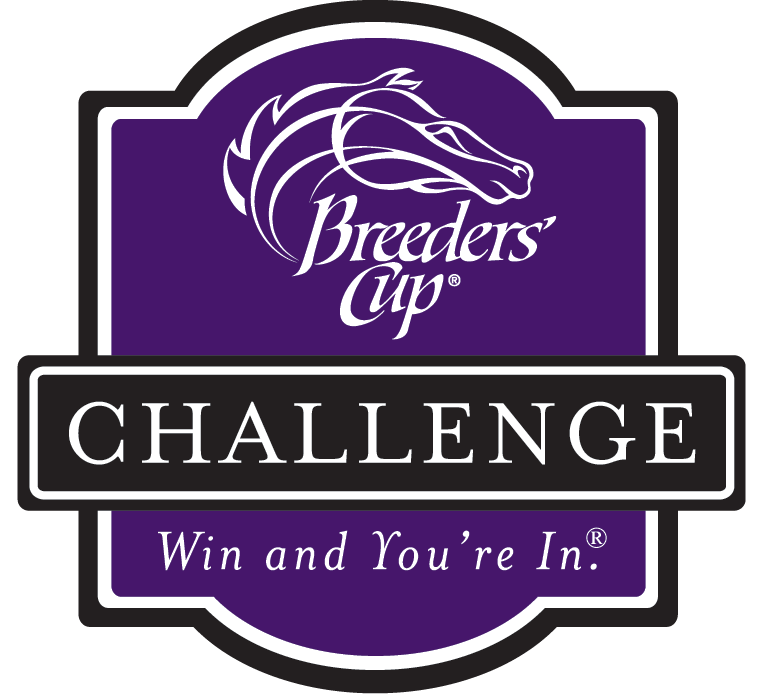 His story should make him instantly likeable, but I must confess that when he and I crossed paths a few years later, it wasn't the case. The fault was entirely my own, but more on that later.
In 1996, the duties of race favorite were split between Europe's Mark Of Esteem, who had won the 2000 Guineas and the Queen Elizabeth II Stakes, and Charnwood Forest, who had taken the Queen Anne Stakes at Royal Ascot and the Challenge Stakes. In 1998, the bettors backed reigning American Horse of the Year Favorite Trick.
None of them fired in their respective attempts, nor did familiar names such as Spinning World, Memories Of Silver, Labeeb and Cape Cross.
Instead, on both occasions, the spoils went to an unlikely victor. Although by respected sire Gone West, Da Hoss had cost just $6,000 as a yearling and soundness issues were a recurring problem throughout his career.
Another amazing feat by Michael Dickinson
He was trained by Michael Dickinson, who only solidified his nickname of The Mad Genius with the success of his unsound but talented charge. For Dickinson, Da Hoss surely represented a training performance to rival the 1983 Cheltenham Gold Cup, when famously he saddled the first five finishers.
Gary Stevens had ridden Da Hoss in 1996 but declined the mount two years later, so John Velazquez was on board for what turned out to be an incredible comeback.
For all of his struggles, Da Hoss was as honest as they come. He ran 20 times in his career, winning 12 starts and finishing second five times and third twice. The only time he did not hit the board was when he ran dead last in in the 1995 Breeders' Cup Sprint.
Da Hoss was not a dirt horse. The 1998 Mile was his final race, and he retired with earnings just shy of $2 million.
I have very clear memories of watching his second Breeders' Cup win at home with my dad. Da Hoss battled down the stretch with a flashy chestnut named Hawksley Hill only to be passed. Then, ears flattened, Da Hoss battled back to win by a head in what was, as the race call goes, "the greatest comeback since Lazarus." The rest of the field was left far behind.
Making little impression
I don't remember anymore which horse I had picked, but upon seeing the two pull away from the competition, I do remember that I instantly started cheering for … Hawksley Hill.
That's the wrong answer, I know. I didn't at the time. I had gotten into racing after watching Cigar's final race in the 1996 Breeders' Cup Classic, so I had missed Da Hoss's first moment in the sun by mere hours. All I saw in 1998 was a flashy chestnut taking on a plain bay, and I went for flashy.
Four years later, I was living in Kentucky. While attending the University of Kentucky in my quest for a journalism degree, I also started volunteering, and later working, in the Hall of Champions at the Kentucky Horse Park. Da Hoss was on the grounds, but in a different barn. I went to visit him once, just because I was horse crazy, but he wasn't one of the horses I dealt with on a regular basis.
When I started at the Hall of Champions, the stalls were occupied by Thoroughbred legends Cigar and John Henry, as well as Staying Together and Western Dreamer (Standardbreds), Ch Gypsy Supreme (American Saddlebred), and Sgt. Pepper Feature (American Quarter Horse).
While I came to love all the horses for different reasons, the one I gravitated towards the most in the beginning, perhaps surprisingly, was Pepper. As a side note, his final ownership group contained many names familiar to the Thoroughbred world — Messrs. Baffert, Mitchell, Hubbard, Pegram, Earnhardt and Earnhardt.
To know him is to love him
Pepper, who had called the Hall of Champions home since 1988, was kind, loved pears, and would give "kisses" on command if you touched your cheek. He nuzzled because he knew a mint would be forthcoming, of course, and obviously that isn't a trick you should attempt with a horse you don't know, but he was fun.
Then, unexpectedly, he died on Oct. 13, 2003.
I was in class. It was before cell phones went with you everywhere, so I didn't know anything was wrong. I got home, saw I had a message, and heard my boss say, "Amanda, it's Pepper. He colicked. There was nothing that could be done. I am so sorry."
The next time I walked up the back pathway to the barn, it was for his burial. I was not expecting to see another horse in "his" paddock, but there was one. A plain bay horse was standing at the fence, ears pricked and eyes filled with curiosity at all the activity.
It was Da Hoss.
An empty stall is a hard thing to see and an even harder thing to explain repeatedly to a curious public. Although Da Hoss had no official championship title to his name, he was a Breeders' Cup champion twice over and popular with visitors to the park, so the decision was made to send him up the hill to us.
It goes without saying that he got the best of care from everyone, but because I was distraught I never got to say goodbye to Pepper, I was unsure I would warm up to Da Hoss.
Except, as it turns out, to know Hoss is to love Hoss.
He will never win a beauty pageant, but his personality can definitely be described as congenial. Eventually, when walking past his paddock, I started calling out "Hi Hoss Man", and he would almost always come over to say hello — or at the very least, if the grass was just too delicious, lift his head and snort his greetings before returning to the task at hand.
A racing ambassador
Hoss is the kind of horse who likes attention and, therefore, enjoyed being messed with (unlike, say, John Henry, who merely tolerated my existence). Extra pats and scratches were always welcome, as were treats of any kind. And, as we learned, he too would give kisses in exchange for mints, just like Pepper.
Time is one thing you can't stop, and after I graduated from college, my days out at the Hall of Champions dwindled as my schedule got more and more busy. All of "my" original horses, except for Staying Together and Western Dreamer, have since passed away, and so has my beloved boss, Cathy Roby.
Hoss, now 24, is still there, though, waiting to entertain his guests and to show them that looks and purchase price don't necessarily equate to ability. What he lacked in conformation and flash, he has more than made up for with heart, both on the track and as a racing ambassador.
During my time with him, I never tired of showing him off. The best part was watching the visitors' incredulous faces as they watched the video of the finish of the 1998 Mile while Da Hoss stood in front of them. Truthfully, Hoss was usually contemplating a nap, but sometimes he watched the screen, too, as it showed the moment he dug deep and would not be denied his second Breeders' Cup victory.
When the mighty Cigar died in 2014, the Kentucky Horse Park arranged a public farewell. I, of course, had to go to pay tribute to the charismatic stallion who was such a large part of my horse racing education.
Much like 11 years earlier, Hoss was standing at the gate keeping an interested eye on things. I walked up and, out of long ago habit, said, "Hi Hoss Man" and touched my cheek. Without a treat in sight, he brushed his muzzle against my face, and on what was a truly depressing day, I smiled.
Racing is full of unlikely heroes, after all.